Elections
UPDATE: Lund passes Fleetwood in race for Bellingham mayor
Nonprofit leader takes 5-point lead
November 7, 2023 at 9:00 p.m.
|
Updated November 9, 2023 at 10:23 a.m.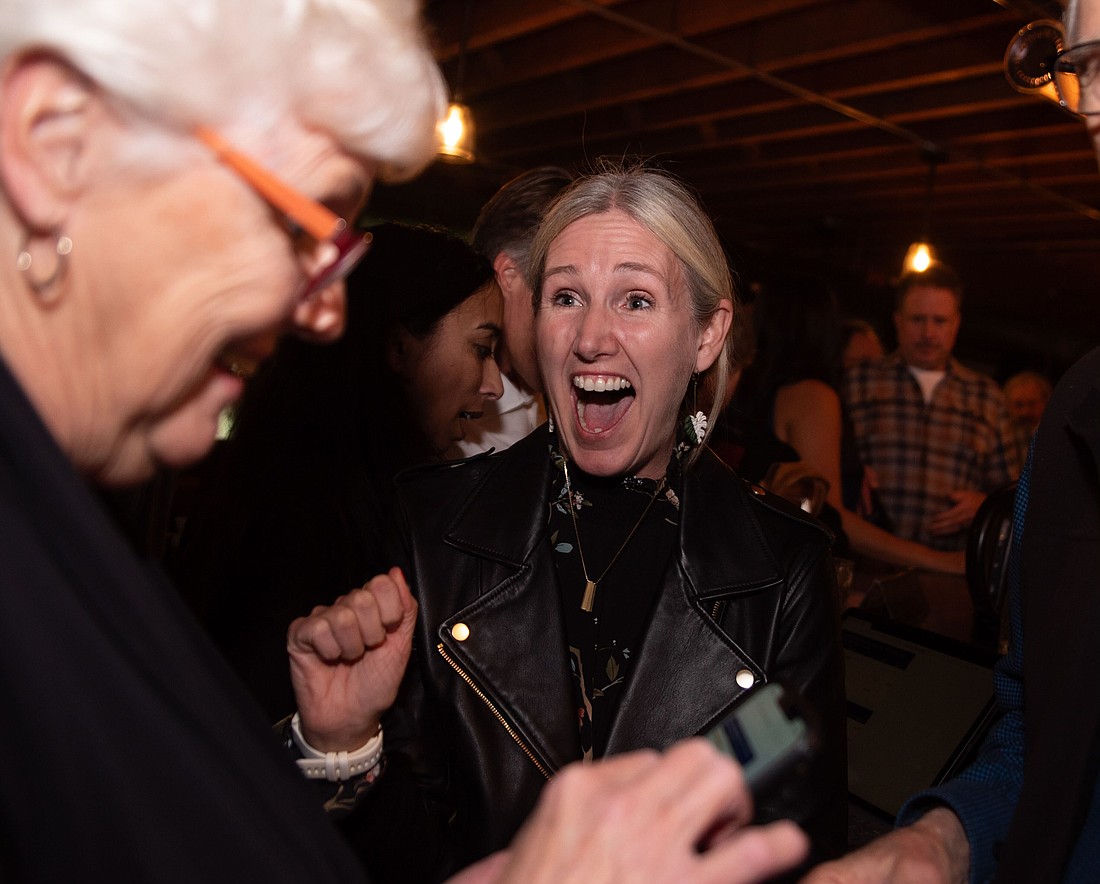 ---
---
In the Bellingham mayor's race, challenger Kim Lund has overtaken incumbent Seth Fleetwood after a second day of ballot returns, Wednesday, Nov. 8. 
The latest results from the Whatcom County Auditor's Office show Lund leading Fleetwood 52.4% to 47.1%. 
Lund had said Tuesday night she expected the later counts to turn the tide in the race.
"There's thousands of votes outstanding," Lund said on election night. "When those votes are tallied, they're going to break in our favor." 
Fleetwood said Tuesday he was "happy and grateful for the support."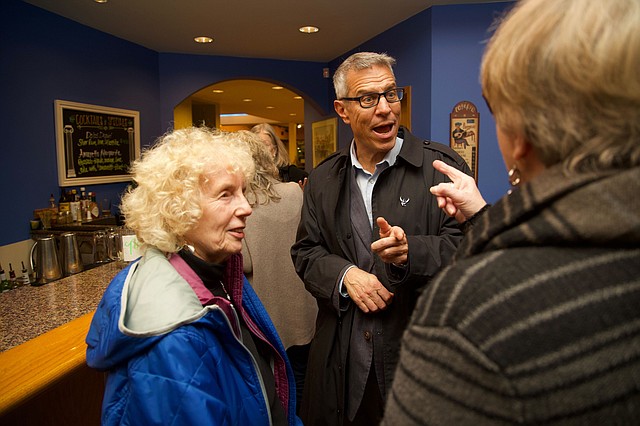 The race between the two mayoral candidates developed into a referendum on the incumbent Fleetwood's handling of the COVID-19 pandemic, and spikes in crime, homelessness and fentanyl overdoses during his term. In a June interview, Fleetwood said he handled the homeless encampment protest outside city hall during the winter of 2020–21 with "clear, decisive" leadership, arranging for increased shelter capacity while also bringing the protest to an end less than three months after it started. 
Lund has countered that Fleetwood let conditions downtown deteriorate too much before taking steps to improve the area, which is Bellingham's retail and entertainment core. Given her leadership experience in tech and engineering, Lund said she had the background needed to solve Bellingham's complex problems. 
Lund drew support from several city employee unions, including firefighters and police. She also had the endorsement — and significant financial support — from Realtors' groups.  
Rather than donating directly to her campaign, Washington Realtors independently spent $98,000 as of Tuesday advertising her campaign. Notably, that's more than the Lund campaign raised: $94,814 as of Tuesday. Fleetwood, meanwhile, raised $69,266 while boosting his total with more than $16,000 in loans. 
Fleetwood's endorsements include some of Bellingham's past mayors and several current elected officials. At least one downtown business owner, Peter Frazier of Heliotrope Hotel and Hotel Leo, praised the incumbent on his campaign website for his "calm, thoughtful, even-handed" leadership during the pandemic. 
This story was updated at 5:27 p.m. Wednesday, Nov. 8 with numbers from a second ballot count.
A caption was updated at 10:23 a.m. Nov. 9 to correct the percentage of votes for Kim Lund. She had received 52.4% of counted votes as of Nov. 8. Cascadia Daily News regrets the error.