Law & Justice
Fired from St. Joe's, Bellingham doctor stands his ground
Dr. Lin, who decried hospital's COVID-19 practices, wants to take his lawsuit to trial
May 31, 2023 at 5:08 p.m.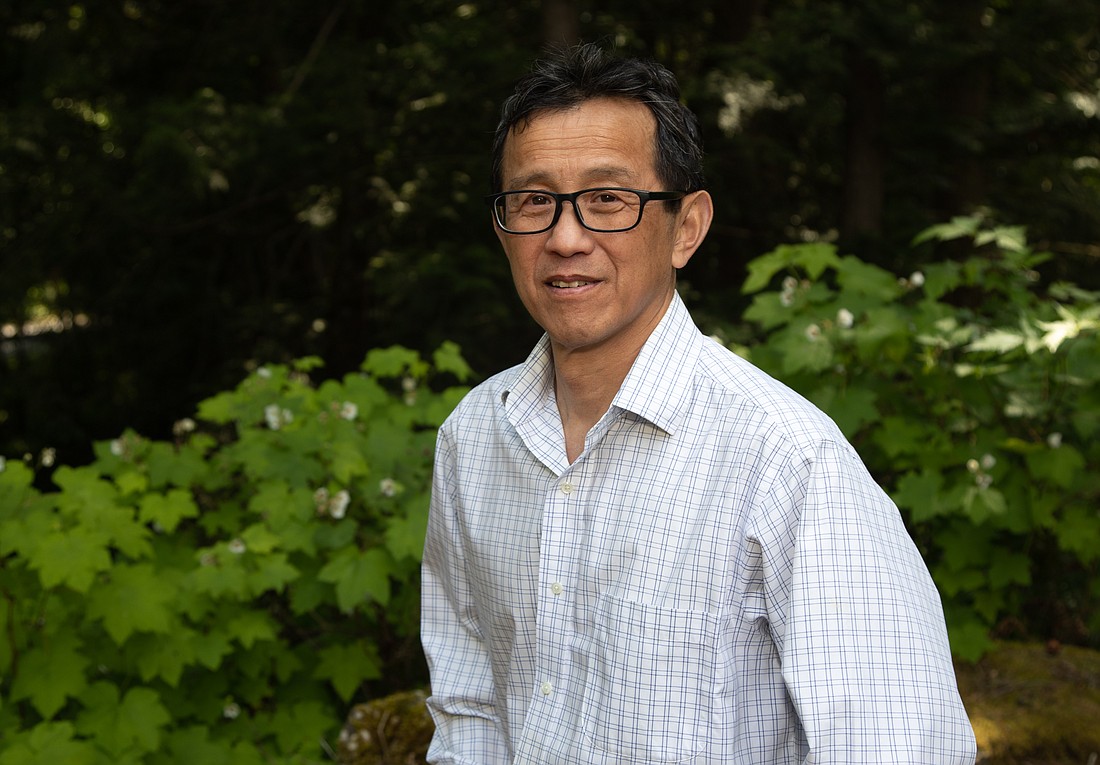 ---
---
An emergency room doctor fired from Bellingham's hospital at the start of the COVID-19 pandemic said he wants to take his lawsuit against PeaceHealth to trial, rather than accept a potential settlement.
Dr. Ming Lin was removed from duty at PeaceHealth St. Joseph Medical Center's emergency room in late March 2020, after he publicly criticized safety practices at the hospital in the early days of the COVID-19 outbreak. In his lawsuit, originally filed in May 2020, Lin said he was dismissed after 17 years at St. Joe's in retaliation for speaking out about what he claimed were unsafe practices at the hospital.
In court filings, PeaceHealth has denied wrongdoing.
Lin said in an interview on May 31 he would rather take the case to trial than accept a multi-million-dollar settlement — unless PeaceHealth admitted it was wrong for firing him.
Lin said he met with his lawyers last week to discuss his case.
"I was told the other party wants to mediate, and we should demand $2 million," Lin said. "I said I'm not willing to settle unless there's some form of acknowledgment of right or wrong here."
Lin said his lawyers told him "that would never happen."
Elizabeth Hanley, an attorney with Schroeter Goldmark & Bender in Seattle who represented Lin, did not return a phone call seeking comment.
In a court filing Lin provided to Cascadia Daily News, his attorneys, who work at the behest of the American Civil Liberties Union, said they will no longer represent Lin in the lawsuit. The case is set to go to trial in February 2024. Lin said his attorneys filed the notice in Whatcom County Superior Court on May 31.
"My lawyers/ACLU have asked me to accept a monetary settlement as they have abruptly determined that a trial would be too costly and is not worth the financial risk," Lin wrote May 31 in a public Facebook post.
"Morally this is unacceptable to me, as my silence is not for sale," the Facebook statement continued. 
Without representation, Lin said he is weighing his options.
"For me, this has always been about health care workers' right to speak out about the safety of our patients," he said. 
"$2 million is a lot of money … but I would feel really bad walking away with that money," he added. "The problem would still be there."
Lin emphasized it was important that PeaceHealth be held accountable for its decision to fire him for publicizing safety concerns. 
"I don't want this to happen again," he said.
"If a bully's in your neighborhood, it will continue to do what it wants to do unless it acknowledges what it did was wrong," Lin added. "What it needs is a black eye."
As recounted in the lawsuit, Lin sent an email to the hospital's chief medical officer on March 15, 2020, while still on staff at the hospital's ER as a contractor with TeamHealth. The email said "PeaceHealth is so far behind when it comes to protecting patients and the community but even worse when it comes to protecting the staff."
The email, also posted at the time to Lin's Facebook page, said St. Joe's should start testing patients for COVID-19 in the parking lot, rather than inside the building, as other hospitals were already doing. It also said temperature checks and risk questionnaires should be required of all patients and staff who entered the hospital.
When reached for comment, a PeaceHealth spokesperson offered the following statement:
"I can't comment specifically on active litigation; however, it's important to emphasize that patient and caregiver safety is, and always has been, our top priority," said Bev Mayhew, a senior director of marketing and communications with PeaceHealth. "This commitment drives all clinical decision-making at PeaceHealth."
As The Seattle Times reported in spring 2020, Lin's cause quickly reached an international audience. In the early days of the pandemic, groups such as the Washington State Nurses Association and the American Academy of Emergency Medicine, inspired by Lin, called on health care providers to report unsafe work conditions.