Ski to Sea
Why more than 200 Ski to Sea kayakers didn't compete
Winds, rough waters shut down leg after multiple paddlers capsize
May 29, 2023 at 1:45 p.m.
|
Updated May 29, 2023 at 6:30 p.m.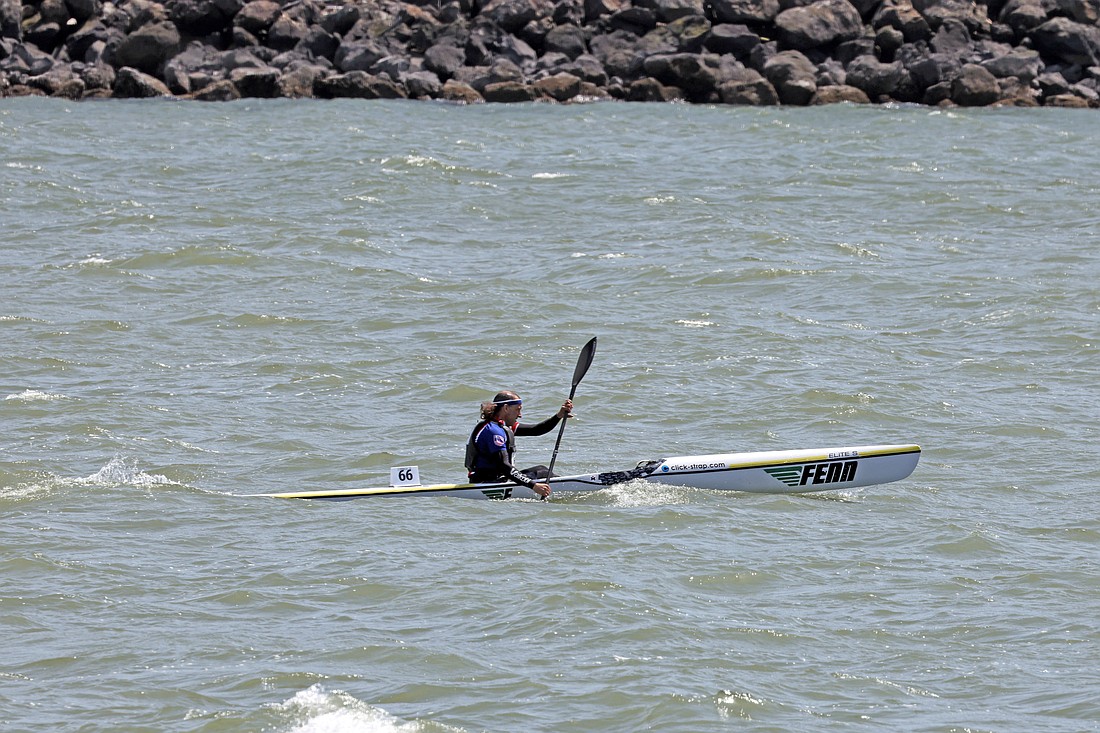 ---
---
The Ski to Sea kayak leg was canceled mid-race on May 28 for the second time in the leg's 33-year history due to severe winds, rough waters and numerous capsizing participants.
Of the 457 teams that completed the cyclocross leg, 221 were not able to attempt the kayak portion. The race's final leg — a paddle across Bellingham Bay into a stiff, building southwesterly wind —  was canceled around 3:40 p.m., about two hours after the first-place team, Birch Equipment, crossed the finish line.
Larry Bussinger, the treasurer for Whatcom Events who was in charge of kayaker safety, said the decision was made as officials began to see an increase in kayakers capsizing and grew concerned that five spotter boats and five rescue boats might not be able to ensure the safety of all participants.
"We started seeing a number of people flip and didn't feel we had the resources to make those rescues," Bussinger said.
There were "approximately 40 overturned kayaks" and others that self-corrected, Race Director Anna Rankin said in an email. Of the 40 kayaks that capsized, 18 were unable to finish the leg.
Courtney Bohen, who was set to kayak for team Oldies But New-Bees in the veterans division, was signed up for a 3:45 p.m. launch, only to have the leg canceled mere minutes before she could begin.
"It was really a huge disappointment being literally perched and ready to go, and then have them call it," Bohen said. "It was a little strange because it felt, to me, like it had been windy all day, and it didn't really seem like it was that different."
Bussinger said weather reports predicted the wind, which was about 10 mph for early paddlers, would ease as the day progressed, but that never happened. As more participants began heading toward Marine Park at the same time, concern grew.
An alternate short course — which puts kayakers on a more direct trajectory toward Marine Park from the launch dock at Zuanich Park — was considered before the race, but officials opted for the long course based on conditions and forecasts.
Switching to the short course mid-race was also not an option as it would invalidate race times, Bussinger said.
"It would also make the rescue boats' job harder because of how you would have to deploy the safety boats," Bussinger said. "You would have to cover the entire bay."
Bohen, who is from Seattle, said she especially felt bad for out-of-town racers, "who had to travel a really long way to get there."
Although she was disappointed, Bohen understood the decision to prioritize safety first. 
"If something tragic happened, it would just put such a damper on the whole thing that they have to make that call, so I understand it," Bohen said.