Ski to Sea
2023 Ski to Sea canoeist participated in first race 50 years ago
Clare Fogelsong has been in 'north of 35' races since 1973; car-free for last 6
May 28, 2023 at 5:20 a.m.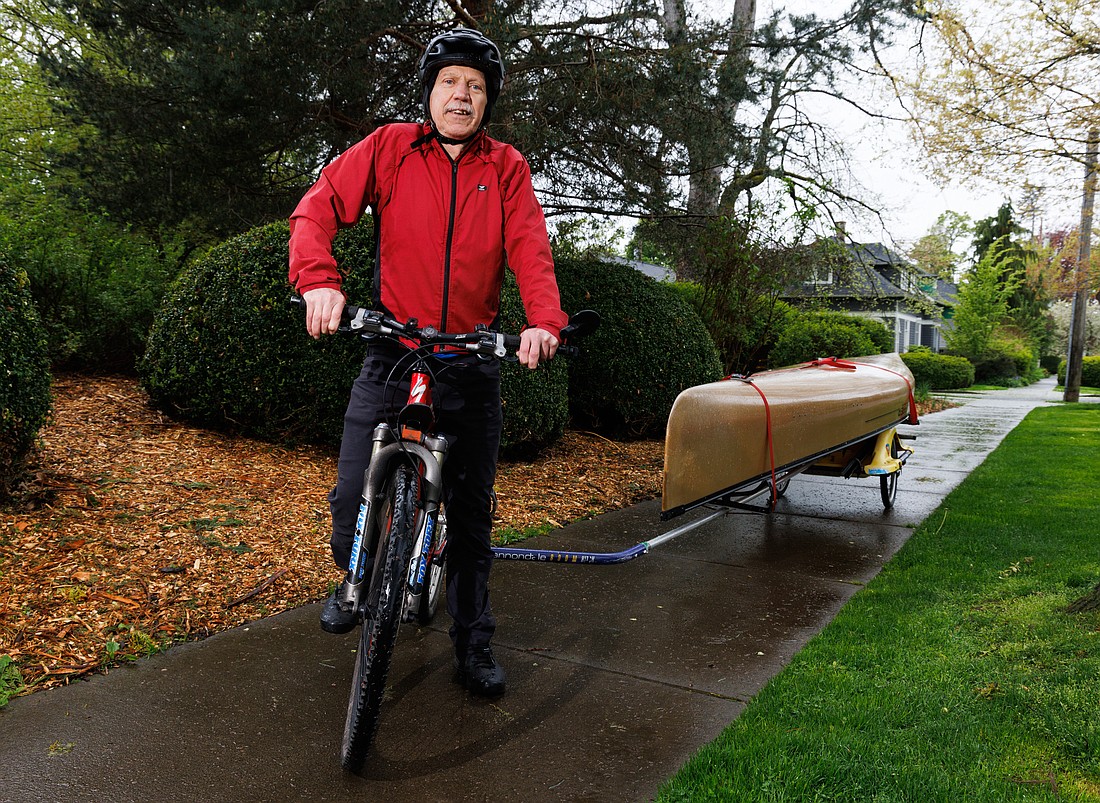 ---
---
When Clare Fogelsong participated in his first Ski to Sea race in 1973, he had no idea the event would ever grow to its current size and acclaim.
Fogelsong, 76, first decided to join the race after learning about it from a friend whose wife worked for Franz Gabl — an Olympic downhill skier and the race's chair from 1973–74.
Since then, Fogelsong has participated in "north of 35" Ski to Sea races, mostly in the canoe leg, he said.
"It was just an athletic event to do," Fogelsong said of the race's rapid growth. "I wasn't giving it much thought back then."
Canoeists, at the time, dropped their boats in the water near the Nooksack River Bridge, just west of the river's north fork. It wasn't a pleasant trek to the launch point, Fogelsong said, as participants had to carry their canoes across large rocks and over a levee.
There were, however, some workarounds.
"If there was someone in front of you and you're in a hurry, you just drop the boat in over the rocks and just jumped in," Fogelsong said. "I don't know how many years we did that, but it was a couple … then people understood it was just a mess."
Canoeists would dip in at the Nooksack River Bridge and paddle to Everson. That has since changed, with the canoe leg beginning in Everson and ending at Hovander Park in Ferndale.
It was largely a local race at the time; Fogelsong recalled some teams who may have made the trip up from Seattle. There were 52 teams that participated in the race's three legs in 1973: downhill ski, downhill bike and canoe.
"There were few enough teams that we actually took fifth overall," Fogelsong said. "It's changed dramatically since then. The people racing then wouldn't recognize it as the same race, probably."
Many years and teammates later, Fogelsong will be canoeing again this year with his team Mostly Old Friends of Mambo Italiano and canoe partner Chris Moench.
The team finished 24th overall in 2022 and second in the car-free division with a time of 7:26.06.
New faces and sports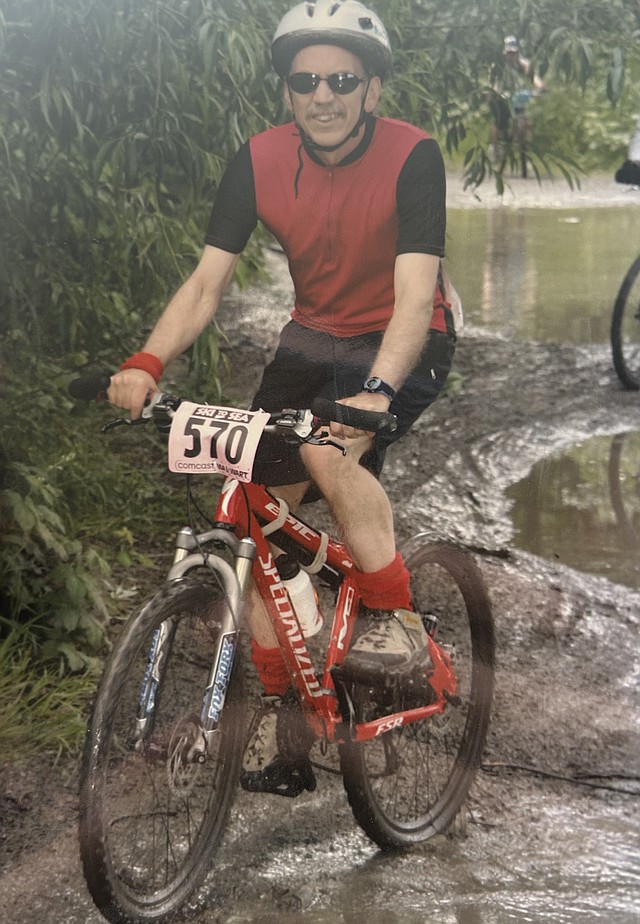 Fogelsong has been on a variety of teams since beginning his Ski to Sea career.
He was on a list and picked up by teams for some years, but he has also organized his own for the last six. Fogelsong's teams have been sponsored six times, generally by a teammate who has a friend in the sponsoring business. 
Fogelsong has participated in four of the race's seven legs during his career: cross-country ski, cyclocross bike, canoe and kayak.
"I've been doing it for so long, that I suppose if other people were in it long enough they would have had some variety also," Fogelsong said.
This year, the team is composed of Anja Scholze (cross-country ski); Gabriel Wicke (downhill ski/snowboard; Angela Johnston (downhill run); Georgia Bertelstein (road bike); Jason Babcock (cyclocross bike); Tom Halsted (kayak); Fogelsong and Moench.
They will be one of seven car-free teams in the 50th anniversary race as their sixth year competing in the unique division.
Transition to car-free
The car-free division was created in 2013, providing an official tag for racers who had previously attempted the race without the use of vehicles in any capacity.
Fogelsong's team has been car-free for the last six years. Team members bike to and from their race legs, including the 50-plus mile trip to the mountain, which they do the night before.
It takes a village, as Fogelsong's team has enlisted two support team members — Nick Johnston and Pete Sharp — who tow a modified canoe and bike trailer behind their own bikes between race legs.
Fogelsong, who works as the environmental resources manager for the City of Bellingham, said he wouldn't be racing anymore if it wasn't for the car-free division.
"There's a camaraderie that is more than just the race — it's sort of a sharing of a philosophy," Fogelsong said. "It's more satisfying."
With Bellingham bustling during Ski to Sea weekend, Fogelsong hopes car-free becomes the future of the race in its entirety to reduce the event's impact on the environment and carbon emissions.
In the meantime, Fogelsong will keep racing as long as it's fun for him.
"I've been fortunate to be able to keep participating," Fogelsong said. "It's a good memory chip to have."