Law & Justice
Some on Whatcom council like Ferndale for jail site
40 acres on La Bounty Road the least expensive of 3 options
May 26, 2023 at 6:01 p.m.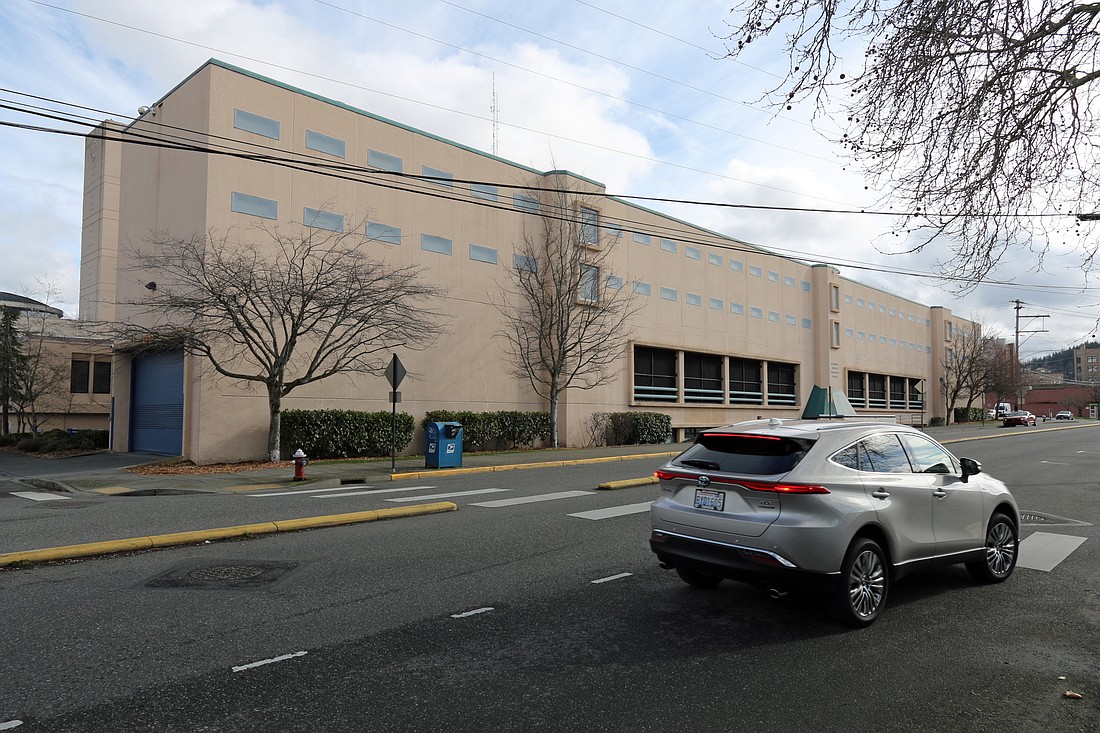 ---
---
Whatcom County Council members are leaning toward a 40-acre site in Ferndale as the preferred location for a new jail, as they near a decision on a project that could cost $137 million or more to build.
The county-owned property on La Bounty Road and Sunset Avenue in Ferndale doesn't have the support of a definitive majority of the council, but three out of seven members have said they would support building a jail there.
One of the immediate attractions of the location, they said, was the cost relative to the other two proposed sites. A rough initial estimate puts the cost of a two-story jail on La Bounty at $137 million. The other two sites, in Bellingham, are smaller and would require a more expensive vertical design. 
The county could build a five-story jail on 5 acres in the Irongate neighborhood, at the site of the minimum-security Work Center, for $170 million, Deputy County Executive Tyler Schroeder told the council on May 23. Building on the 1.3-acre parking lot immediately south of the courthouse would cost an estimated $207 million. That jail would need to be seven stories tall, Schroeder said.
The cost estimates were based on a jail with 400 to 440 beds, about 20% larger than the combined capacity of the downtown jail and Work Center.
The council is expected to vote July 11 on an ordinance placing a tax proposal on the November ballot for jail construction. Officials have indicated the measure is likely to be a 0.2% countywide sales tax that would collect a projected $13.8 million in the first year. 
Council member Ben Elenbaas said he would prefer the jail be located close to the courthouse, but the numbers convince him that Ferndale is the only reasonable site.
"I don't see any other location, I really don't," Elenbaas said at the May 23 meeting. "Especially not when you factor in the costs."
In an interview, council member Kathy Kershner said she supported the La Bounty site.
"It's a big enough piece of property that we can design a jail along with whatever (behavioral health) services we decide to put out there," Kershner said. 
She also noted that a horizontal layout is not only less expensive to build, it's also cheaper to operate because it typically requires less staff than a taller jail.
"It just makes so much more sense," she said.
In a text message, council member Carol Frazey mentioned the advantages of the Ferndale location.
"The La Bounty property has the most potential to build a campus where we can help people with behavioral health issues and drug addiction," Frazey said. 
A fourth council member who spoke about jail location was skeptical of the Ferndale site, however.
Todd Donovan said people rejected jail ballot measures in 2015 and 2017 for three reasons: The proposed jail was too big, the county wasn't offering enough help to people with substance use disorder and serious mental illness, and voters didn't like the La Bounty site.
"I'm gun-shy about La Bounty because it's 0 for 2," Donovan said in an interview. "That's probably my least preferred location." 
Donovan said he was "holding out hope" for the Irongate site, but it was important to him that the 5 acres there would have enough space for both a new jail and a behavioral care center that would offer treatment instead of incarceration to people with low-level offenses.
Other council members did not immediately respond to requests for comment.