Faces in the Crowd
Bob Hungerschafer: Record-setting blood donor
CDN's weekly community profile
May 26, 2023 at 5:00 a.m.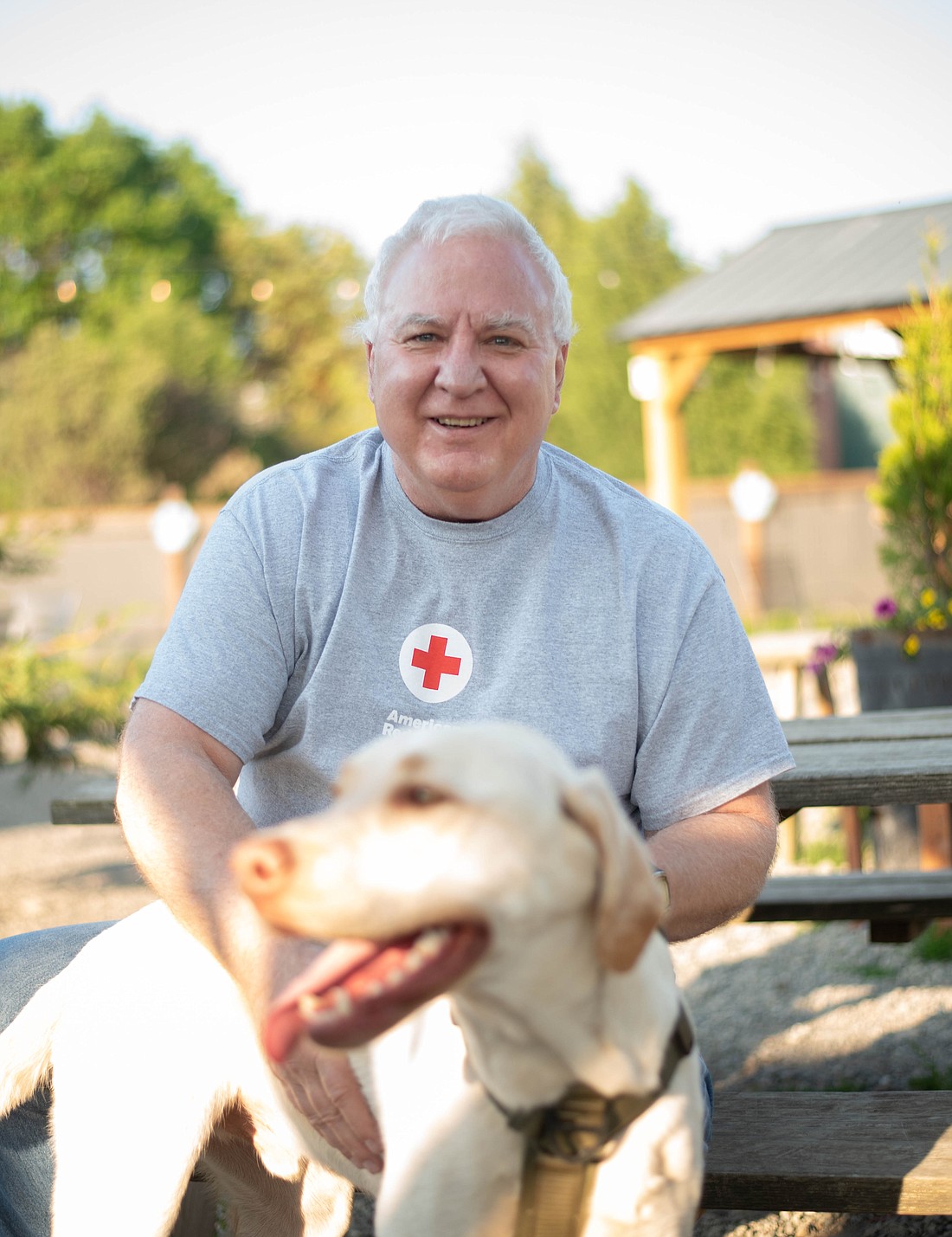 ---
---
Bob Hungerschafer
Age: 65
City: Bellingham
Lived here for: 26 years, 8 months
Originally from: Chicago
Notable: Record-setting blood donor, Red Cross award recipient, recognized by Congress for his 1,100-plus donations, potentially saving more than 8,000 lives
When did you start donating blood?
The guy who got me started was Walter Arnould. I was working part time for Firestone Tires in Vancouver, Canada, during high school. We carpooled, and he was the credit manager. One morning, it was very dark in his little Volkswagen Beetle, and I said to him, 'How do I get a credit card?' And he goes, 'You don't want a credit card. You want one of these.' He showed me his blood donor card, and it's plastic and had numbers on it and looked like a credit card. And I said, 'OK, what's this all about? Tell me more.' And then I started doing it ... July 2, 1973. 
Why do you keep donating?
Why not? ... I think it became a personal competition with myself, to see if I could go the maximum number of times per year and donate as much as I could. I got some friends started, and we started competing over the 'Factor VIII' — a blood component. If you run or jog a bit before your donation, your Factor VIII will go up exponentially ... We were competing with each other, so we'd always go running before donations, go in there panting. 
What does it mean to you, to be able to help so many people with your donations?
It means a lot, actually, because I know that I don't know who. I'll never know ... You don't know who you're helping. There's no bias involved, there's no pressure. But you know for a fact that you're helping somebody. Whether it's to improve a condition or to save their life, somebody's life is being improved one way or another by it. 
Occasionally, I've been to luncheons, where you meet people that have received blood, and they are so grateful. It's like a Disney movie ... where they make you tear up. There's a formula for that, and the formula for me is when I go to those things and I meet those people, and they're just so grateful and they tell you how it's saved their lives. That's firsthand, direct, face-to-face and really moving. 
Where have you donated blood?
I've donated in Washington, [British Columbia], Oregon, California, the U.K. and Idaho. I've got this goal to donate in every state in the United States, and every province in Canada. Right now, it's by opportunity. If I happen to go somewhere, like when I went to visit DNA relatives in England, that was an opportunity, and I've got some relatives in New York, so if I visit them, I'll try to donate while I'm there. 
Kirin, your dog, donates too?
Yup. Our previous golden and our previous cat — he was a domestic — they both set world records, too. They're gone now, but Kirin donates. The dogs can donate platelets.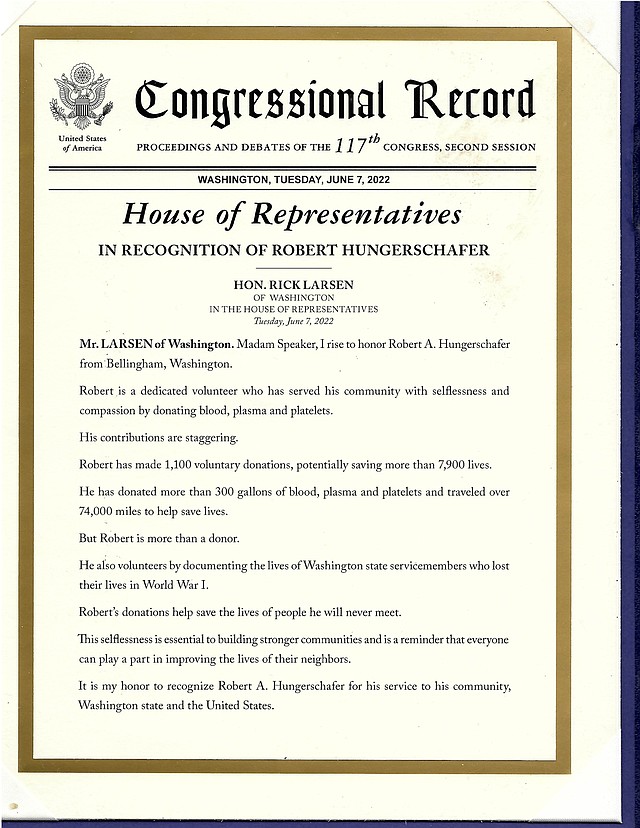 "Faces in the Crowd" is published weekly in print on Wednesdays and online Fridays. Have a suggestion for a "Faces in the Crowd" subject? Email us at newstips@cascadiadaily.com.