Business Matters
Fairhaven businesses prepare for Ski to Sea crowds
Annual race, festival benefit tourism and small business
May 24, 2023 at 4:50 a.m.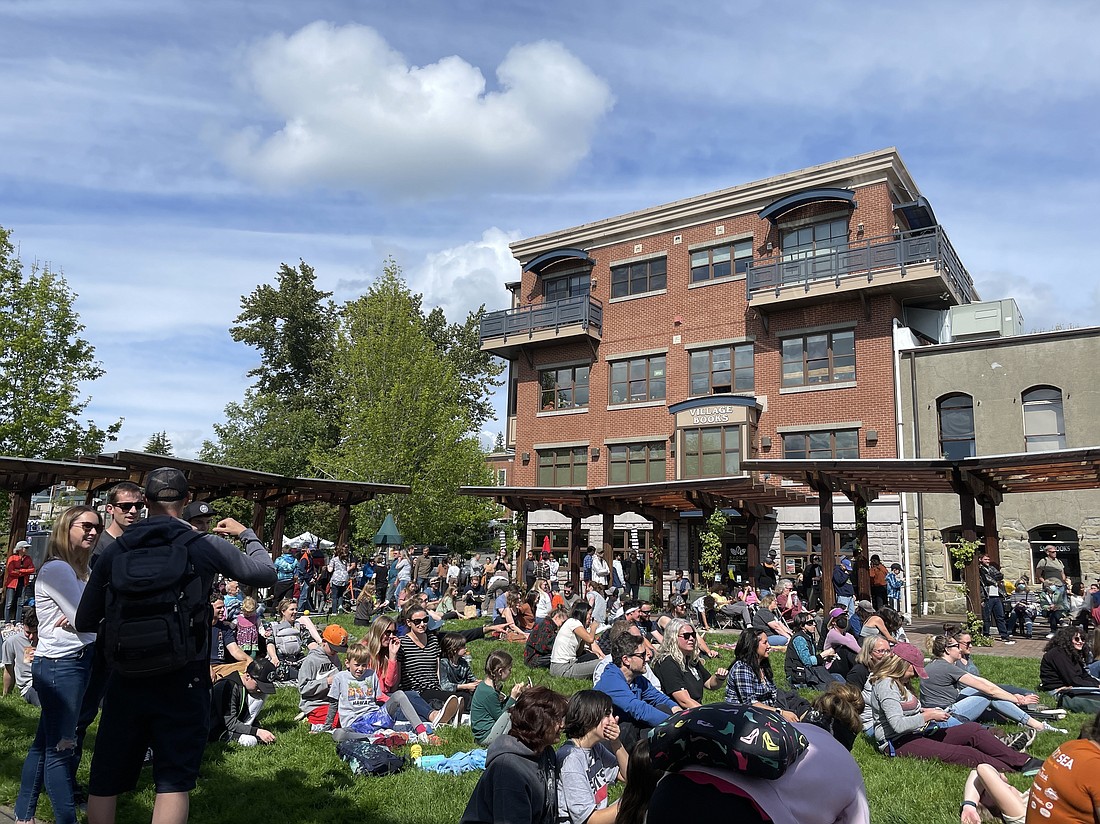 ---
---
Chaos for a day. Whatcom County's annual Mount Baker-to-Bellingham team relay race is a boon to outdoors enthusiasts, adrenaline junkies and festival fans. But local businesses? It appears to be a net positive, if sometimes mixed, experience.
Ski to Sea marks its 50th anniversary this year with the race on Sunday, May 28, easily the largest one-day event in the county. Not coincidentally, Bellingham's Fairhaven neighborhood holds what it calls "Bellingham's biggest street fair," Fairhaven Festival, the same day.  
The two events are technically separate but inextricably linked by geography and attendance: Whatcom Events-run Ski to Sea finishes in Marine Park, nestled on the edge of Bellingham Bay and just a short walk up Harris Avenue to the Fairhaven Association-run Fairhaven Festival. While participants and spectators could just stay in Marine Park with its food vendors and Boundary Bay beer garden, well, they don't.
"Fairhaven Festival is the biggest one-day event that the Fairhaven Association puts on — we expect 10-15,000 people that day," said Heather Carter, association executive director. Because of the race's 50th anniversary — and the easing of pandemic concerns since the 2020 and 2021 festivals were canceled and the festival's 2022 restart — Carter anticipates attendance growth this year.
Even with Fairhaven Festival's own food vendors, beer-and-wine garden and makers' market, Carter said neighborhood shops benefit from all the activity. "Traditionally our restaurants, hotels and boutiques see the biggest bump during the festival," she said.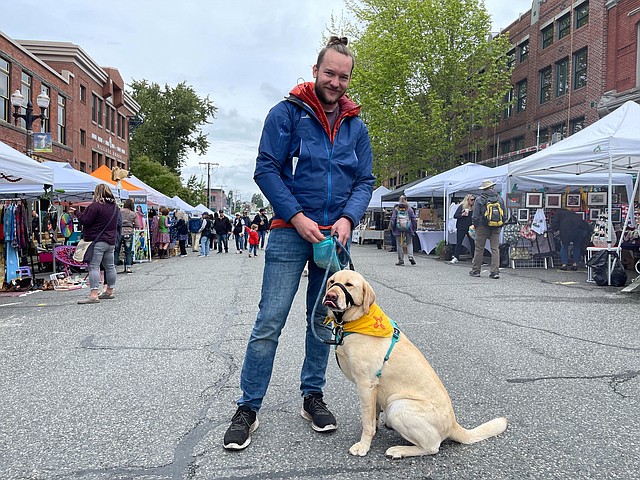 Anecdotally in conversations with local merchants, that rings true.
"Our sales usually are about triple of a typical Sunday on Ski to Sea. So we look forward to that," said Tina Anderson, owner of Bay to Baker Trading Company, citing the visitor center inside the store at 911 Harris Ave. and the concentration of potential souvenirs for out-of-town Ski to Sea attendees who start to check out Fairhaven the Friday before the race.
Anderson, who also owns the adjacent Fairhaven Toy Garden, says it, too, sees a boost due to kid-friendly festival activities. "We're probably double of a typical Sunday just from all the foot traffic because it's a lot of families that come down here," she said.
Restaurants asked say they, too, have seen an increase, but not necessarily during standard midday Sunday brunch hours. 
"During the event, there were so many food and beverage options, it was slow during the day," said Brad Haggen, owner of Skylark's Cafe at 1308 11th St. "But, when the event began to wind down, people were looking for dinner or maybe a watering hole." 
Haggen said last year, Skylark's efforts began early, on Saturday, with a beer-and-wine garden and live music, leading to sales up 40% over a normal Saturday in May. On Sunday, the beer garden without music "almost matched Saturday's sales or up 65–70 percent over a typical Sunday, even though it was raining," he said. "I think people were looking for a place to relax, sit down and have easier access to food and beverages."
This year, Haggen said, Skylark's will offer live music in the beer garden on Sunday itself. "I am expecting another record day," he said. 
"On a nice day people want to sit on the patio, and we tend to get business in the afternoon," said David Killian, owner of Colophon Cafe on the Fairhaven Village Green.  "I would say we're up probably 30 percent that Sunday, just in sales."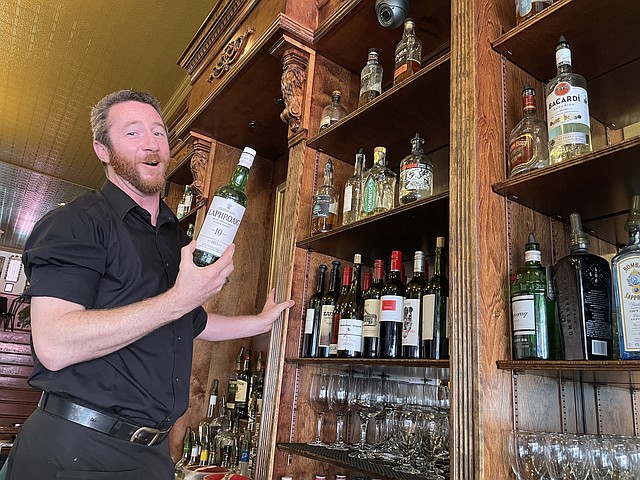 Others describing upsides included Connie Shannon who, with her husband Gene, own Galloway's Cocktail Bar ("a huge effect"), Fairhaven Village Inn and South Bay Suites, all across 10th Street from the Village Green. Shannon said the lodging tends to fill up no later than February for Memorial Day weekend. 
"Certainly over the years, we've had whole teams that have stayed with us," she said. "In fact, for several years, there was the family team that stayed with us, and that was great because it gave us a lovely personal connection with people who were resting up and getting excited, and then coming back really dragging and ready for a good sleep."
Still, it's not all upright skiers and kayaks. Several businesses said regular customers tend to skip Sunday because parking is difficult. When he was with grocer Haggen, Brad Haggen recalls exerting "a lot of effort" to keep the Fairhaven store's parking lot from becoming event parking. 
In the past, a few retailers apparently would skip or downplay Sunday as well, finding a mismatch between the event crowds and a high-end clothing boutique, flower shop or arts gallery. 
"I can totally understand that depending on their market," Village Inn's Shannon said. "But I would think most of the people would view it as I would: It's chaos. It's the day. And it's only a day."
Bigger picture, both Ski to Sea and Fairhaven Festival are seen as a boon to year-round Whatcom County tourism efforts.
"Ski to Sea has a significant impact on Whatcom County's reputation as a premier destination for outdoor recreation," said Dylan Deane-Boyle, Bellingham Whatcom County Tourism president and CEO. "Even the name says a lot — you can start your day skiing on top of a mountain and end it kayaking in the sea." 
Deane-Boyle said the estimated 10,000 visitors to Fairhaven in 2022 as pandemic recovery continued were significantly out of area: 24% came from 50 miles or more away, including Palm Springs, Boise and Tucson. The estimate for pre-pandemic 2019, he said, was nearly 18,000, with 28% traveling at least 50 miles.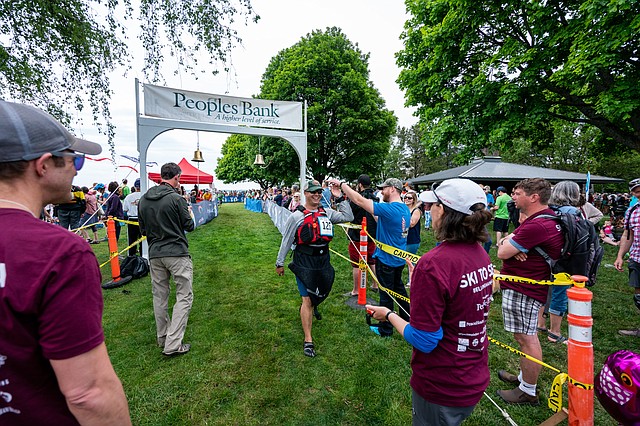 Beyond the one weekend, Fairhaven Association's Carter said having the festival encourages repeat visits. And Ski to Sea exposes visitors to a broader business base as the outdoor activities run through Glacier, Maple Falls, Kendall, Everson, Lynden and Ferndale. 
"Since it highlights our area's recreation opportunities, the race also peripherally supports local outfitters, guides and tour operators who benefit from visitors interested in exploring the outdoors," Deane-Boyle said.
So there may be some chaos. Yet based on the immediate and long-term impacts, the linked events put Whatcom County on the map from a business and tourism perspective, even if — like the intensity of Ski to Sea itself — the gain can come with a share of pain.
Places & Things
Bellingham Makerspace has expanded its Bellis Fair mall hours after an earlier contraction. In its newsletter, the nonprofit said it's adding weekday hours of 1–7 p.m., Wednesday through Friday, to the schedule effective the first week of May. Public hours had been cut back to weekends only in February following reported financial challenges.
(For the latest Places & Things, check here throughout the week.)
Frank Catalano's column appears Wednesdays. Email: frankcatalano@cascadiadaily.com; Twitter @FrankCatalano.