Flooding
Whatcom flood recovery pushing forward 18 months later
County Long Term Recovery Group seeks volunteers, support
May 23, 2023 at 3:59 p.m.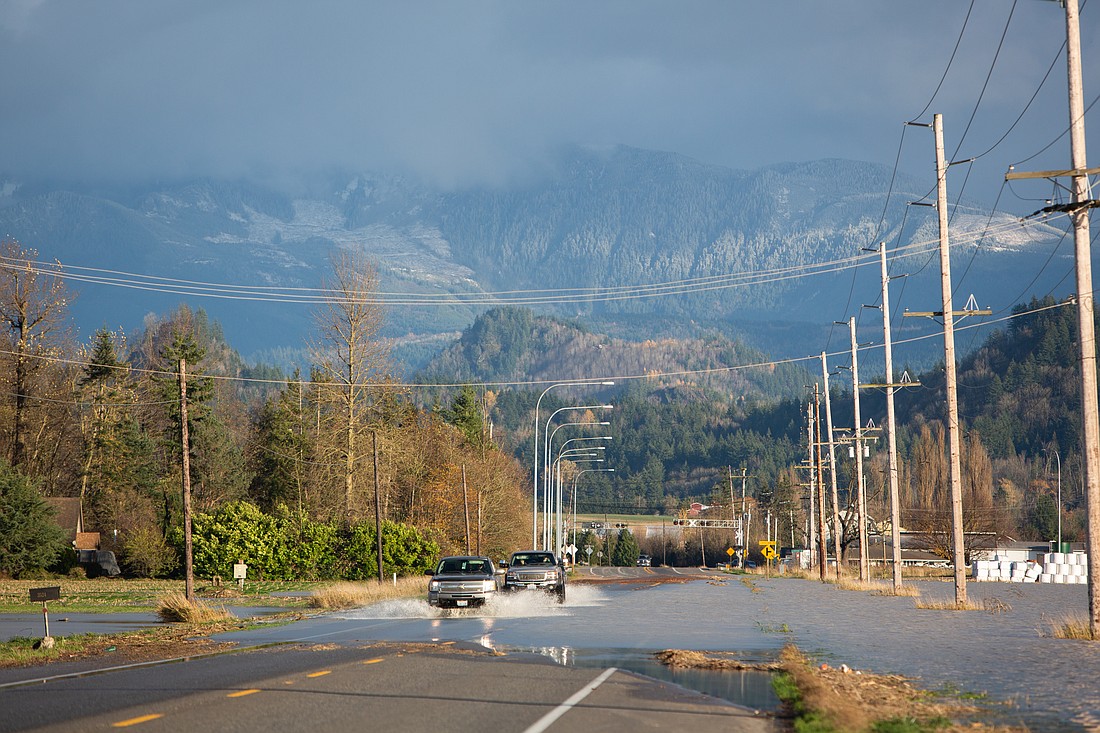 ---
---
Eighteen months after floods devastated Northwest Washington, regional partners are eyeing a transition from reactive efforts to proactive measures. 
Even so, recovery group leaders anticipate it will take Whatcom County another year and a half to address the $150 million in damages the floods caused.
The November 2021 floods devastated towns like Nooksack, Everson and Sumas, destroying homes and businesses across the region. 
Whatcom County, the Federal Emergency Management Agency and local recovery groups such as the Whatcom Long Term Recovery Group (WLTRG) — formerly Whatcom Strong — are hoping to adapt their work to prepare for future floods. 
But with more than 250 families still receiving support from WLTRG, that transition won't be easy, said Kyle Christensen, director of client support for the group.
"We still have a long way to go," Christensen said May 18. "We've got to come together, all of the different organizations involved in figuring out what we can do to mitigate the flooding. It's going to take a big effort."
Prior to joining WLTRG in early May, Christensen served as mayor of Sumas until late 2021 before joining the Whatcom County Sheriff's Office Division of Emergency Management as the flood recovery manager. 
Recovery from the floods, he said, is twofold: first, returning displaced families to safe and secure homes, and second, ensuring that countywide mitigation takes place so similar levels of destruction can't happen in the future. 
"The biggest thing we're focusing on is trying to get people's homes back to where they're in a safe, sanitary and secure state," Christensen said last week. "That's kind of our goal and our mission at the Long Term Recovery Group, to do what we can to make that happen so that people can have that sense of security again."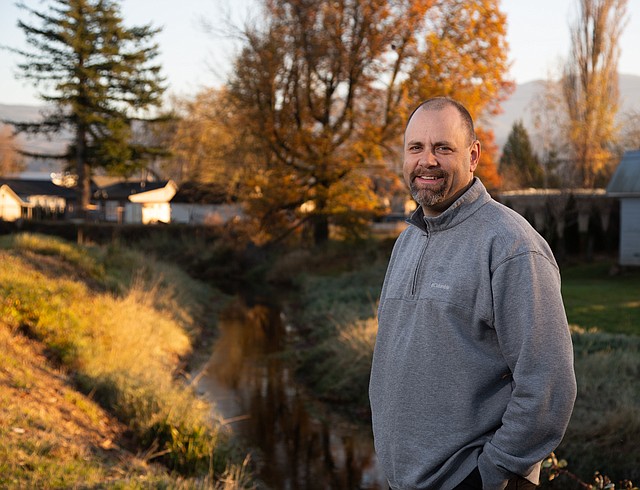 Over the past 18 months, the group reported it has supported more than 600 individual cases, sent 1,365 program or service referrals to clients to support recovery, closed 105 cases and spent more than $760,000 on temporary housing, crawlspace work, new appliances and construction materials, among other things, according to a May 12 newsletter. 
Christensen and his colleague Ashley Butenschoen, vice president of the recovery group, said the 250 or so families currently seeking support are some of the most vulnerable in the county, with limited resources and funds available to rebuild homes or move elsewhere. 
"We have people ask us all the time, 'Why don't they just move away?' or 'Why don't they find a new home somewhere out of the floodway?'" Christensen said. "For a lot of people, that's just not an option because they can't afford to go anywhere else." 
Instead, group leadership said, WLTRG is working to increase volunteer efforts for home rebuilding and repair. The group is seeking volunteers with knowledge of basic construction who can help hang drywall or install flooring, as well as folks who can paint and do other basic maintenance. 
"We have funding for the materials, but we don't have the volunteers to do the work," Christensen said. "We have some funding from the state for building materials, home repairs, replacing appliances — but the biggest need we have is we just really need volunteers." 
Over the last 18 months, volunteer groups and organizations from across the country have offered support, including student groups and church organizations, but the group says there's a lot more to do. 
Though leadership hopes to "work [themselves] out of a job," realistically, that's not likely to happen any time soon. 
"From the 2021 disaster, we're still looking at probably a minimum of 18 months [of work]," Butenschoen said. "We're still picking up new cases quite regularly, so that pushes that date out more and more." 
Butenschoen said the group is working to get to "a more ready-to-go" setup, where if an emergency happens, they can respond right away. 
"That's the hope and dream," she said. "Also, when we are done and work ourselves out of a job or slow down, we want to be able to help others who have had this problem and are starting with a longer recovery. We've learned, and we want to share it with other communities." 
Future flood mitigation, Christensen and Butenschoen said, will play a big role in the recovery process. Discussions about major mitigation projects, like sediment removal and debris clearing from stretches of the Nooksack River or a possible ring dike around some of the most impacted neighborhoods, are ongoing, but in the meantime, the WLTRG is working on on-the-ground immediate response. 
"There are short-term projects and long-term projects," Christensen said. "It's a tandem conversation because we need to do both."