Education
Western breaks ground on new 'zero energy' building
Hall will be constructed with engineered wood
May 23, 2023 at 1:51 p.m.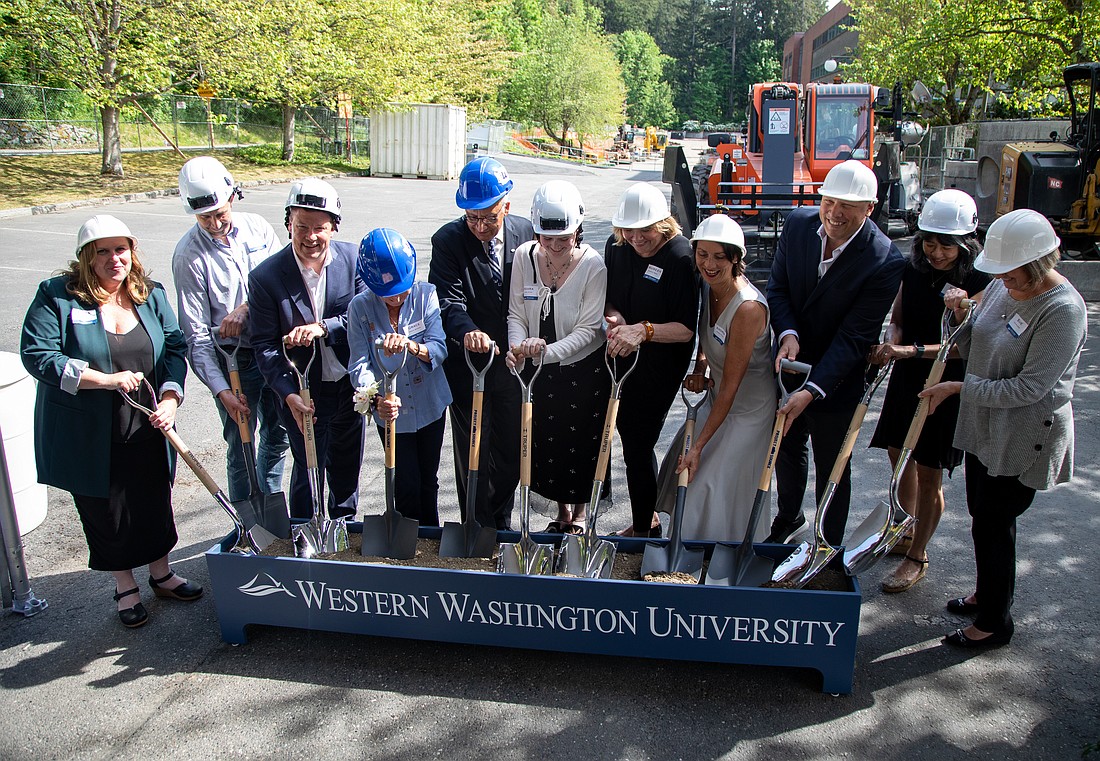 ---
---
With silver shovels in hand, a group of key players — including local state representatives, donors, Western Washington University President Sabah Randhawa and members of the board of trustees — ceremonially broke ground for the new Kaiser Borsari Hall on the college's south campus May 20. 
The hall will house engineering, energy science and computer science programs, and is located behind the Communications Facility on campus. It will house "experiential learning environments," classrooms, research labs, collaborative spaces and more. 
The building will be carbon neutral, constructed with mass timber (engineered wood). Western said it will be the only academic facility in the region that is carbon neutral. Builders will try to achieve the International Living Future Institute's Zero Energy Certification by being "zero energy." The hall will have solar panels on the roof to generate all of its needed energy. 
The building was funded through a mix of public and private funding. A large chunk — $10 million — came from donors Fred Kaiser and Grace Borsari, the namesakes for the hall. 
The building technically broke ground in March and is expected to be completed in 2025.