Roundup
Sports roundup: Lynden baseball on to state semifinals
Prep golfers gear up for state following district tourneys
May 22, 2023 at 6:45 p.m.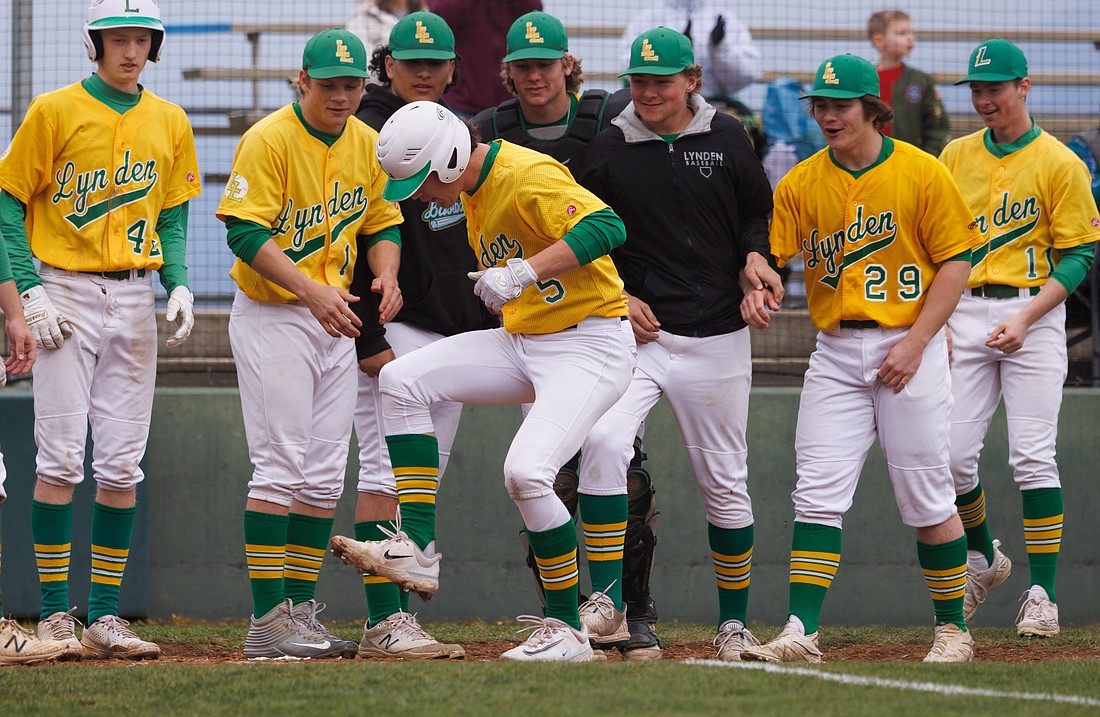 ---
---
Lynden baseball pushed through the first two rounds of state, and will now return home for the final four. Boys and girls golf teams combined to send 23 golfers to state tournaments after district and bi-district tournaments concluded.
Don't miss these highlights from Whatcom County's prep sports teams over the past week.
Prep
Baseball
Lynden baseball is the final Whatcom County team standing as it pushed through the first two rounds of the 2A state tournament on May 20.
The No. 5-seeded Lions (19-7), who played their opening and quarterfinal round games at Auburn High School, defeated No. 12 North Kitsap and No. 4 Enumclaw to reach the 2A state semifinals.
Lynden will have a much shorter trip for the semifinals, which are on Friday, May 26, as the final two rounds of the tournament were moved to Joe Martin Stadium in Bellingham this year.
The Lions trailed North Kitsap in the opening round 1-0 through four innings but rallied to beat the Vikings 2-1 behind Lane Simonsen's pitching.
In the quarterfinals, Lynden took a 1-0 first-inning lead and never looked back, shutting out the Hornets 3-0 and advancing to the final four.
Lynden will face No. 1 Selah (21-2) at 7 p.m. for a spot in the 2A state championship.
No. 8-seeded Ferndale (19-5) was eliminated from the 3A state tournament in the bracket's opening round via a 7-2 loss to No. 9 O'Dea on May 20.
The Golden Eagles did what they could in their first state appearance since 2015, but O'Dea junior pitcher Basil Hendrix never allowed Ferndale's bats to get hot.
Hendrix surrendered four hits, two earned runs and three walks while striking out nine.
Ferndale senior outfielder Andrew James connected on three of the Golden Eagles' four hits, finishing the game 3-for-3 batting with two RBIs.
Lynden Christian's unlikely run also came to an end in the first round of the 1A state tournament, its first appearance in the postseason's final stage since 2003.
The No. 15-seeded Lyncs (11-13) put up a fight against No. 2 La Center, tying the game in the fifth inning and taking a 7-6 lead in the top of the sixth.
That effort, however, was erased when La Center scored three runs in the bottom of the sixth inning, and LC was unable to drive in any runs in the top of the seventh.
Junior Brody Bouwman led LC, finishing 2-for-3 batting with four RBIs and a run scored. Sophomore second baseman Austin Engels went 2-for-4 with two RBIs.
Girls golf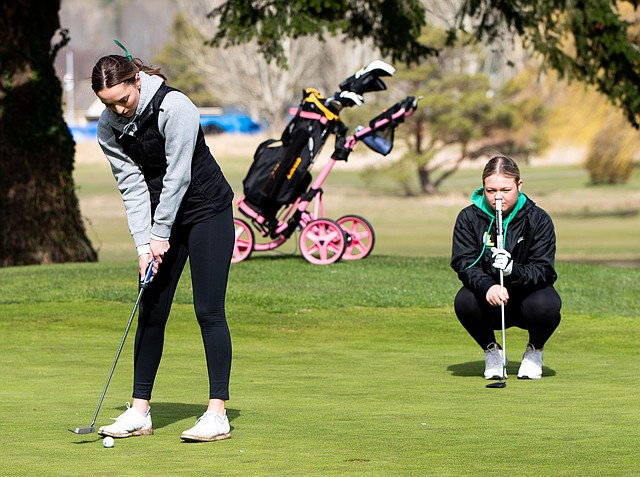 Whatcom County schools are sending seven girls golfers to the 1A and 2A state tournaments following the conclusion of district and bi-district tournaments on May 16. All state tournaments will run from May 23–24.
Sehome has four golfers heading to the 2A state tournament at the MeadowWood Golf Course in Liberty Lake.
Hannah Hochsprung, Cassie Hogan, Maddie Hogan and Kaari Little will represent the Mariners at the tournament, and will be joined by Lynden's Kinsley Rector.
Blaine's Ellie Tanjuaquio, who finished tied for eighth at the 1A bi-district tournament with her score of 100, will represent the Borderites at the 1A state tournament at Riverside Golf Club in Chehalis.
Lynden Christian's Madeleine Engels is also headed to the 1A tournament after finishing with a score of 102 at bi-districts.
Tee times can be found on the WIAA website.
Boys golf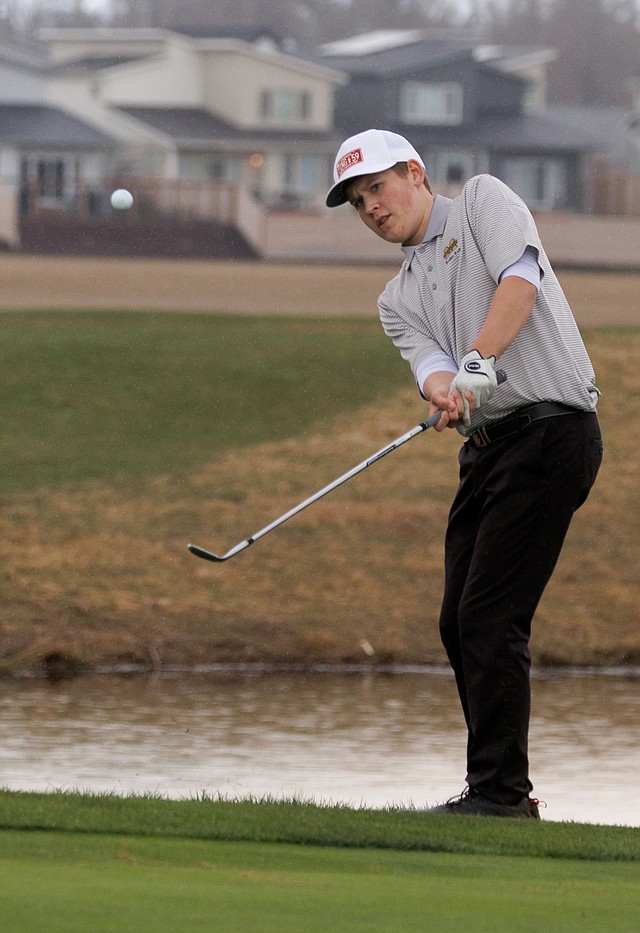 Sehome and Ferndale are each sending five golfers to state tournaments, and a total of 16 local boys golfers will be competing for a state title May 23–24.
Ferndale's Baylor Larrabee won the 3A District 1 championship on May 16, and his two-round score of 138 helped Ferndale finish fourth as a team and qualify for the 3A boys state tournament at Indian Summer Golf and Country Club in Olympia. Larrabee finished fourth at state last season.
Joining Larrabee from the Golden Eagles' team will be Travis Brockie, Noah Cagey, Andrew Edwards and Cole Gilday.
Sehome is sending Wes Bothel, John Kummer, Gabe Quick, Morrison Kuntz and Carl Bach to the 2A boys state tournament at Liberty Lake Golf Course in Liberty Lake. Bothel finished third at state in 2022.
Lynden will have two representatives at the 2A state tournament in Logan Medcalf and Jack Stapleton. Medcalf finished sixth a year ago while it will be Stapleton's first appearance.
Lynden Christian has two golfers headed to the 1A boys state tournament at Riverside Golf Club in Griffin Dykstra and Thomas DenHartog. Dykstra finished tied for 19th at state last season.
Rounding out the county's state golfers are Meridian's Daniel and Matthew Blankenburg, who will attend the 1A tournament. Daniel Blankenburg finished ninth overall last season.
Tee times can be found on the WIAA website.