Environment
Annual environmental caucus invites community collaboration
Discussion addresses community priorities, Whatcom County action plans
May 21, 2023 at 1:01 p.m.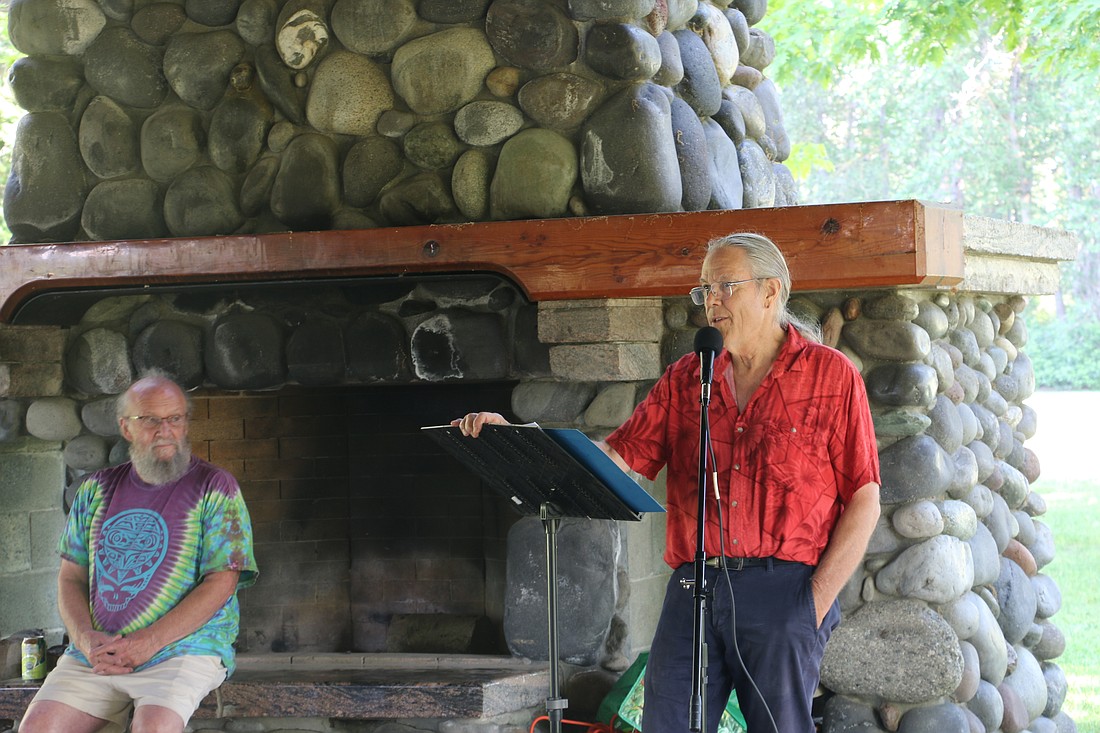 ---
---
FERNDALE — Dozens gathered under a picnic shelter May 20 at Hovander Park to discuss the environmental future of Whatcom County. 
The Water Resource Inventory Area (WRIA) 1 Environmental Caucus is a way for community members to identify action items for the coming year. The annual meeting is just one piece of the work that the WRIA 1 Watershed Management Project does throughout the year to protect and maintain water systems in Whatcom County.   
Born out of the Washington State Watershed Management Act of 1998, the project and planning unit represents the interests of local stakeholders and government entities to address issues like climate change, fish habitat and flood risk mitigation.  
At its core, the caucus has a vested interest in "the future of our planet, our grandchildren and subsequent generations," said Jim Hansen, caucus organizer and facilitator.  
Despite the caucus existing for over 20 years, Hansen said in the past decade or so the planning unit has attempted to intervene more at the policymaking level of environmental issues.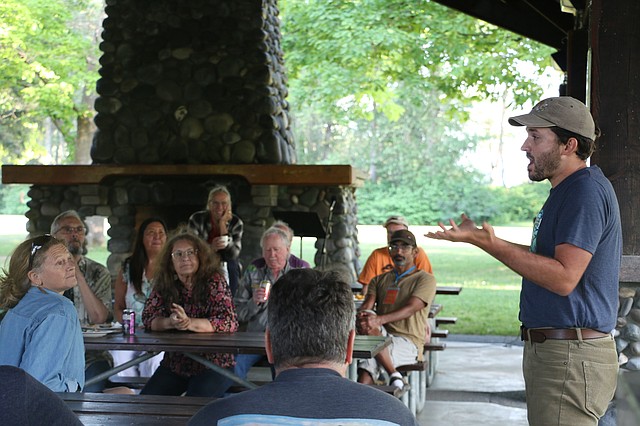 "[The caucus] is a way of keeping tabs on what the community is still interested in, since only a subset of us participate on a month-to-month level," said Alexander Harris, RE Sources land and water policy manager and WRIA 1 Environmental caucus representative.  
Community consensus surrounding water management issues is, historically, a crucial first step in making change happen, Harris said.  
"It's a way of representing stakeholder interests in the region," he said. "Of course, it's not always the most effective — but it's the first building block in building consensus around certain issues."  
Oftentimes, that action looks like reaching out to elected officials to communicate the planning unit's priorities and suggestions. Last year, the planning unit contributed to Whatcom County's Comprehensive Plan.  
The meeting was filled with various stakeholders, including community members, elected officials and representatives from organizations like the Sierra Club and the National Audobon Society. Participants voiced their concerns on a variety of issues facing the region's watersheds, including culverts, water conservation and salmon restoration. 
For Harris, the biggest issue Whatcom County's watersheds currently face is the increasing effects of climate change. 
"Climate change is going to shift the hydrograph to have higher flows in the winter and lower flows in the summer," he said. "We need to [look] decades into the future." 
State Representative Debra Lekanoff, the keynote speaker for the caucus, and other attendees emphasized the need for both local and federal collaboration for environmental priorities to succeed.  
"For me, it's all about how we leverage our resources and relationships with city, state, federal and tribal governments," said Kaylee Galloway, Whatcom County Council member. "A lot of these issues we're working on require collaboration." 
For Galloway, the environmental caucus allows that collaboration to happen on a community level, too.  
"So much of the work that I've been doing in the climate sphere is community driven," she said. "When we get all the folks at the table and really coordinate and collaborate, that's when we actually see progress being made."