Elections
Who has filed for Whatcom County offices in 2023
City, county, school board seats up for election
May 19, 2023 at 5:42 p.m.
|
Updated May 23, 2023 at 9:05 a.m.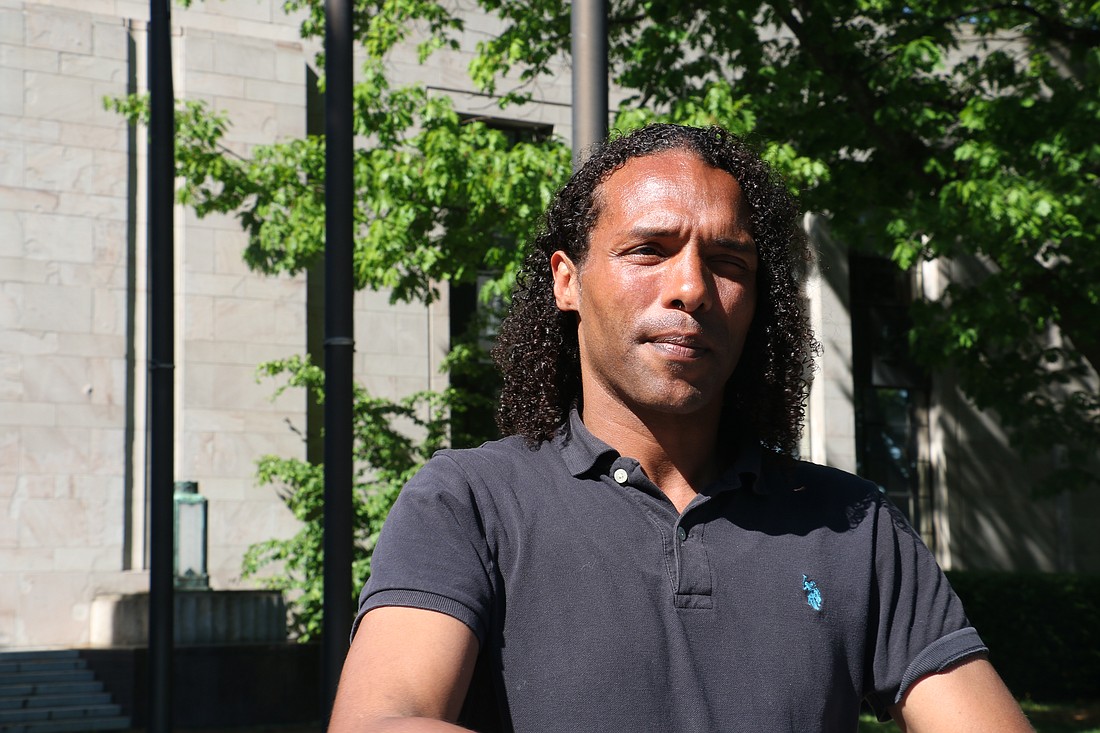 ---
---
The race for Bellingham mayor in 2023 includes a candidate who already set himself apart, before his campaign even started.
Rather than paying $2,211 and change for the filing fee for that office — 1% of the mayor's annual salary — Joel Johnson planned to collect 2,211 signatures instead. 
It's a little-if-ever-used option for candidates who might find it easier to hustle for thousands of signatures in lieu of coming up with thousands of dollars to qualify for the election ballot.
"It's pretty rare," said Whatcom County Auditor Diana Bradrick, who is in charge of elections in the county. "I don't know in the history of Whatcom County if anyone has ever successfully presented a petition, but I do know, in the 13 years I've been here, we've never had one."
Johnson showed up at the auditor's office shortly after 4 p.m. on May 19 to turn in petitions with 2,506 signatures. Election workers will review the petitions on Saturday, May 20, to determine whether Johnson has enough signatures from active registered voters who live within the Bellingham city limits to qualify for the ballot.
If elected, Johnson said he would declare a public health emergency to more aggressively address homelessness. He said his approach would combine "compassion and accountability."
"We can have a form of accountability that's not criminalizing," Johnson said. "It's going to take resources, but if someone is consuming fentanyl, for example, on the public sidewalk, that behavior needs to be interrupted."
If Johnson makes the ballot, he would join an already-crowded field in the race for Bellingham mayor that includes incumbent Seth Fleetwood, council member Kristina Michele Martens, Kim Lund, Mike McAuley and Chris McCoy.
The Bellingham mayor's race and other contests with three or more candidates will appear on the Aug. 1 primary ballot. The top-two vote getters in the primaries, and any one- or two-person races, will be on the general election ballot in November.
Below is a list of selected Whatcom County races, including countywide seats and offices in the City of Bellingham, other cities and school districts. For a complete list, visit the county elections website. All races are nonpartisan. Incumbents are indicated with "(I)."
Whatcom County executive
Satpal Sidhu (I)
Alicia Rule
Dan Purdy
Barry Buchanan
Misty Flowers
Sukhwant Gill
Whatcom County Council
District 4
Kathy Kershner (I)
Mark Stremler
Katherine Orlowski
District 5
Jackie Dexter
Ben Elenbaas (I)
At-Large B
Jon Scanlon
Atul Deshmane
Hannah Ordos
Jerry Burns
Whatcom County assessor
Rebecca Xczar (I)
Whatcom County auditor
Stacy Henthorn
A. Jay Mc Affee
Whatcom County sheriff
Doug Chadwick
Donnell "Tank" Tanksley
Whatcom County treasurer
Steven Oliver (I)
Port of Bellingham commissioner
District 3
Bobby Briscoe (I)
Bellingham mayor
Seth Fleetwood (I)
Kim Lund
Mike McAuley
Kristina Michele Martens
Christopher McCoy
Bellingham City Council
Ward 1
Hannah Stone (I)
Michi Marcher
Eamonn Collins
Ward 3
Daniel Hammill (I)
Liz Darrow
Ward 5
Lisa Anderson (I)
At-Large
Paul Schissler
Garrett O'Brien
Jace Cotton
Russ Whidbee
Maya Morales
Blaine City Council
Position 1
Richard May (I)
Shane Williams
Position 3
Steven Tojek
Sonia Hurt
Position 5
Mary Lou Steward (I)
Everson City Council
Position 1
Tim Hanowell
Position 4
John Hammond (I)
Position 5
Gary Locke
Hadia Seddiqi
Ashley Brown (I)
Ferndale mayor
Greg Hansen (I)
Jon Mutchler
Ferndale City Council
Position 1
Herb Porter (I)
Matthew Durkee
Position 2
Ali Hawkinson (I)
Position 3
Erin Gunter (I)
Position 4
McKenna Pinto-Gonzalez
Wyatt Shedd Stewart
Lynden City Council
Position 1
Gary L. Bode (I)
Position 2
Lee Beld
Position 3
Gary A. Vis
Position 4
Brent Lenssen (I)
Nooksack City Council
Position 4
Dave Finet
Position 5
Marshall Judy (I)
Sumas City Council
Position 3
Jessica Koehler
Bob Bromley (I)
Position 5
Jesse Clawson (I)
John Van Wingerden III
Bellingham School Board
Position 1
Camille Diaz Hackler (I)
Position 2
Katie Rose (I)
Aran Clauson
Position 3
Scott Ritchey
Ferndale School Board
District 1
Kevin Erickson (I)
Beth Perry
District 2
Adrian Sheridan
Brent Bode
Antonio Machado Catano
District 3
Toni Jefferson (I)
Nancy Button
Blaine School Board
District 1
Erika Creydt
Kimberly Akre (I)
District 2
Michael Abrams
Ben Lazarus
Dean Berkeley
Hillary Bean
Tana Perkins Reneau
District 3
Jeffery D. Carrington
Cliff Freeman
District 4
Ryan Ford
Derrick Bovenkamp
District 5
Don Leu (I)
Lynden School Board
Position 1
Khush Brar
Position 2
Nick Sawka
Danny Martinez
Position 3
Terry Montague
David E. Vis (I)
Jim Verburg
Position 5
Kenneth "Spin" Owsley (I)
Doris Smith
Meridian School Board
District 1
Corey Culp 
Jana (Bjornstad) Haugen
District 4
Marty Gray (I)
District 5
Michelle Simmons
J. Riley Sweeney
Craig Mitchell (I)
Malia Pickett
Nooksack Valley School Board
District 3
Joshua Clawson
Shelley Harder
At-Large 1
Ty Elmendorf (I)
At-Large 2
Tanya Silves
Mount Baker School Board
District 1
Danielle Gray (I)
District 2
Edward Fox (I)
District 5
Russ Pfeiffer-Hoyt (I)
Theresa Sygitowicz
This story was updated at 9:05 a.m. on May 23, to mark candidates who had withdrawn their names from the ballot with a strikethrough. Also, Ashley Brown was added to the Everson City Council Position 5 race after the filing period closed.