Elections
Council member enters Bellingham mayor's race
Martens says marginalized voices in city go unheard
May 18, 2023 at 4:03 p.m.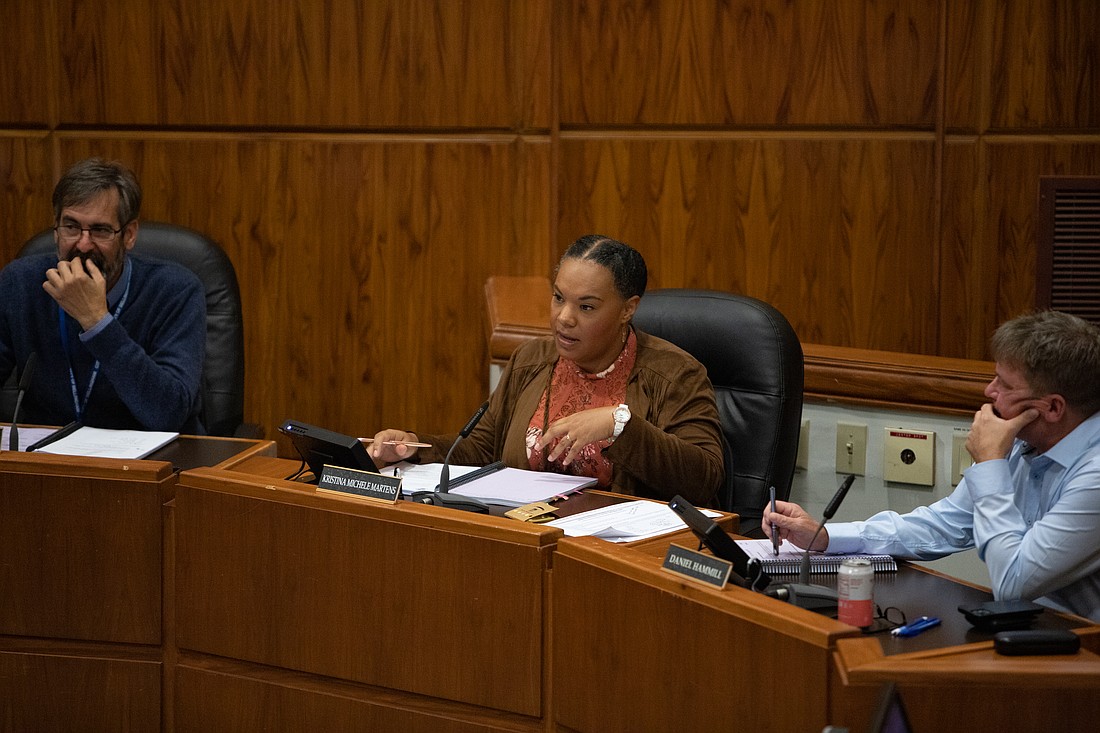 ---
---
Kristina Michele Martens said she will run for mayor of Bellingham, after one term on the city council.
Martens said that from her position on the seven-member council, the concerns she has raised on behalf of low-income renters have gone unaddressed.
"Being almost the lone dissenting voice, one of seven, is not getting — at least for the people I represent — those issues aren't even on the radar," she said.
Martens has questioned city staff about construction flaws at Eleanor Apartments and mold problems in Bellingham Housing Authority units, only to have staff deflect responsibility, she said.
City departments don't operate with transparency, Martens added, because council isn't given enough time in meetings to question staff members.
"We can't get all the answers … until we get someone radical enough in that top (mayor's) seat," she said.
Martens was elected to the council in 2021 as the first Black woman ever to hold the office. She has since carved out a role as a dissenting voice; she cast one of two votes against Mayor Seth Fleetwood's proposed ordinance criminalizing public drug use.
Six candidates so far have filed their intent to run for mayor of Bellingham with the state Public Disclosure Commission: Martens, Fleetwood, Kim Lund, Chris McCoy, Mike McAuley and Joel Johnson.
As of 3:45 p.m. May 18, four people had filed with the Whatcom County auditor to run for Martens' at-large council seat: Paul Schissler, Garrett O'Brien, Jace Cotton and Russ Whidbee.