Soccer
Sehome romps past West Valley to reach state quarterfinals
Noah Allen's hat trick propels Mariners to 7-1 opening-round win
May 17, 2023 at 7:54 p.m.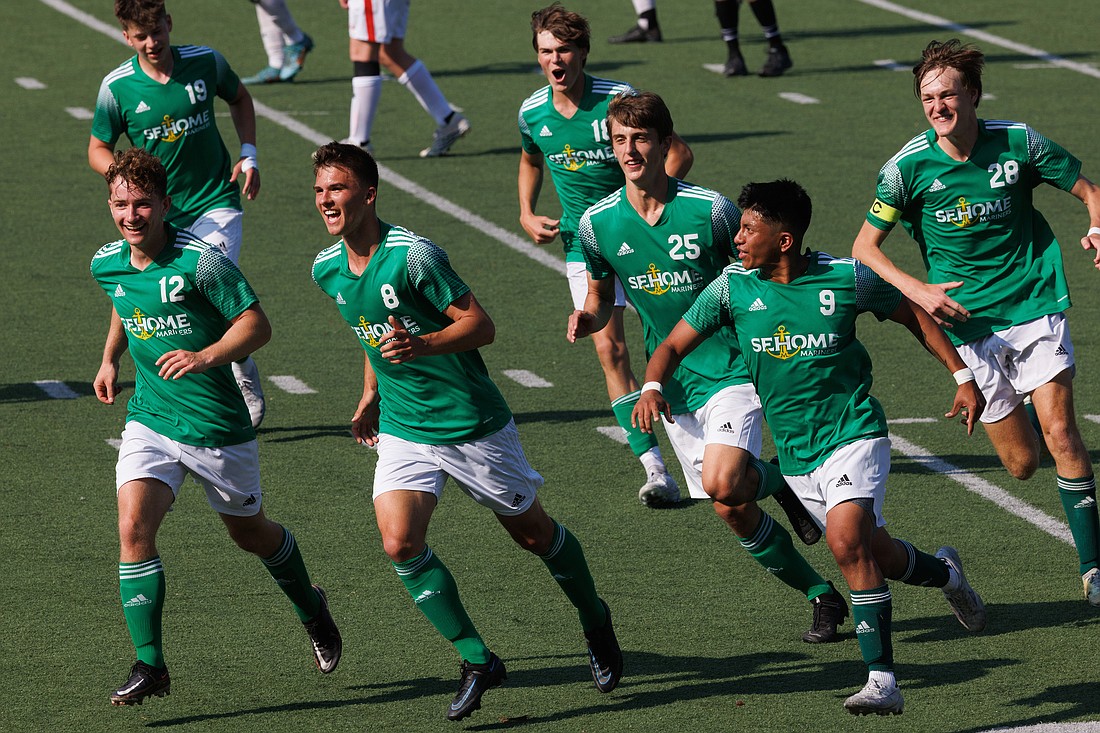 ---
---
Noah Allen recorded his first career hat trick and No. 4-seeded Sehome held No. 13 West Valley (Spokane) to two total shots on goal in a 7-1 victory in the opening round of the 2A state tournament Wednesday night at Civic Stadium.
All three of Allen's goals came in the first half, including two in the opening 12 minutes of the match.
"We've been focusing on getting a really early start; coming out hard and it's just been working for us," Allen said. "We get early goals and then cruise the rest of the game."
It's the second straight match Sehome has gone up 2-0 in the game's opening stretch, as the Mariners also took an early lead over Bellingham in the 2A District 1 championship game on May 13.
Sehome coach Jose Flores said that fast pace has been a product of the team becoming more well-rounded offensively — something the Mariners lacked for much of the regular season.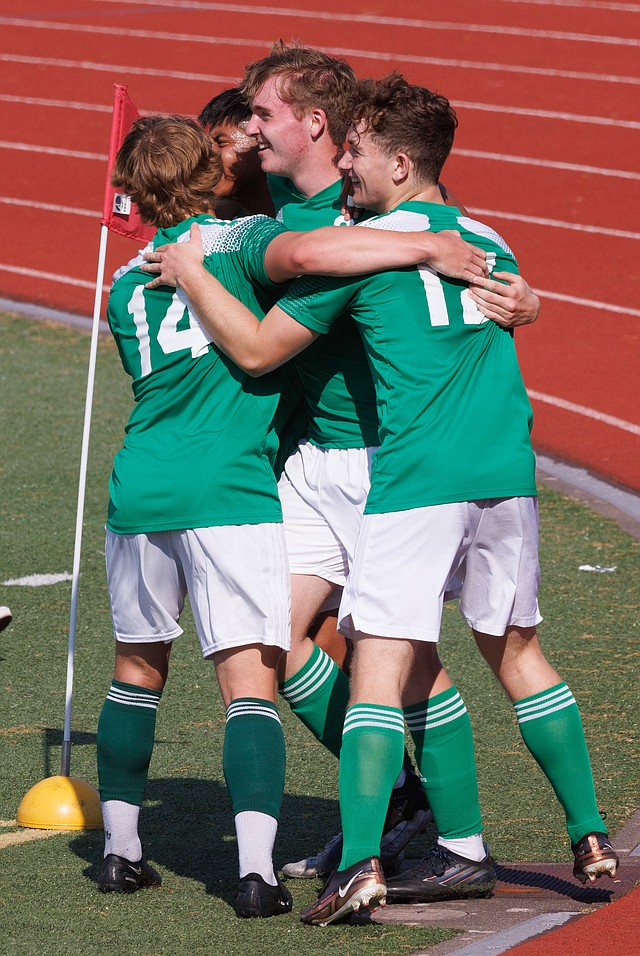 "They just really connected with each other," Flores said of his team's offensive performance. "They were able to move the ball in any direction."
Sehome (12-4-2) sent 22 more shots on goal than West Valley (14-5) in the lopsided win, getting first-half goals from Allen, junior Reiley Buri-Brown and senior Ben Peterson. Senior Nick Kapp and sophomore Blake Moore netted scores in the second half.
West Valley's only goal of the game came in the 47th minute on a free kick, which was also the Eagles' first shot on goal the entire match.
Flores noted their scouting and preparation had helped the Mariners' defensive effectiveness, and West Valley certainly felt it.
"We predict the game for the boys," Flores said. "As long as they track that, they know what's going to happen. They don't have to improvise."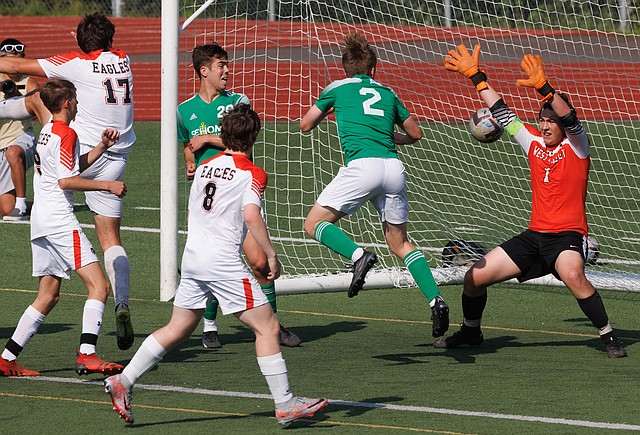 Sehome won the game in the first half, outshooting West Valley 10-0 and rattling off five goals in the first 40 minutes.
Allen got things started, netting a header in the fifth minute and adding another in the 12th on what looked like a possible own goal by West Valley's goalkeeper. Allen, however, was certain his hat trick was legitimate.
"Oh no, I definitely got my head on it," he said.
Buri-Brown scored on a straight-on laser from 25 yards out in the 25th minute, extending Sehome's lead to 3-0 just beyond the midway point of the half.
Peterson had the most peculiar goal of the day. Lying flat on his stomach just outside a scrum of players, the senior forward nudged a perfectly-timed header — as if it was instinctual — and rolled in another goal just past the outstretched hands of the Eagles' keeper in the 35th minute.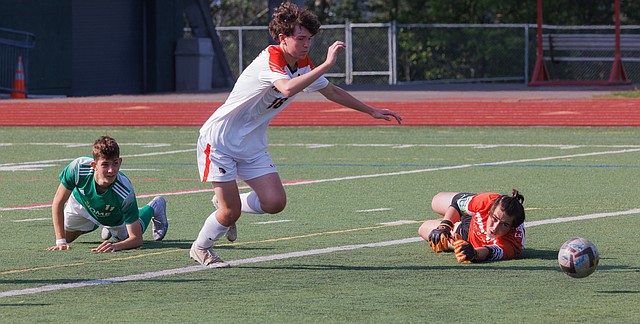 Two minutes later, Allen completed his hat trick by cleaning up a teammate's deflected shot to make it an even five-goal lead at halftime.
"[Allen] is the guy who is going to make the right run," Flores said. "It's hard to keep up defensively. Noah's a great player."
Kapp scored in the 65th minute and Moore added his goal with less than four minutes to play in regulation, sealing an already-decided opening-round win for the Mariners.
"I was expecting a close match," Flores said. "We just keep finding the back of the net, so it's good. I like it."
With the win, Sehome eliminated West Valley and advanced to a 2A state quarterfinals contest with No. 5 Aberdeen (18-1) at 2 p.m. Saturday, May 20, at Civic Stadium. That game will be a winner-to-semifinals, loser-out match.