Elections
Next week is filing week for 2023 ballots
Races to include Whatcom County executive, Bellingham mayor
May 12, 2023 at 5:00 a.m.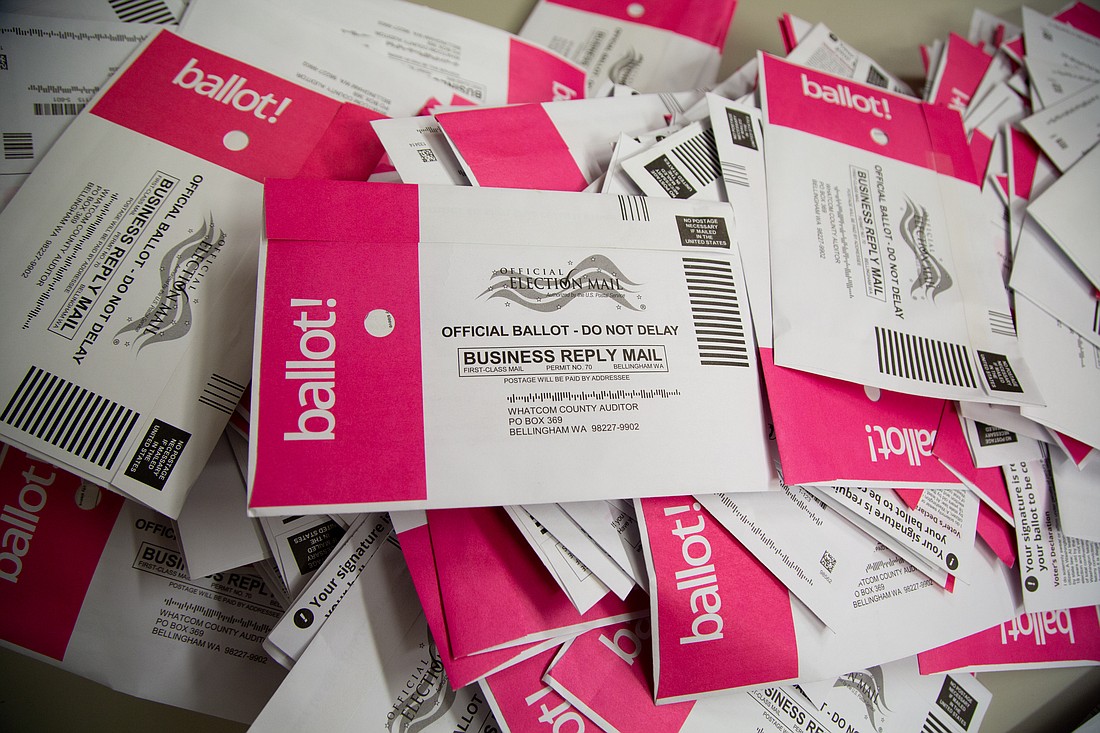 ---
---
Registered voters interested in running for local public office in 2023 must make their intent known during filing week, May 15–19.
A number of offices will appear on ballots in Whatcom County this year, including county executive and sheriff, and mayor of Bellingham and Ferndale. 
County Executive Satpal Sidhu, Bellingham Mayor Seth Fleetwood and Ferndale Mayor Greg Hansen have all said they will seek reelection. Sheriff Bill Elfo announced his retirement in March.
Three of seven Whatcom County Council seats are up for election this year, including District 4 (Lynden and the north county) and District 5 (northwest Whatcom County from Blaine to Lummi Island). Kathy Kershner has announced her intent to run for reelection in District 4, while Ben Elenbaas has said he will seek a second term as council member for District 5. Only registered voters living in those districts will elect their council member.
The third county council seat up for election this year, one of two countywide positions, will be an open seat. Council member Carol Frazey announced earlier this year she will not run again.
In Skagit County, mayors are up for reelection in most cities and towns: Mount Vernon, Sedro-Woolley, Burlington, La Conner, Concrete, Hamilton and Lyman.
School board seats and positions on fire district, hospital district and port commissions are also appearing on ballots this year. State and federal races happen in even-numbered years.
Those who want to be on the ballot must pay a filing fee equal to 1% of the position's annual salary for offices that pay more than $1,000 a year. The highest fees in Whatcom County are $2,211.96 for mayor of Bellingham, $2,092.64 for county executive and $1,811.93 for sheriff.
State law allows candidates who can't pay the fee to submit a petition signed by registered voters in their jurisdiction. A candidate must have at least as many signatures as the dollar amount of the filing fee. 
Candidates must file with their county auditor. More information, including who is eligible to run for office, can be found at skagitcounty.net/Departments/AuditorElections/filing.htm (Skagit County) or whatcomcounty.us/1574/Elections (Whatcom County).