Faces in the Crowd
Luke Hollister: Photographer for Western Washington University
CDN's weekly community profile
May 12, 2023 at 5:05 a.m.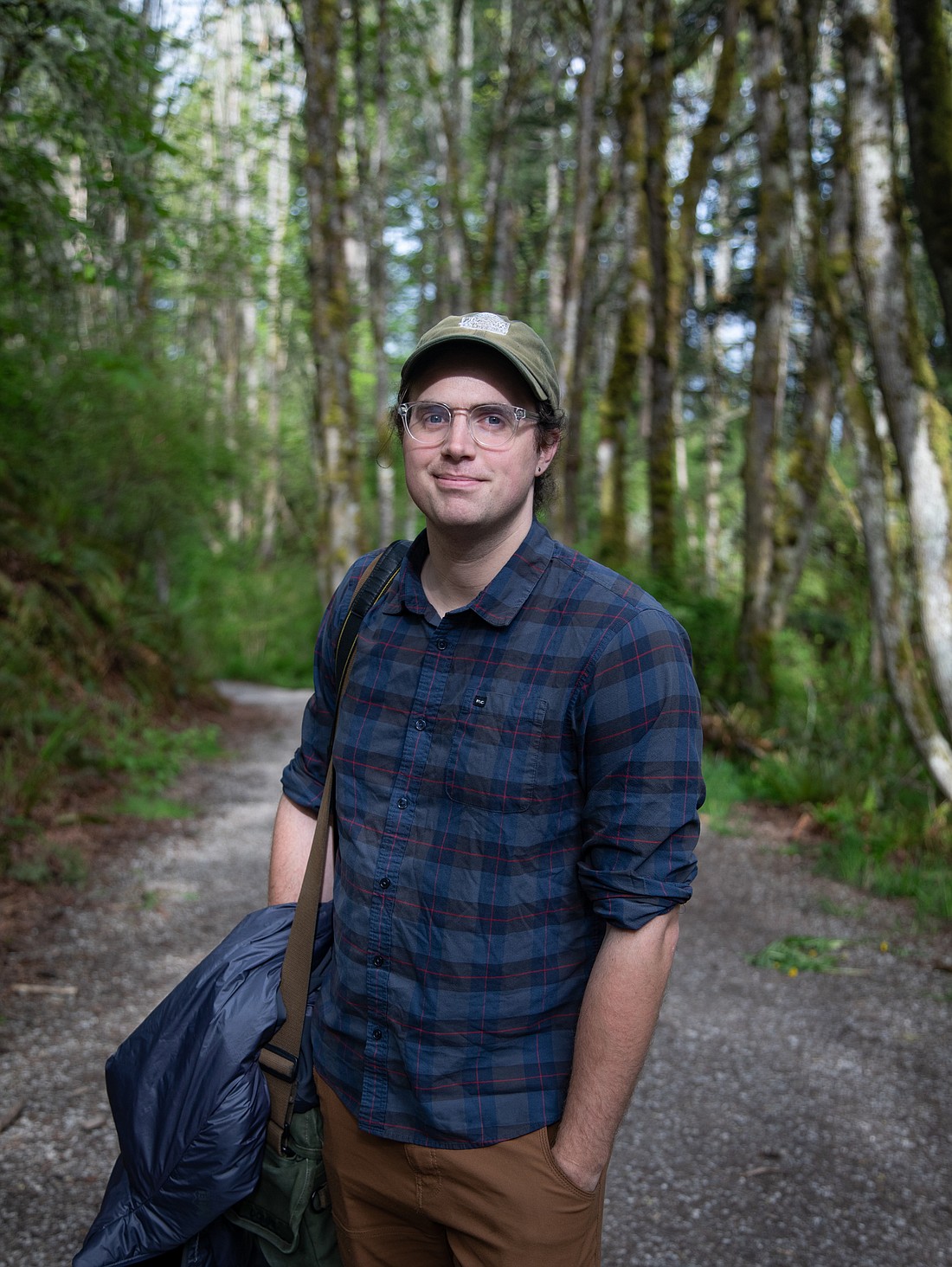 ---
---
Luke Hollister
Age: 27
City: Bellingham 
Lived here for: Just over a year
Originally from: Sultan, Snohomish County
Notable: Photographer for Western Washington University, film photographer, backpacker, climber, hobbyist music producer
How did you end up in Bellingham?
I was in photojournalism for a while, and I had a degree in journalism. I didn't want to be in that industry anymore; it was really hard for me. I had always lived in places that my job took me, and I wanted to live somewhere that I wanted to live. I thought I might be able to find a home for myself in Bellingham. That was kind of part of the reason I moved down here, because I was looking to feel welcome. I also like mountains and trees.
What do you like about living in Bellingham?
I've been able to find community in the Bellingham mountaineers. In the recreation community, I've been learning how to climb and people around town — my neighbors essentially — have been teaching me how to climb. I like to focus on getting outside, and I like how I've just felt very welcomed in Bellingham [in a] kind of calm sort of way.
Why did you decide to pursue a career in photography? 
I'm a very creative person, and I express myself with visuals and pictures better than words. So that's one of the things that has brought me in[to] photography. I feel like certain people are better at different things, and if I can bring my best part of myself into the world and share it, I can benefit other people as an artist.
What do you like about being Western's photographer? 
I like all the different people that I meet all the time, from students on the other side of the United States or the world, to all the interesting faculty and research that I get to see and hear about and take photos of. That's a lot of fun. I never know what I'm getting myself into at work, and I enjoy that.
What are your goals? 
My main goal is creating more art with my film camera. I brought my camera because you never know when there's a good photo around you. I want to get further out into nature around here and just see things I've never seen before and share that with others. It's kind of my really vague life goal.
What is an ideal day off for you?
Right now my ideal day off is to go climbing somewhere or go backpacking somewhere. Maybe go hiking up by Artist Point. Or, anything that involves extensive strenuous activities very high up in the woods is my ideal day off — with my camera. 
"Faces in the Crowd" is published weekly in print on Wednesdays and online Fridays. Have a suggestion for a "Faces in the Crowd" subject? Email us at newstips@cascadiadaily.com.