Law & Justice
9 sit in Whatcom County Jail without lawyers
'A violation of their rights,' public defender says
May 12, 2023 at 2:48 p.m.
|
Updated May 12, 2023 at 3:13 p.m.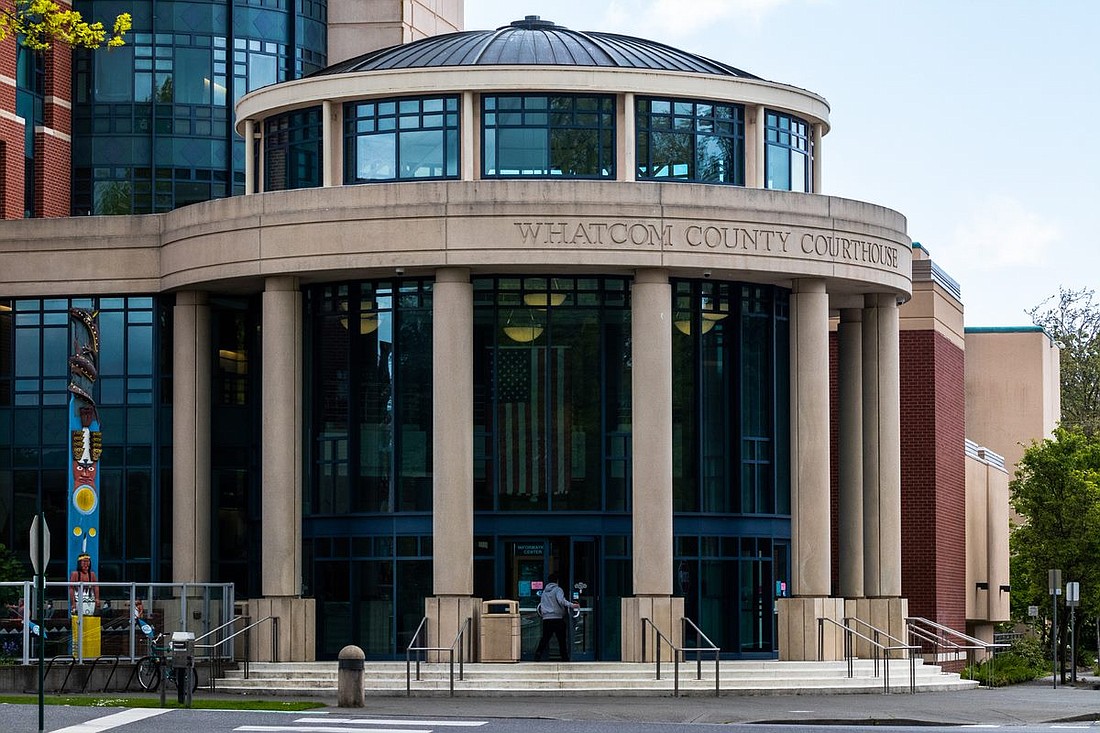 ---
---
Dozens of criminal cases in Whatcom County are in limbo because defendants don't have lawyers. Among them are nine inmates in the county jail.
A "perfect storm" of circumstances has led these defendants to run out of options, said Starck Follis, the director of the Whatcom County Public Defender's Office.
Firstly, they can't afford their own attorneys. They qualify for a public defender, but that office isn't allowed to take them on due to conflicts of interest. The next step is to turn to the Office of Assigned Counsel, which tries to find a private attorney who can take the case. The county typically pays assigned counsel a flat fee.
In 43 active cases cited by the Public Defender's Office, the Office of Assigned Counsel hadn't been able to find an attorney for the defendant. 
"It's a huge issue, and it's an issue we've had for a while," said Dave Reynolds, the director of Superior Court administration, who runs the Office of Assigned Counsel. "It's just getting worse."
The 43 unrepresented defendants as of May 12 include 26 charged with misdemeanors, whose cases are in District Court; 12 felony cases in Superior Court; and five juveniles, Follis said. 
The county's top public defender said the situation is especially egregious for the defendants who are behind bars.
"I think, frankly, it's a violation of their rights to be sitting in jail and be unrepresented," Follis said. "To me, speaking as a public defender, the immediate solution for those [nine] is to release them from custody and not have them in the position where they're in jail without an attorney."
Few options
The public defender's office exists to take indigent clients in criminal cases, but the office must turn an individual away if it has a conflict of interest — in other words, if taking on that client could negatively impact another client's case. Public defenders might already represent a potential client's alleged victim in an unrelated case, or perhaps represent another individual charged in the same crime.
Recent rule changes have broadened the definition of conflict of interest as it applies to public defenders, so they have been turning away more clients in recent years, Follis said.
Those clients land at the Office of Assigned Council, which draws from a pool of private attorneys who have agreed to represent indigent defenders in lieu of a public defender. 
Those private attorneys have been getting harder to find. Some have stopped taking court-appointed cases, Follis said, while others are at their court-mandated limit on the number of cases they can take.
Whatcom County's Office of Assigned Counsel has broadened its reach, tapping lawyers in San Juan, Island, Skagit and Snohomish counties, Reynolds said. He even pulled an attorney from Tacoma to take on a case. 
"There's more cases than we have attorneys for," he said.
Seeking solutions
Defendants without attorneys are in an ironic position: Being locked up could be a violation of their rights, but they would need an attorney to file a motion asserting this violation and stating their case.
"Who's going to raise that motion and make that argument on their behalf?" Follis said.
"Someone —  the prosecutor or the bench — could have their cases dismissed or have them released from custody until such time as a lawyer could be found and appointed for them," he added.
Presiding Superior Court Judge Lee Grochmal said she couldn't release a defendant from jail unless an attorney brought a motion to that effect — underscoring the ironic predicament of the nine individuals currently in jail who don't have attorneys. 
Grochmal added that she couldn't say much about the problem of defendants without lawyers because a state Supreme Court rule from earlier this year bars judges from getting involved in decisions about public defense.
"We are no longer in the business of finding attorneys, but we are concerned about the lack of attorneys," she said.
County Prosecutor Eric Richey said on May 12 he was advised of the problem of unrepresented defendants only the day before, and he didn't know the best course to take with the nine who were incarcerated. 
"We could dismiss the charges, but I don't think the community would be happy about that," Richey said. "I haven't looked at the individuals and don't know the charges … I don't know if these people are appropriate to be released in the community or not."
As for longer-term solutions, Follis suggested raising the fee paid to assigned counsel — something Reynolds said his office tried in March, with no corresponding increase in interest from lawyers in private practice.
The Office of Assigned Counsel may take the unusual step of hiring an in-house attorney to handle some of the case backlog, Reynolds said.
"We're trying to be as creative as possible," he said. "We're just doing our best to take care of this issue."
This story was updated at 3:13 p.m. Friday, May 12 to include comments from presiding Superior Court Judge Lee Grochmal.