Community
Students form donation chain to Bellingham Food Bank
Between 15-20% of residents visit food bank each week
May 11, 2023 at 4:02 p.m.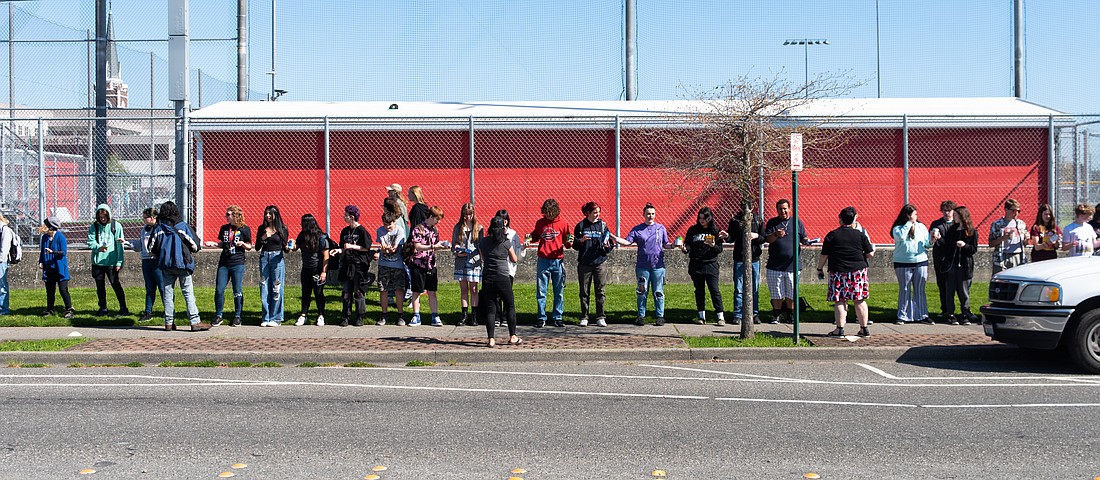 ---
---
From the doors of Bellingham High School to the Bellingham Food Bank, hundreds of students created a chain, passing food donations from student to student Thursday, May 11.
Over the last four weeks, students have collected 1,677 pounds of food for donation, said Stephanie Sisson, outreach coordinator for the food bank. 
The Bellingham Food Bank heavily relies on financial and physical donations to feed people around Whatcom County. Between 15% and 20% of residents visit the food bank each week. 
On Saturday, May 13, local letter carriers with the United States Post Office will hit the streets to collect donations for the annual Stamp Out Hunger drive. This year, instead of a food drive, they will be taking financial donations to support the food bank. 
They expect to raise more than $120,000 and are providing Stamp Out Hunger envelopes to more than 60,000 Bellingham residents for donations. Place your completed donation in your mailbox on Saturday, May 13.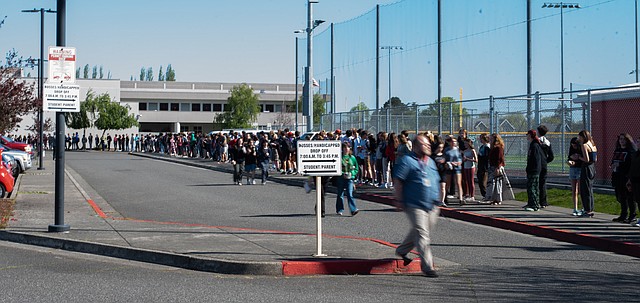 Students line up along Bellingham High School's parking lot before the food train begins. (Finn Wendt/Cascadia Daily News)