Government
Food banks get nearly $1.6M in city, county funding
Money in response to unprecedented demand in Whatcom County
May 11, 2023 at 4:52 p.m.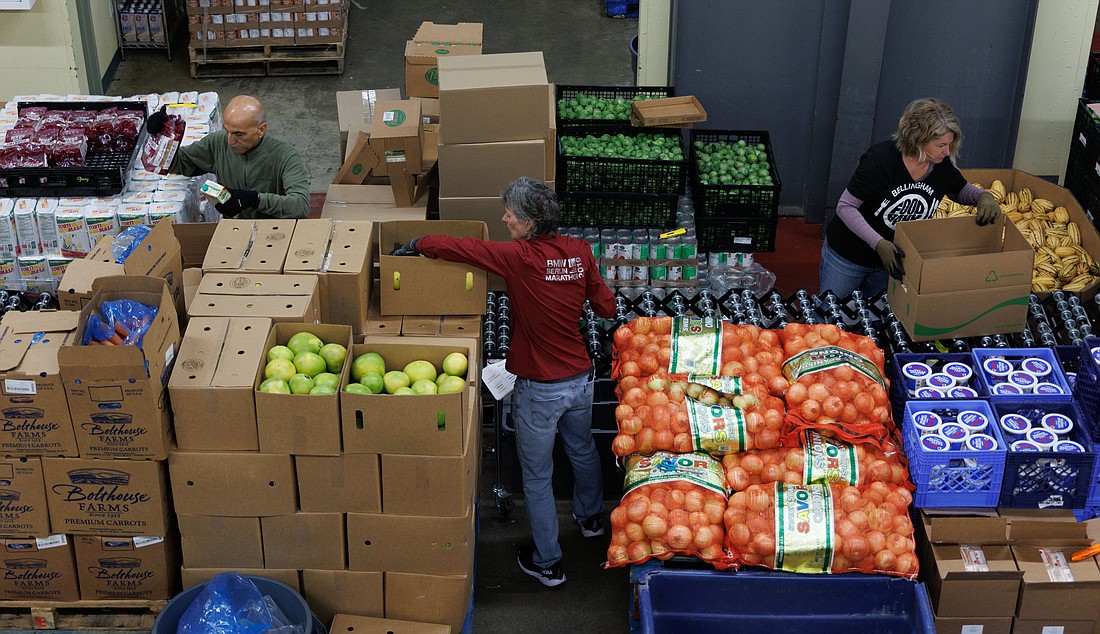 ---
---
Bellingham and Whatcom County food banks, struggling to meet soaring demand, will receive more than $1.5 million in COVID-19 relief funds from local governments.
The Whatcom County Council voted unanimously on May 9 to award $1 million available from the American Rescue Plan Act to the Whatcom County Food Bank Network, including facilities in Lynden, Ferndale, Blaine, Nooksack, Lummi Nation and Bellingham, and the Foothills Food Bank.  
The money will be used to purchase food, according to an April 13 letter from the food bank network to the county council. The money follows a $500,000 ARPA disbursement the county council approved in late 2022. 
Bellingham Food Bank Executive Director Mike Cohen made a pitch for the additional funds at a March 21 county council meeting. He told the council the food bank was "desperately falling short" in what it could provide to recipients.  
Recent demand at the Bellingham Food Bank has been unprecedented, Cohen said. Before March, visits increased from 40,000 per month in January 2022 to nearly 90,000. 
"Sadly, and not surprisingly, we did see an additional significant increase in visits March 2023, as the pandemic SNAP benefits ended," the April 13 letter said, referring to the state's Supplemental Nutrition Assistance Program, colloquially referred to as food stamps.
The food bank network's letter requested $2 million total from the county council through 2024. Council so far has committed half that amount.
"It would be my intent, as we start thinking about the supplemental (2024) budget process, that we consider ways to include additional funding for the food banks as part of our regular and ongoing operating expenses," council member Kaylee Galloway said at a May 9 council meeting.
Council has approved $138,000 annually for county food banks since 2015, Deputy County Executive Tyler Schroeder said.
Meanwhile, the Bellingham City Council included $576,000 for "additional food security" as a line item in a resolution approved May 8 on the city's Consolidated Plan for affordable housing. City of Bellingham Communications Director Janice Keller confirmed in an email that the funding, from ARPA, will go to the Bellingham Food Bank.