Business Matters
Whatcom County population rises after pandemic decline
College counties bounce back in 2022 census estimates
May 10, 2023 at 4:50 a.m.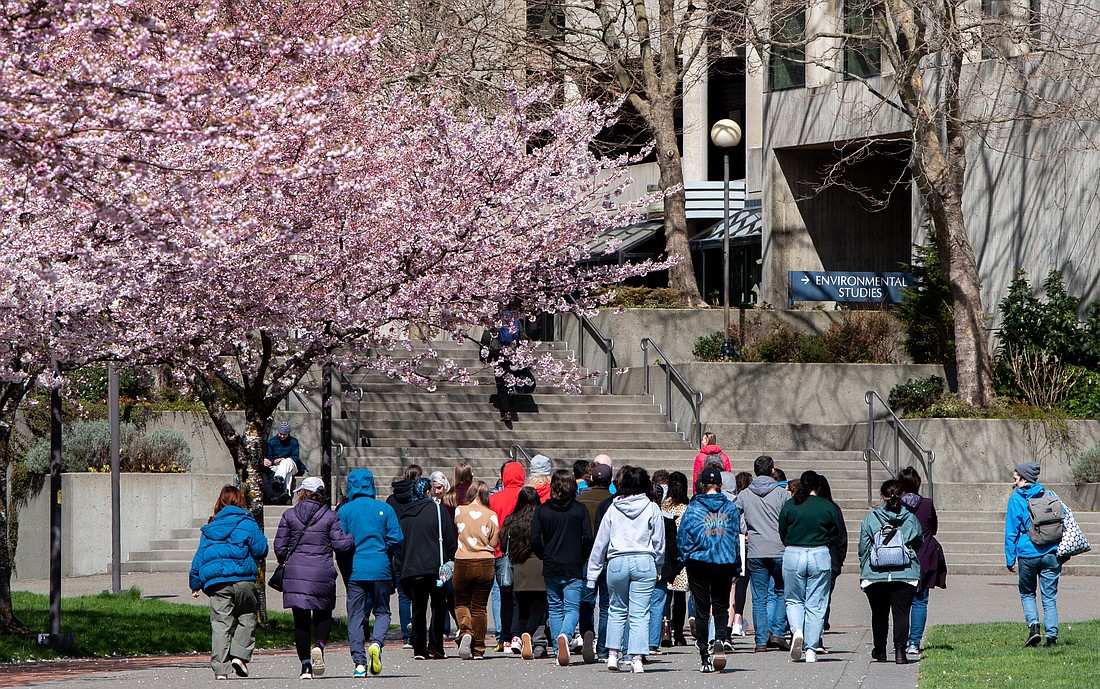 ---
---
Whitman rules. New estimates from the U.S. Census Bureau find that Whatcom and Skagit counties are again growing as the pandemic's effects wane. But nothing like Whitman County.
The data, in the form of population total comparisons from 2020 to 2022, shows that Whatcom County bounced back from a slight decline between 2020 and 2021 to tally 230,677 people in 2022 — up a reported 1.7% since 2021. That compares with 2020's 227,430 and 2021's depressed 226,718. 
Skagit County showed gradual increases across all three years, from a 2020 start of 129,884 to a 2022 total of 131,179, increasing 0.2% since 2021. 
But the seat of Western Washington University could not compete with Washington State University's home. Whitman County, the Census Bureau said, saw its population drop by 9.6% between 2020 and 2021 only to come roaring back by 10.1% in 2022, "the most of any county above 20,000 in population." To be clear, that's the most of any county nationally, not just in Washington state. 
Of course, percentages are relative. In absolute numbers, Whitman County is small when put alongside Whatcom and Skagit, with a 2022 population of 47,619 per the Census Bureau. 
"Whitman County's change is just one example of the many college counties that saw a rebound in the last year after a lull during the COVID-19 pandemic," noted the Bureau's analysis. Whatcom County, too, fits into that college county category.
Overall, it represents what the Census Bureau said is a return to pre-pandemic patterns of county population growth and decline.
Innovative Bellingham
A Bellingham business owner is one of five being honored globally by Enterprising Women magazine. Britt Reber, founder and CEO of digital marketing firm Growing Your Traffic, was named a finalist for the publication's new Innovator of the Year Award. 
The award, which recognizes women entrepreneurs under the age of 30, is being presented at Enterprising Women's annual conference May 21–23 in Clearwater, Florida. The other honorees run businesses ranging from plant-based seafoods to green cleaning solutions and are based in North Carolina, Louisiana and New York City. 
Reber, 28, was chosen in part for her five-year goal "to be able to invest profits to help other start-ups and small businesses in underserved communities," according to the competition website.
"Our company has already donated marketing services to local artists and musicians," Reber said, "and we have immediate plans to donate marketing services to nonprofit organizations in the near future." She said Growing Your Traffic was founded in 2022 and has a team of nine contract workers plus Reber herself.
Retail in demand
Bellingham's retail vacancy rate continues to drop. A report covering the first quarter of 2023 from Pacific Continental Realty in Bellingham logged a 0.1% decrease in vacancies, the third consecutive quarter of declines.
"Both the retail asking rate and the vacancy rate at the end of the first quarter were the best in Bellingham in the last two years," said Ryan A. Martin, co-owner and broker of Pacific Continental in the report announcement. "The asking rate increased from $19.36 per square foot to $19.86 in that period and the vacancy rate has fallen from 3.6% to 2.7%."
Martin credited more "activity-based" retail tenants for the boom in demand, including at Bellis Fair mall with community wrestling and children's play and party spaces.
The report said the industrial space market in Bellingham also continued to tighten in Q1 with the vacancy rate falling from 1.2% to 1% from Q4 2022. 
The weakest commercial property sector, according to Martin, remained office space with a 5% vacancy rate in the first quarter, up from 4.9% in the fourth quarter of last year and from 3.6% in the second quarter of 2022. Blame, or credit, impact from the continued work-from-home movement and fears of a slower economy ahead.
Q1 home sales slow
File this under interesting home real estate data for the calendar quarter that ended March 31. While median home sale prices in Whatcom County are not falling appreciably, the number of homes that are selling is down. 
Peter Ahn of The Muljat Group in Bellingham said homes sold declined 29.5% from the first quarter a year ago to a total of 423 this year. At the same time, average time on market for homes in Q1 increased; in Bellingham, it went from 16 days during the same period in 2022 to 48 days in 2023. Countywide, days on market rose to 62.
Ahn, in his report based on Northwest Multiple Listing Service data, cited higher interest rates as the reason.
Data provided for Skagit County by Brown McMillen Real Estate in Burlington showed a 28.8% year-to-year drop in homes sold to 269, and a days-on-market increase to 59 days in the first quarter.
Pretty, please
Downtown Bellingham Partnership has started taking applications for its annual matching grant program to prettify storefronts (think anything exterior and visible: paint, signs, planters). The program, funded by BECU, reimburses up to 50% of the cost of improvements to a max of $2,000 for up to three downtown properties. 
Deadline is May 24; details are at downtownbellingham.com/sig. 
Places & Things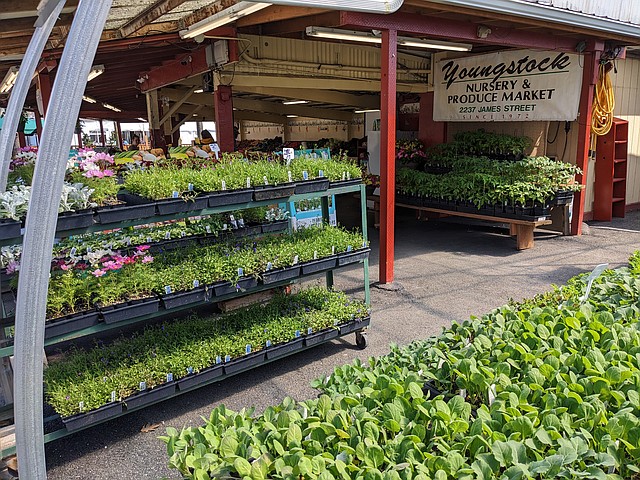 Youngstock's Nursery & Produce has reopened at 2237 James St. in Bellingham's Sunnyland neighborhood for an extended pop-up. The corner stand now features cut flowers, an expanded nursery and what it says is "basic" produce, and plans to be open through mid-July. 
The Sunnyland fixture had closed last June after its owners' retirement but promised to return seasonally and did open for Christmas trees late last year.
(For the latest Places & Things, check here throughout the week.)
Frank Catalano's column appears Wednesdays. Email: frankcatalano@cascadiadaily.com; Twitter @FrankCatalano.