Education
Western professor works to revitalize clam gardens
Hatch awarded Pew Fellowship in Marine Conservation
May 9, 2023 at 10:51 a.m.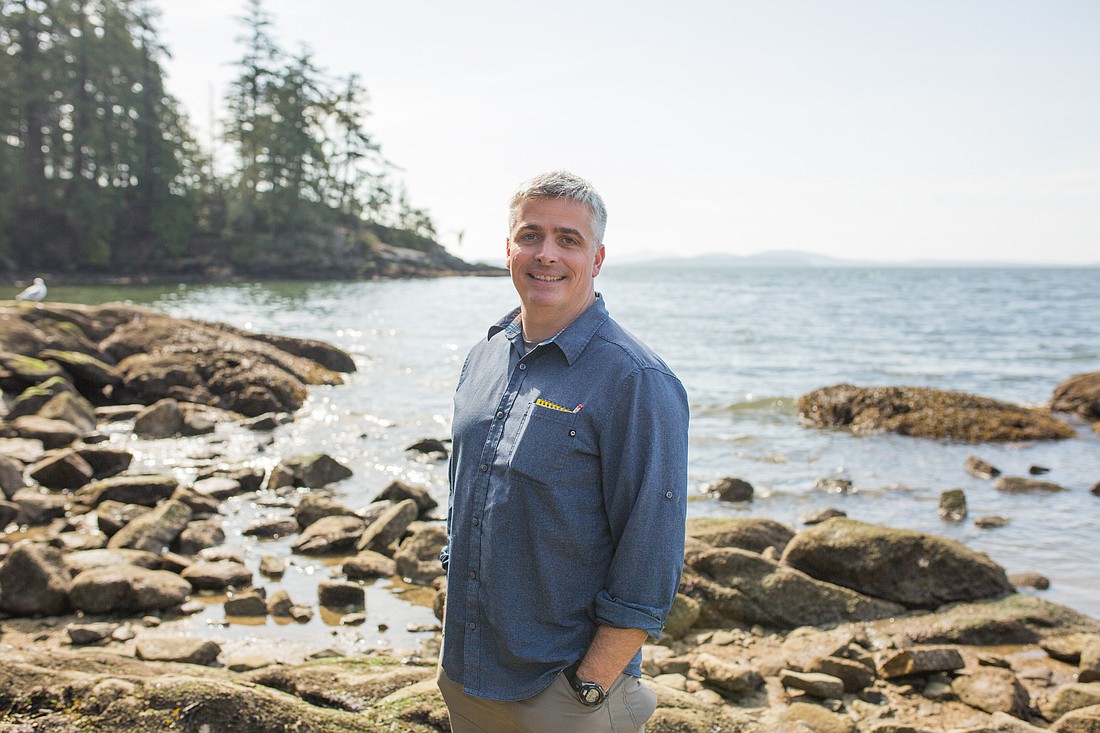 ---
---
For the better part of the last 20 years, Western Washington University environmental science professor Marco Hatch has had his hands in the muddy shores of the Pacific Northwest and Canada, digging for clams. 
Specifically, Hatch has dedicated his life's work to clam gardens and the cultural importance to the Indigenous people of the region. For centuries, they would place heavy rocks at the low tide line to build a short wall. The high tide would deposit sediment, creating the ideal habitat for clams to grow and thrive, and for other small marine species, like crabs and young fish, to find safe harbor. They managed and harvested the gardens, before colonization. 
Hatch, a member of the Samish Indian Nation, said the remnants of sea gardens can be found up and down the coast, from Washington to Alaska. 
"Still now in many spaces, Indigenous people are thought of as passive in the environment, that our roles in shaping terrestrial and marine systems were nonexistent, that we were simply enjoying the Eden-esque bounties," he said. "The more we listen to communities and the more we understand, we see all of these examples that environments were cared for."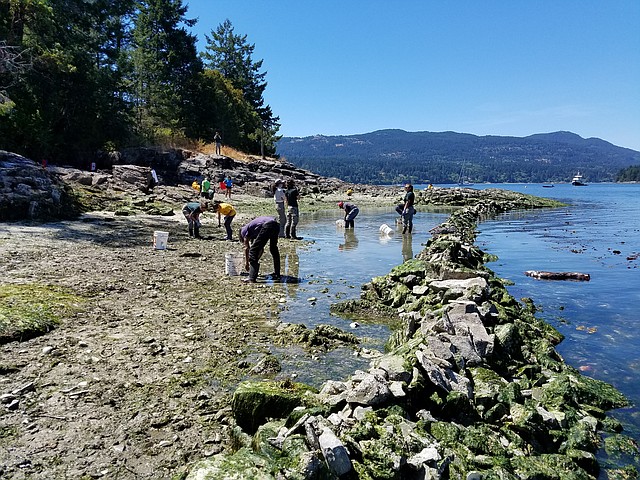 Clams grown in gardens are two to four times the size of other clams, Hatch said, and the gardens are 150% to 300% more productive than wild beaches, according to the Clam Garden Network.
Hatch has helped communities in Washington and British Columbia reinstitute bountiful sea gardens while working with the Clam Garden Network — a group of other tribal members, members of First Nations, Native Alaskans, ecologists, archaeologists and social scientists.
Recently, Hatch was one of six marine conservationists across the world awarded the prestigious and competitive Pew Fellowship in Marine Conservation.
"It's really a high honor and a big acknowledgment," Hatch said. "And, given that so many people I look up to are part of this network, it feels surreal to be included in that sample."
The fellowship comes with $150,000 over three years to continue research and support travel to communities along the coast, and to bring the sea garden leaders together and onboard new communities into the network, Hatch said.
After the three years are up, Hatch will continue to be a Pew fellow and work with other marine conservationists from around the world, swapping ideas and working together to improve waterways.
"They're looking for individuals that they can bring in to be part of this lifelong network to change the way that we do marine conservation," he said. "They're really looking for agents of change, as opposed to the traditional metrics like publishing and the academic credibility of your institution."
Hatch got his start in marine science in his early 20s. He joined an internship program through his tribe, which engaged him in culturally relevant environmental research. In the summers, he worked on the San Juan Islands doing archeological excavations and restoring native oysters.
"I really credit that program with helping me develop that lens of historic ecology and understand the role of Indigenous management and ecosystems — how we've shaped environments for thousands of years and how over the past few hundred years, with the loss of that management, our environments have drastically changed," Hatch said.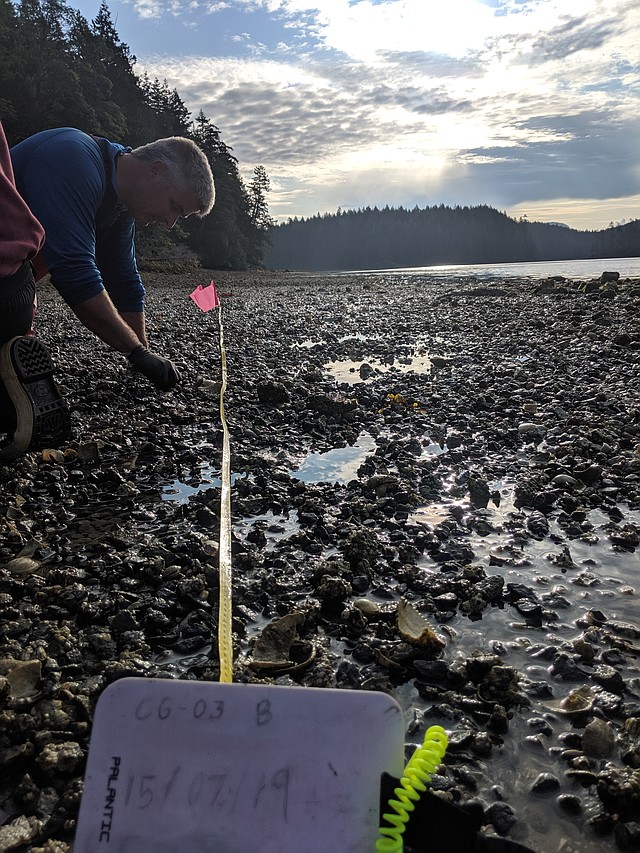 While a student at the University of Washington, he studied for a degree in aquatic and fishery sciences. After graduating in 2005, he went on to earn a doctorate in oceanography at the University of California San Diego. 
In 2012, he received a fellowship to come back to Washington to develop the Salish Sea Research Center at Northwest Indian College. While there, he said he began to combine his prior experience of using clams as environmental and ecological indicators with the Native practices of managing and maintaining beaches. In 2016, he moved to Western to continue the work and lead cohorts of undergraduate and graduate students in the Coastal Communities and Ecology Lab.
In his work, he said he used to only focus on the science of the clams until he put the clams in context as one part of a complex food system that went from mountain top to seafloor and learned how people moved and collected food. Now, he said his research is about the cultural pathways and reconnection of ancestral rites to the Indigenous people of the region.
"All of that important science [is] to understand the ecological mechanisms that are related to this traditional ecological knowledge, or this Indigenous knowledge, but it's really about communities up and down the coast undergoing cultural reconnection and revitalization," he said.