Parks & Rec
Outdoor classroom native plant garden opens in Fairhaven
Project one step in improvements to Hundred Acre Wood
May 5, 2023 at 11:37 a.m.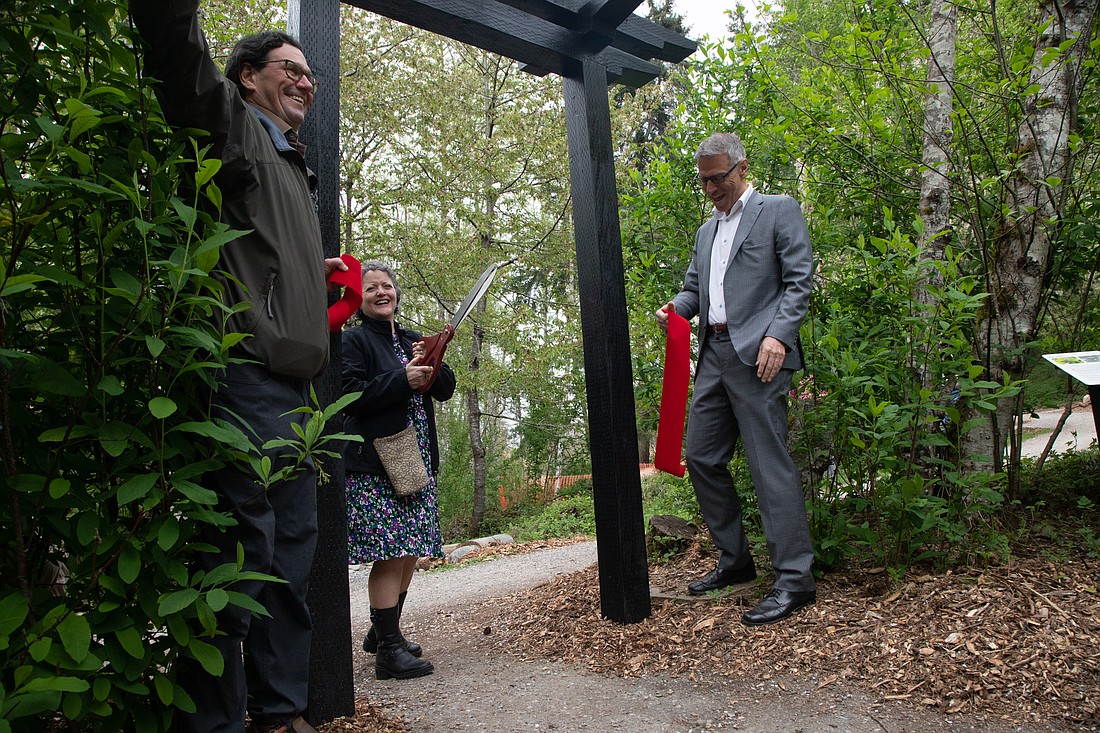 ---
---
Birdsong filled the air the evening of May 4 as community members congregated in a quiet corner of Fairhaven Park to celebrate the ribbon cutting of Recreation Northwest's outdoor classroom native plant garden. 
The ribbon cutting signifies one step in a partnership between Recreation Northwest and the City of Bellingham, focused on protecting and improving an 82-acre stretch of forest commonly referred to as the Hundred Acre Wood. 
"Recreation Northwest has just devoted so much attention to this one place that they've been able to really exemplify and manifest some improvements in a way that we never would have been able to do without their help," said Nicole Oliver, Bellingham Parks and Recreation Department director.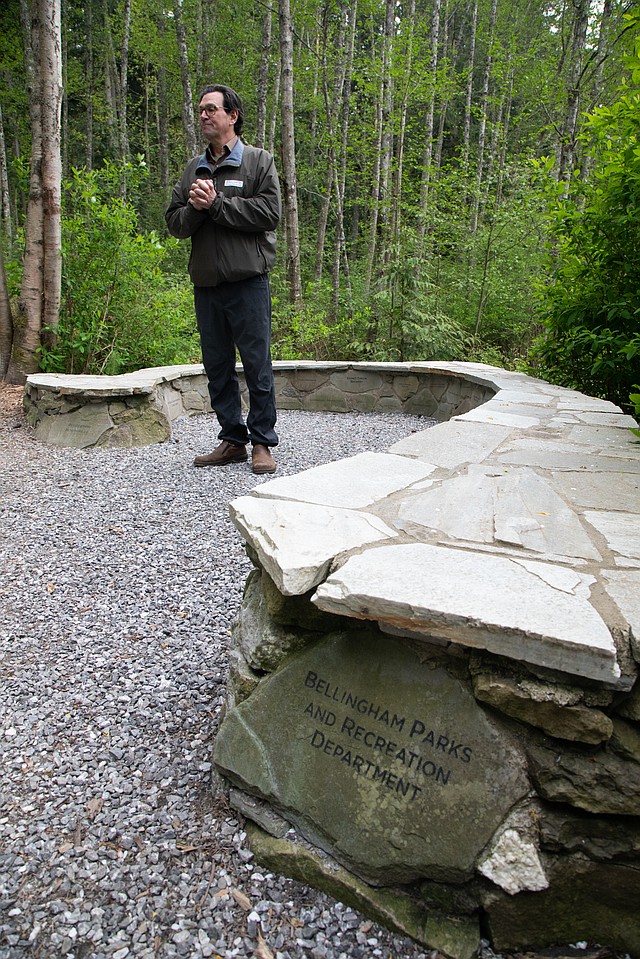 Not too long ago, the area where the native plant garden grows was filled with brambles of invasive blackberries, Recreation Northwest Executive Director Todd Elsworth said. Now, it flourishes with young western sword ferns, snowberries and western red cedars.  
The garden ties into Recreation Northwest's third phase of park improvements.  
In 2015, the nonprofit completed the ADA-accessible 18th Street Trail, connecting Fairhaven Park with the neighborhood. In 2017, it created a 400-foot gravel path and 40-foot boardwalk to help protect wetland habitat. Most recently, it's focused its efforts on creating an outdoor educational space, including the native plant garden, benches and an anticipated amphitheater and pavilion. 
The work also connects to the city's master plan for the Hundred Acre Wood, approved by Bellingham City Council in September 2022. Phase one of the master plan, a $650,000 project funded by the Greenways levy, will be implemented this year and into the following year.  
"The master planning process was very robust, and one of the core fundamental principles was to protect and restore the Hundred Acre Wood," Oliver said, adding that the city plans to focus on reducing the number of trails and their impact on wetlands, improving hydrology and wayfinding, and creating opportunities for education.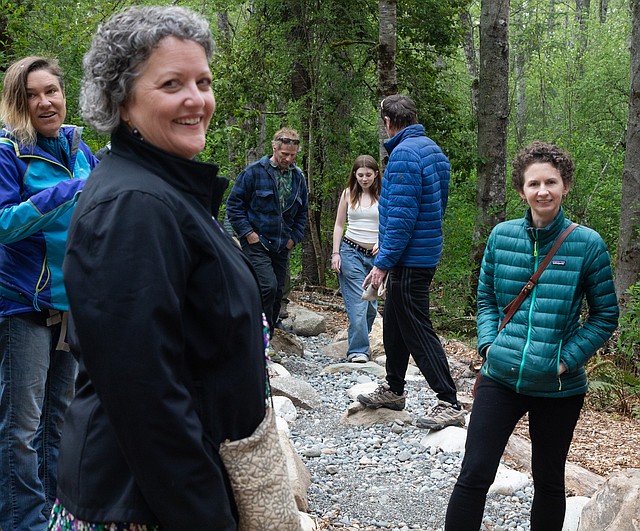 The Hundred Acre Wood is currently protected in perpetuity by a conservation easement, Oliver said, currently held by the Chuckanut Community Forest Park District, a tax district created in 2013 to pay off the cost of the property over 10 years. The city has negotiated amendments to the easement with the park district, Oliver said. Next, the district must approve the amended easement and transfer it to a new party. 
As the city and Recreation Northwest envision the future of the forest, Elsworth said events like the ribbon cutting remind him of the importance of their collaboration. 
"It just demonstrates a milestone, celebrating the work that our public/private partnership with Bellingham Parks has [achieved], and a way to show the success that we can have working together," he said.