Places & Things
Places & Things: May 2023
Hammerhead gets flagship store, Kona Bike Shop to close
May 4, 2023 at 11:00 a.m.
|
Updated May 25, 2023 at 8:36 a.m.
---
---
Places & Things is updated regularly throughout the month with new business openings, closings and changes.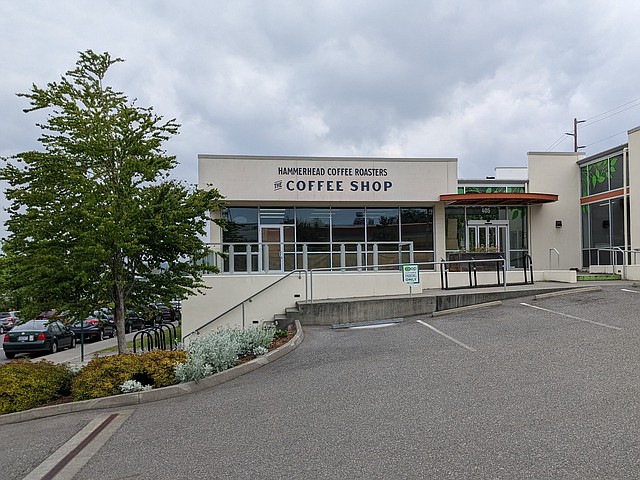 The Coffee Shop by Hammerhead Coffee Roasters plans to open "the second week of June" at 405 E. Holly St., across from the Community Food Co-op's downtown Bellingham store. Hammerhead's Meredith O'Malley said when the Co-op wanted to fill its old cafe space, "We jumped at the opportunity to finally open a Hammerhead flagship store front." O'Malley said the Hammerhead cafe will serve breakfast and lunch, and highlights will include "our make your own coffee blend area and our beautiful full-sun patio right off of Holly Street."
Kona Bike Shop is closing. The bike company said the last day of business for the retail store at 1622 N. State St. in Bellingham is Saturday, June 3. Kona Bike will continue as a bike manufacturer "with our global headquarters just down the road in Ferndale and close to 35 staff members in Whatcom County," according to a company representative. Kona's retail store was in the Sunnyland neighborhood for eight years.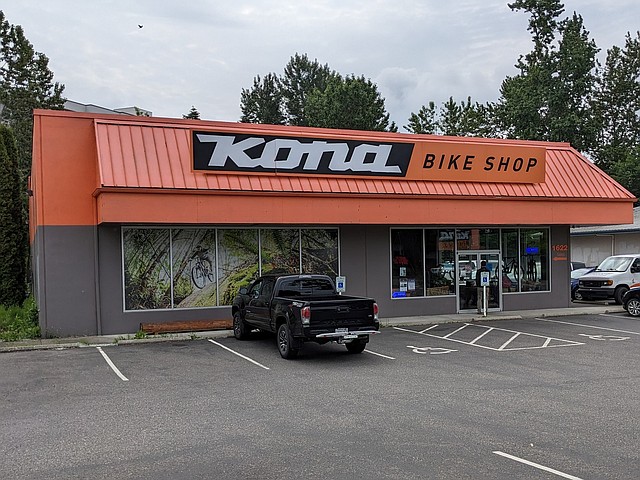 Downtown Bellingham's Redlight Kitchen and Bar is moving from 1017 N. State St. to a new address. In a Facebook post on May 24, the restaurant said "this week will be the last in our State Street location, and shortly after, we'll be opening the doors of a brand new Redlight that we've spent the last seven months building across town." The new spot, according to the state's March notification for Redlight's liquor license, will be at 109 Grand Ave. downtown near Pickford Film Center.
Funky's Hot Sauce Factory has acquired Trilby's Kitchen. The Bellingham-based hot sauce maker purchased the barbeque sauce, dry rub and dip mix company with operations in Ferndale. Funky's owner Matthew Mini has "no plans to change any recipes but, the brand will be getting some updating to its labels and marketing. We will likely add several more sauces in the next year or two." The sale is expected to close in June.
Signs by Tomorrow has acquired Laserpoint Awards and Promotions. The Bellingham franchise of Signs by Tomorrow, at 4655 Guide Meridian, announced the purchase will allow it to expand into promotional products. Owner Krys Bennett of Signs by Tomorrow said in a statement that the founders of Bellingham-based Laserpoint are retiring after 26 years in business.
First announced in March, Rock & Roll Sushi opened in Bellis Fair mall in Bellingham on May 16. A social media post from the food court eatery lists its hours at 11 a.m. to 7 p.m. Monday through Thursday, 11 a.m. to 8 p.m. Friday and Saturday and noon to 6 p.m. on Sunday.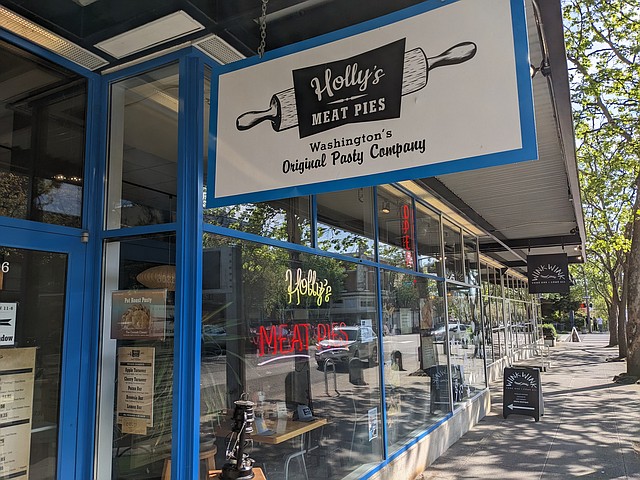 Holly's Meat Pies is moving to 4073 Hannegan Road in Bellingham's Hannegan Square on June 1. The savory hand pie, or "pasty," company closed its downtown Bellingham walk-up location at 1306 Commercial St. on May 21. The new spot will initially have frozen-only sales but owner Holly Bevan-Bumford plans to add hot pies in July. Hours at Hannegan Square will be Thursday through Sunday, 11 a.m. to 6 p.m.
Feline Purfection, "a feline exclusive grooming and spa salon for your cat," opened May 22 at 115 W. Chestnut St. in downtown Bellingham. Owner Melody Pizano lists credentials as both a Certified Pet Esthetician and member of the National Cat Groomer Institute. Services include nail trims, baths, lion cuts and flea treatment.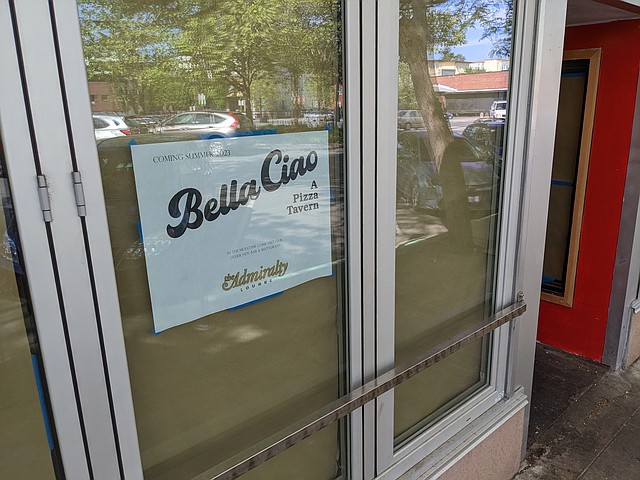 Nacho Problems and Bella Ciao Pizza Tavern plan to open in downtown Bellingham in July. The two restaurants at 1425 and 1427 Railroad Ave. share the same owners with recently opened The Admiralty Lounge at 100 N. Commercial St. They described Nacho Problems as a "21+ bar with a focus on games, eclectic nachos, agave spirits and draught cocktails"; Bella Ciao will be "all ages until 9 p.m." serving "Tavern Style pizza, beer, cocktails and fountain drinks with TVs for all the local sports teams."
Beach Cat Prints has opened a retail storefront and gift shop in Birch Bay. The grand opening was May 12 at 4823 Alderson Road, unit 104. Store staff said they "have a line of Birch Bay tees, hats, tumblers" as well as a macrame commission artist and a pyrography artist. Current hours are Monday through Thursday, 9 a.m. to 4 p.m., but the store said they may extend them over the summer.
Molka Xete Mexican Kitchen has reopened on Whidbey Island after a three-year hiatus. The restaurant now is at 4 Front St. in Coupeville; an earlier iteration opened in 2018 in Greenbank and closed early in the COVID-19 pandemic, the Whidbey News-Times reported. The restaurant is open every day except Thursday, 7 a.m. to 3 p.m., and for dinner 5-8 p.m. Fridays through Sundays only.
Taqueria Colima opened May 12 at 633 E. Fairhaven Ave. in Burlington, "continuing the legacy of the Tacos Colima Taco Truck" according to its website. The menu features tacos, tortas, burritos and other items. The restaurant is open Tuesday through Sunday starting at 11 a.m. and, in a Facebook chat, a representative said the food is "all homemade and authentic." 
Fringe Boutique has relocated to 201 W. Holly St. in downtown Bellingham, at the corner of Holly and Commercial. The clothing, shoes and accessories shop shifted from 1147 N. State St. in early May. The retailer also announced that it has an event space for rent at the new address, "to be used by creatives to host pop-ups and teach workshops."
Övn Wood Fired Pizza has opened its food truck at ROAM Coffee + Beer. An Övn representative said the truck will operate at ROAM's outdoor beer garden every Friday through Sept. 1. Hours on those Fridays are 3-8 p.m. at 1205 Washington St. in Bellingham. Övn said Wednesdays and Saturdays, its mobile wood-fired pizza oven sits at the Portal Container Village on Bellingham's waterfront.
Chicago Joe's plans to open in Lynden at 8082 Guide Meridian Road, suite 103 in June. The "Chicago-style quick serve restaurant" will feature Chicago-style hot dogs, Italian beef sandwiches and "the original Underground Burger."
McDonald's is open in Blaine for those needing a Big Mac to fuel crossing the border. The Northern Light reported that the location at 747 Grant Ave., near H Street and the Pacific Highway border crossing, opened May 10. The fast food spot is where the former Blaine Municipal Airport used to be.
Station 49 in Birch Bay announced on Facebook that it's open for the 2023 season. Featuring "go karts, mini golf, train and saloon" on weekends as well as live music, the amusement center is located at 4620 Birch Bay Lynden Road. Hours are Saturdays 11 a.m. to 7 p.m. and Sundays 11 a.m. to 6 p.m.
Big Stick BBQ has opened at Stemma Brewing. The barbeque restaurant popped open the counter on its new truck May 6 at the brewery's 2039 Moore St. address in Bellingham's Roosevelt neighborhood. Posted hours are 11 a.m. to 7 p.m. Tuesday through Saturday and 12 to 5:30 p.m. Sunday.
Bellingham Makerspace has expanded its Bellis Fair mall hours after an earlier contraction. In its newsletter, the nonprofit said it's adding weekday hours of 1 to 7 p.m., Wednesday through Friday, to the schedule effective the first week of May. Public hours had been cut back to weekends only in February following reported financial challenges.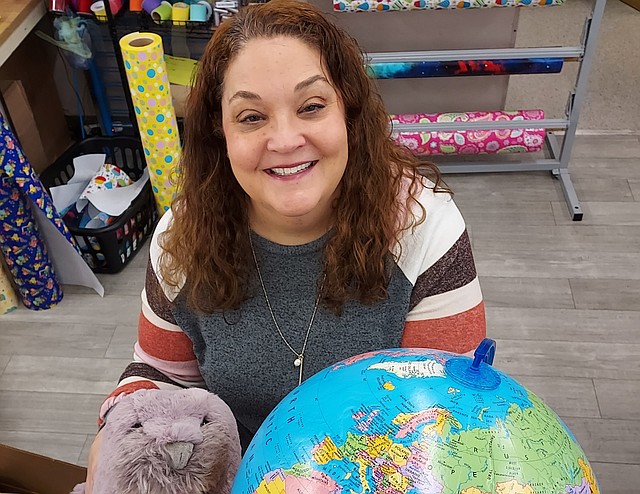 Launching Success is moving to the edge of downtown Bellingham. The educational toys and materials store plans to relocate to the former Perch & Play spot at 1707 N. State St. in Sunnyland on Tuesday, May 30; it'll remain at 133 Prince Ave. in the Meridian neighborhood until May 26. In an announcement, the store said a grand reopening and 20th anniversary celebration is set for June 24.
Goldcrest Creamery has opened in Bellingham. The business features fresh raw milk in half and full gallons from its family-owned farm east of Ferndale at 5643 Aldrich Road, open daily 7 a.m. to 7 p.m. The creamery said the milk comes from 65 jersey cows which are milked twice daily and "enjoy fresh pasture spring-fall."
Structures Brewing has reopened its taproom at 1420 N. State St. in downtown Bellingham. It had temporarily closed for a "light remodel" in March at roughly the same time as Structures opened its new brewery and restaurant at 601 W. Holly St. in Bellingham's Old Town. Structures also posted on Instagram that it opened its back bar space at the end of April at the Old Town location, a "dynamic outdoor covered area" with a "beautiful patio that sits trackside."
The Heliotrope in Glacier will close permanently as of Monday, May 8. The restaurant at 9990 Mt. Baker Highway said on its website that "it has been a fantastic journey" but also "a very difficult one." Crediting support by both staff and family for making it work, the owner wrote, "I have worked harder than I have at any of my other jobs, and been rewarded proportionally by your continued patronage and compliments throughout the last 3 years."
Cascade Mall at 201 Cascade Mall Drive in Burlington has a new owner. Burlington Investment Properties, which last year bought the nearby Shops at Burlington and renamed it Burlington Plaza during renovations, purchased Cascade Mall last month. Skagit County property records show a taxable selling price of $18.5 million. The previous owner, Merlone Geier Partners, bought the mall in 2017 but closed the interior stores in June 2020 early in the pandemic. Burlington Investment Properties' Al Monjazeb said he expects to have a better idea of his plans for the mall this fall. What made the purchase attractive? "I believe that over time people will slowly come back to retail and find it enjoyable to see and visit with other human beings," Monjazeb said, "so we have to make sure that we will create a nice and fun environment for the patrons regardless of age."
Bellingham Whatcom County Tourism announced two executive-level hires: Katy Willis is the new director of destination sales, and Amber Vinup has been promoted to marketing director. Vinup has been with the tourism organization since 2009 in various marketing roles. The tourism nonprofit said Willis joins from Visit Seattle, where she worked for the past nine years.