Community
Donated Whatcom ambulance saves life of Lynnwood fire captain's father in Mexico
North Whatcom Fire, South County's Moi Castellon collaborated to send ambulance to Unión de Tula in 2020
May 4, 2023 at 5:05 a.m.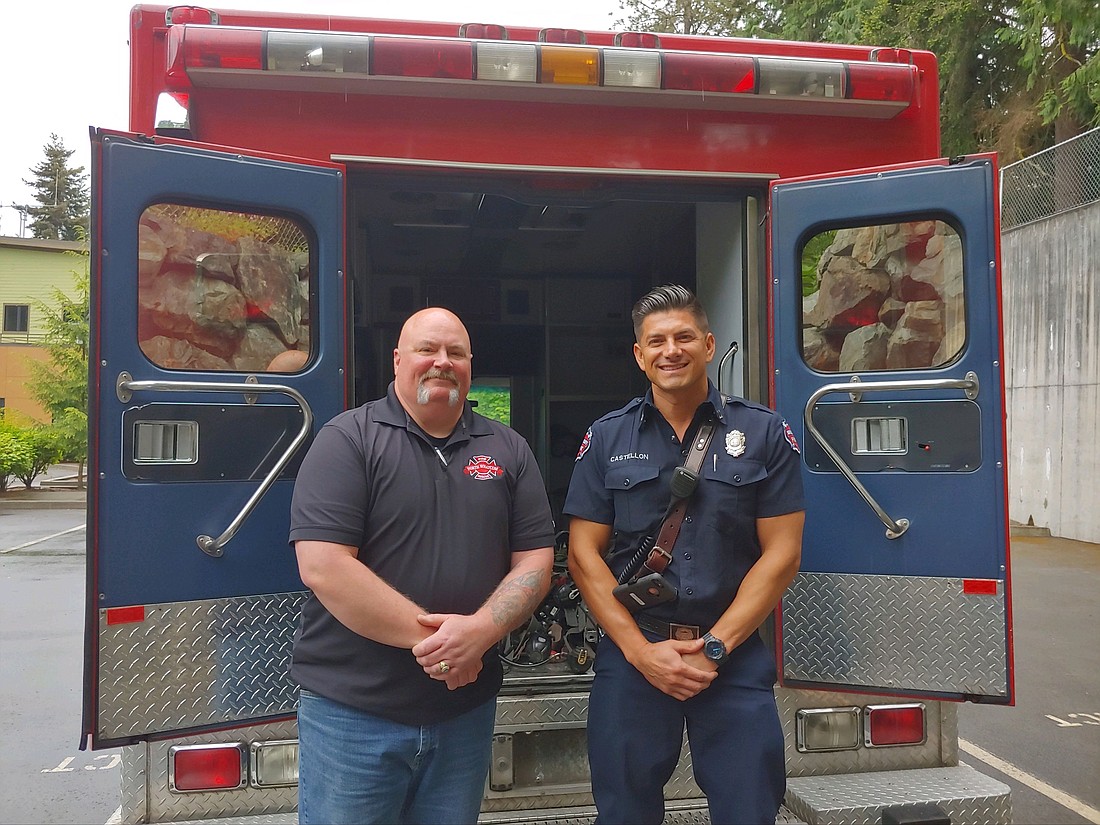 ---
---
In 2020, a retired North Whatcom Fire Department ambulance began helping save lives in an unexpected place — the town of Unión de Tula, Jalisco, Mexico, population: 13,113.  
Even more unexpected, was when that same ambulance served Lynnwood Fire Captain Moi Castellon's father during a life-threatening asthma attack three years later in the Mexican town.  
When it's time for an ambulance to be retired, it's most often taken to the auction chopping block and sold for a few grand. In some cases, though, it's donated.  
That's exactly what North Whatcom Fire Commissioner John Crawford did in 2020 when he realized he had an ambulance on his hands that had reached its shelf life — with almost 300,000 miles on its odometer. He called Castellon of South County Fire in Lynnwood.  
Castellon has worked with the Washington-based nonprofit Firefighters Crossing Borders for more than 15 years to transport supplies and provide training to jurisdictions throughout Mexico.  
Jurisdictions other than those in the largest cities in the southern country often don't have adequate funding to provide the same level of firefighting resources as in the states, Castellon said. 
"They're unfortunately very understaffed and under-resourced," he said. "It's sad because Mexico has the potential to be the greatest country in the world, they really do, but unfortunately the government doesn't prioritize the fire service in Mexico."  
He's worked with Firefighters Crossing Borders to help close that gap, and in 2019, also started his own nonprofit, Bomberos Unidos — which translates to "firefighters united" — to expand his impact even more.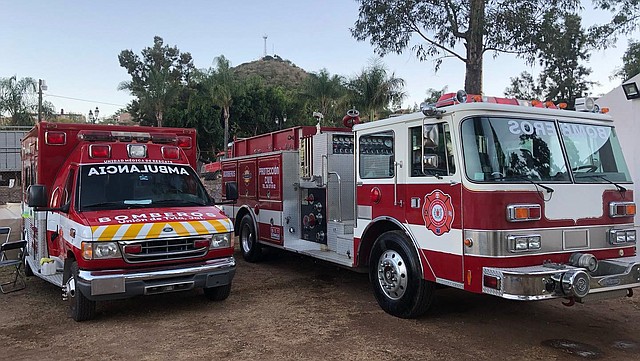 When Crawford asked Castellon if his nonprofit had a use for the ambulance, Castellon knew exactly where he planned to transport it: his parent's hometown, Unión de Tula, Jalisco.  
The ambulance arrived in the town in August 2020, with a donated fire engine following it just a few months later.  
Flash forward to 2023, and the ambulance has made an impact beyond what Castellon could have anticipated.  
In April, the donated ambulance responded to a call from Castellon's own father, Abraham Castellon, who experienced an asthma attack while visiting his hometown from San Diego.  
The ambulance transported him to the nearest hospital, 45 minutes away in the city of Autlán, where he received proper treatment.  
Castellon and Crawford also donated a retired fire engine to the city of Autlán, and when Castellon returned to the city in late April to visit his father in the hospital, he received an unexpectedly warm welcome from the city's firefighters. 
After hearing of Castellon's father's condition through social media, the firefighters of Autlán rose to the occasion — visiting Castellon and his family at the hospital, offering him a place to stay while he visited and going "above and beyond" to aid them in their time of need, Castellon said.  
"Both jurisdictions [in Autlán and Unión de Tula] were overwhelmed with joy that. for one, I was in town, and two, that they could show me the fire engine and ambulances that are in service because of us," Castellon said. 
Through Bomberos Unidos, Castellon has orchestrated the donation of multiple other fire engines and ambulances, too, all throughout Mexico — although his mission was forced to slow slightly during the pandemic.  
To have his own father be on the receiving end of one of the many ambulances he helped donate, though, has been an experience he could never have expected when he began doing this work years ago.  
"I'm just blown away that good deeds basically do a full circle, and it's pretty cool to be a part of that," Castellon said.