Ron Judd
Please elect my AI-created avatar as mayor of Bellingham
'An accessory-accessory dwelling unit on every block!'
May 3, 2023 at 5:05 a.m.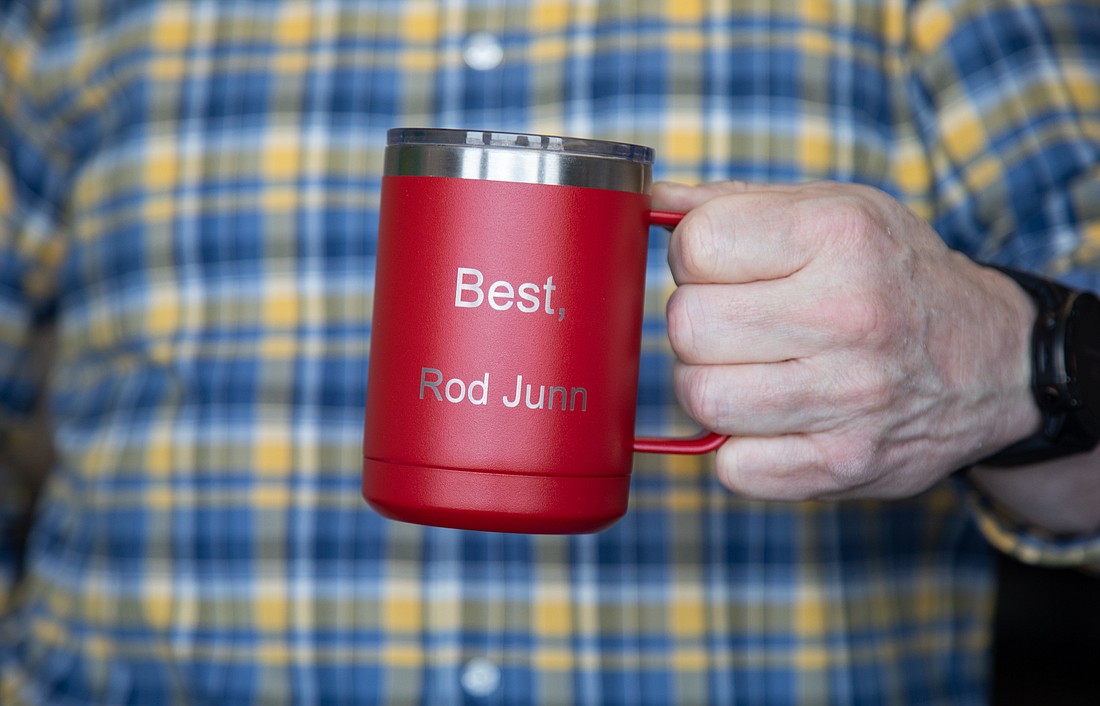 ---
---
To cut to the chase: I — or some form of me — am running. 
It's more by necessity than choice. The dizzying spate of announcements over the past two weeks, from people possessed by the urge to "do good" and step up to the highest office in Our Fair City, has activated some sort of primal, submerged-bureaucracy gene within.
Like countless other people who have felt the same compulsion while shouting loudly from the sidelines, the natural impulse is to blunder on out to the field and make a spectacle of myself. So here goes.
Disclaimer to upper management and other pickers of nit: Sure, sure, there are numerous "journalism ethics" canons that argue against journalists, particularly editors, actually holding public office. (Earlier in my career, I witnessed with great mirth the near-total, angst-induced collapse of my former employer, The Seattle Times, when smart-aleck provocateur columnist John Hinterberger announced his candidacy for election to a local sewer district, which was taken as no laughing matter by then-uptight management.)
But that was old-old-world thinking, and besides, once connected to the rather princely salary that comes with the keys to the bougie Mayoral Suite at alabaster-clad City Hall, I likely would be persuaded to hand this lesser gig off to someone else. (Not to say I'm being watched, but just typing those words prompted a small line to form outside the door to my tastefully lit office.)
So let us proceed. For purposes of campaigning, please note that I will establish a separate, artificial-reality-generated persona, Rod Junn, to handle daily affairs. Rod's campaign platform will include, but not be limited to, the following seven-plank, rickety dock platform: 
Catchy campaign slogan: "Applaud the Rod." "Got Your Atten-Junn?" "Bellingham: We're Rod-riffic!" "My (Sewage) Future's So Bright, I Gotta Wear Shades." (Apologies if that last one is already registered with the trademark office by the Committee to Reelect the Incumbent.)
Public Infrastructure Repurposing: Funn with Junn will solve the local housing crisis by using funds from a nose-ring excise tax to build vast seas of Tiny Homes on the most logical, currently wasted spaces in the city, namely: golf courses and rich-kid high school parking lots. (Seriously, how is it that in a city that allows 2,000-unit apartment complexes with no parking spots, public high schools apparently come with a two-Beemer-spaces-per-head mandate? Has anyone done a fly-over of the Alderwood Mall-sized parking expanse at Sehome — a public enterprise that has its own publicly financed mass-transit system?)
AADUs on every block: The entire concept of Accessory Dwelling Units built on the expansive estates of the nouveau riche in those dreaded dens of exclusionary inequity, aka neighborhoods, is so ... 2021, early-stage urbanist thinking. Junn For Mayor, a nimble organization staffed by a half-dozen, middle-aged political burnouts with fond memories of the Kennedy School, is already working on design plans, financing sources, and proposed cut/paste legislation to incentivize the construction of Accessory-to-Accessory Dwelling Units — AADUs.
These would be small, goiter-like sleeping-pod appendages affixed to existing ADUs. Construction atop an existing ADU is recommended, but side-sticking and even basement tunneling would be allowed under the Junn Administration's full commitment to the healing powers of density. Note: The details are still being lawyered, but Junn will consider a stack limit, under existing laws of Jenga physics, of 12 AADUs on any single property, unless certain "private exemptions" are pre-arranged with the city Planning Commission.
Extreme Asphalting: Acknowledging that the concept of "permeability" is a scam developed by auto-front-end-repair-business owners whose entire Kauai estates are financed by local potholes, the Junn Junta will encourage massive civic investment in the wanton spread of asphalt. 
The moment the generational problem of the original Oregon Trail wagon ruts on the west side of the Exit 252 freeway overpass is remedied with a good 18 inches of long-overdue overlay, Junn destruction crews will fan out toward the outer limits of the city in all directions, bringing signs of steamin' black, tar-seepin' progress to longsuffering intersections, thoroughfares and drainage ditches. Local residents whining about wanton destruction of "wetlands" will be given one-way bus tickets to Sumas.
Pre-pre-pre kindergarten services: Junn pledges to use the full resources of his office to strongarm the state into providing early pre-stage kindergarten services — masquerading in some socialist beehives in other countries as "day care" — to local families, allowing parents to live something bearing resemblance to a normal, non-diaper-dominated life, all under the guise of "early childhood development." You can thank him later, either with cash in an envelope under the door, or better yet, a donation to a soon-to-be-announced PAC, The Junn Fun Fund for the Democratic Betterment of the Universe.
Upgraded/rightsized design codes: Under the Junn Administration, certain existing products, services and physical objects would be banned for sale, use or even sight within city limits. These include but are not limited to: 2-liter, guaranteed-to-tip-over plastic soda bottles; cardboard Mr. Limpy Drinking Straws; vertical rear bike racks with their own ZIP codes; Teslas in all colors; the Apple mouse that ingeniously placed its power port on the bottom, requiring it to lie on its back overnight once a month, like a harpooned turtle, during recharging; and "kombucha" in all forms. 
Artistically enhanced public meeting format: Henceforth all public meetings, hearings and other civic engagements shall be conducted exclusively on YouTube, under a sponsorship agreement with the Jerry Springer Memorial Fund, with all involved participants represented by cool dogs wearing sunglasses, a la respectful Steven Colbert late-show treatment of the Supreme Court of the United States. 
A news release and press conference shall be forthcoming. Unusually light refreshments will be served. 
Ron Judd's column appears on Wednesdays; ronjudd@cascadiadaily.com; @roncjudd.