Faces in the Crowd
Dana Crediford: BAAY program director
CDN's weekly community profile
March 31, 2023 at 5:00 a.m.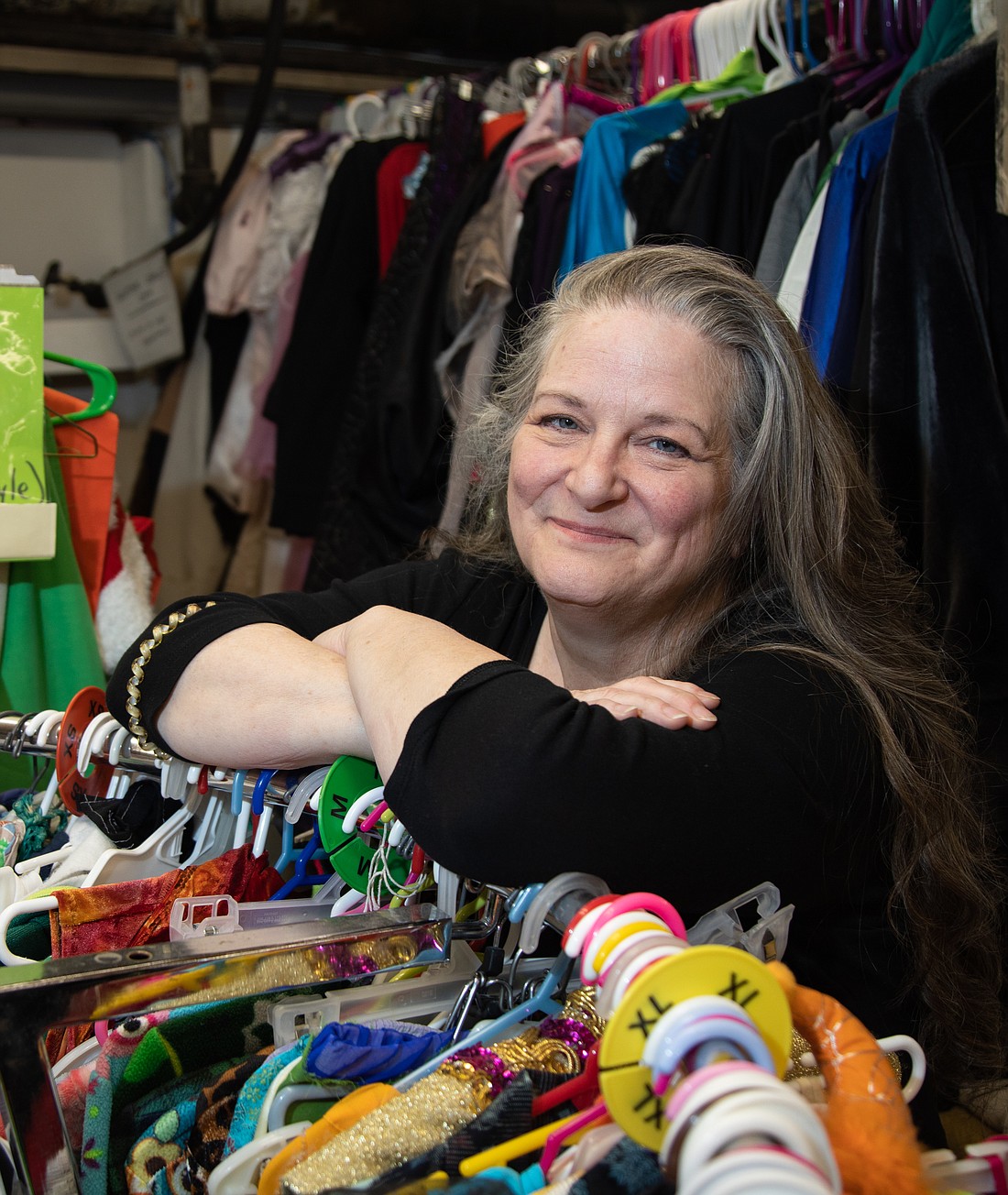 ---
---
Dana Crediford
Age: 61
City: Lynden 
Lived here for: 35 years
Originally from: San Jose, California 
Notable: Bellingham Arts Academy for Youth (BAAY) program director, costume shop manager, mentor, master's degree in children's theatre education, Whatcom County Theatre Facebook page creator, frequent play attendee.
What do you enjoy about seeing so much live theater, particularly high school shows?
I really like to support the kids. I think it's important for there to be somebody that watches their growth and their improvement who isn't necessarily their parent or their teacher. I'm able to see all of their stuff, so I'll be like, "You were really great. I loved you in the last show." You can just see them standing up a little bit taller, you know, they're like "Oh, somebody remembers me." It's really nice.
Have you ever calculated how many plays you see a year? 
Holds up a thick handful of playbills. This is just since November. I try to get to all of them, I really do. And the only time I can't get there is when I'm in production at BAAY or the Mount Baker Theatre. Sometimes, though, I'll get a hold of the directors and ask them if I can come to one of their daytime dress rehearsals. I try to do that when I can.
What do you want people to know about BAAY?
BAAY's amazing. The commitment of the staff here is just astounding — the things that they're able to teach and prepare the kids for. We get a lot of kids who are maybe bullied at school or having trouble making friends in their environment there. They come here and they have a whole new chance to make a new impression and develop some relationships. Here, we are always supportive and encouraging of each other. It happens at the onset with auditions. It's not an audition to see if you're in the show, it's an audition to see what part you're gonna get. Everybody gets applauded. I feel like the kids here really grow in their ability to believe in themselves and make some friendships that are important to them. 
When did you start the Whatcom County Theatre Facebook page? 
It's been 11 years. I started it because I wanted a place where I could go to find out what was playing. It's been growing a lot lately. There's also a Facebook page for all the costumers in the county; we share.
What do you do outside of teaching, costuming, mentoring and going to shows? 
I have 10 grandkids, so I'm always going to their athletic events and productions. I'll be performing at the Mount Baker Theatre in April with J.P. Falcon Grady. I'll be singing backup on a couple of songs and doing a solo, "Walking in Memphis."
"Faces in the Crowd" is published weekly in print on Wednesdays and online Fridays. Have a suggestion for a "Faces in the Crowd" subject? Email us at newstips@cascadiadaily.com.