Uncorked
A tasting flight in France, via a trip to Seattle
Wines of the times
March 18, 2023 at 5:00 a.m.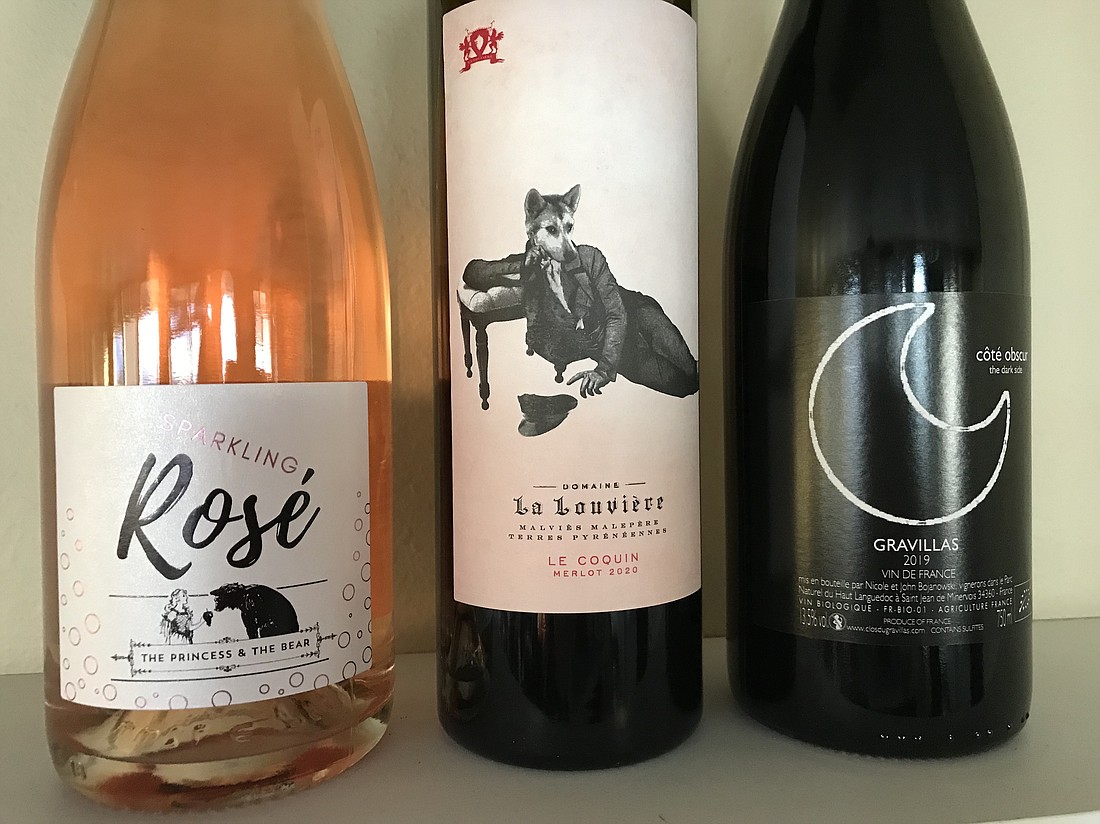 ---
---
About a month ago, I was desperate to travel beyond my two-mile commute to work and take a break from Bellingham. I also relished the notion of leaving my 20-year-old daughter behind for a few days to cook and clean for herself. As luck would have it, I knew exactly what I needed — a wine excursion. 
A wine field trip to Woodinville is a no-brainer, but I had something more cerebral in mind, something new and different, a new frontier. Thanks to a recommendation by one of my wine-savvy readers, I knew precisely where I wanted to go: The Princess and The Bear, a wine shop and tasting room in south Seattle which offers wines from the Languedoc-Roussillon region of France, exclusively. 
On a dark and stormy Saturday night, with a lot of help from Google Maps, my companion and I managed to locate The Princess and The Bear in an unassuming small business park south of Georgetown. Upon pulling into the parking lot, my first thought was, "How does anyone know about this place? Where the hell are we?" 
As we entered the shop like weary travelers in dire need of a glass of wine, I would soon discover we were in wine Nirvana. 
After quickly getting settled in at the bar, we got straight down to business and each ordered a flight. The captain of our flight was very knowledgeable; as we taxied towards our first wine, he casually placed a relief map of our destination — the Languedoc-Roussillon region — in front of us and pointed out exactly where our wine had come from. There are mountains to one side and the Mediterranean sea to the other and each plays a big role in what our wines tasted like. 
With each sip, it was like seeing a red dot on the map labeled "you are here." I could barely contain my enthusiasm; it was like finding 20 bucks in the wash. After savoring each and every sip and before departing our flight, I asked for recommendations on what to purchase. The following "souvenirs" are a perfect example of what The Princess and The Bear has to offer. 
NV Sparkling Rose Cremant de Limoux, The Princess and The Bear Private Label ($21.99): This winery is located near St. Hilaire, where Benedictine monks produced the first sparkling wine in 1531 — this historical fact alone makes this a must-buy. It is a lively blend of chardonnay, chenin blanc and pinot noir with subtle fruit notes of red delicious apple and raspberry. A fruit pie or strawberry tart would be a scrumptious pairing. 
2020 Domaine Bernatas La Petite Cordillere ($36.99): I am a sucker for a good chenin blanc, so I couldn't not buy this. This 100% chenin lit up my glass like a shimmering ray of light and I giggled with anticipation. After one sip, I was swooning with delight as the honeyed citrus notes glided across my palate. This full-bodied white has a seamless acidic structure with notes of lemon, wild herbs and a clean, minerally finish. Due to the honeyed character and the bright acids, this would be simply divine with a rich pate, foie gras or pork belly. 
2019 Clos du Gravillas Cote Obscur ($29.99): The Cote Obscur, aka The Dark Side, is a 50/50 blend of carignan and cabernet sauvignon with flavors and aromas of spiced minced meat. The intense purple color is what gives this wine its name and those dark hues continue with juicy notes of blackberry and dark cherry. The wine finishes with a surprising thread of sleek minerality. 
2020 Domaine la Louviere Le Coquin ($21.99): The name Domaine La Louviere is inseparably associated with wolves who used to gather in the foothills of the Pyrenees and each wine features a different member of the pack. Le Coquin — 100% merlot — is the "Rascal" of the bunch and has a playful personality, blending earthy chocolatey flavors with spiced plums and savory herbs. The Rascal is also a food-friendly wine with smooth tannins. 
I realize this month's article doesn't allow you to hop in your car and purchase these wines locally; it does, however, give you an excuse to plan a magical trip to France via an unassuming small business park in south Seattle.
The Princess and The Bear is located at 309 S. Cloverdale St., Suite A1, Seattle. Info: theprincessandthebear.com. Katie Bechkowiak owned Vinostrology wine bar in downtown Bellingham from 2013–19. If you have wine suggestions for her monthly column, contact vinostrology@gmail.com.