Environment
Whatcom County rock pit closed to shooters over lead concerns
Recent testing shows lead levels 'far exceed environmental standards'
March 16, 2023 at 5:43 p.m.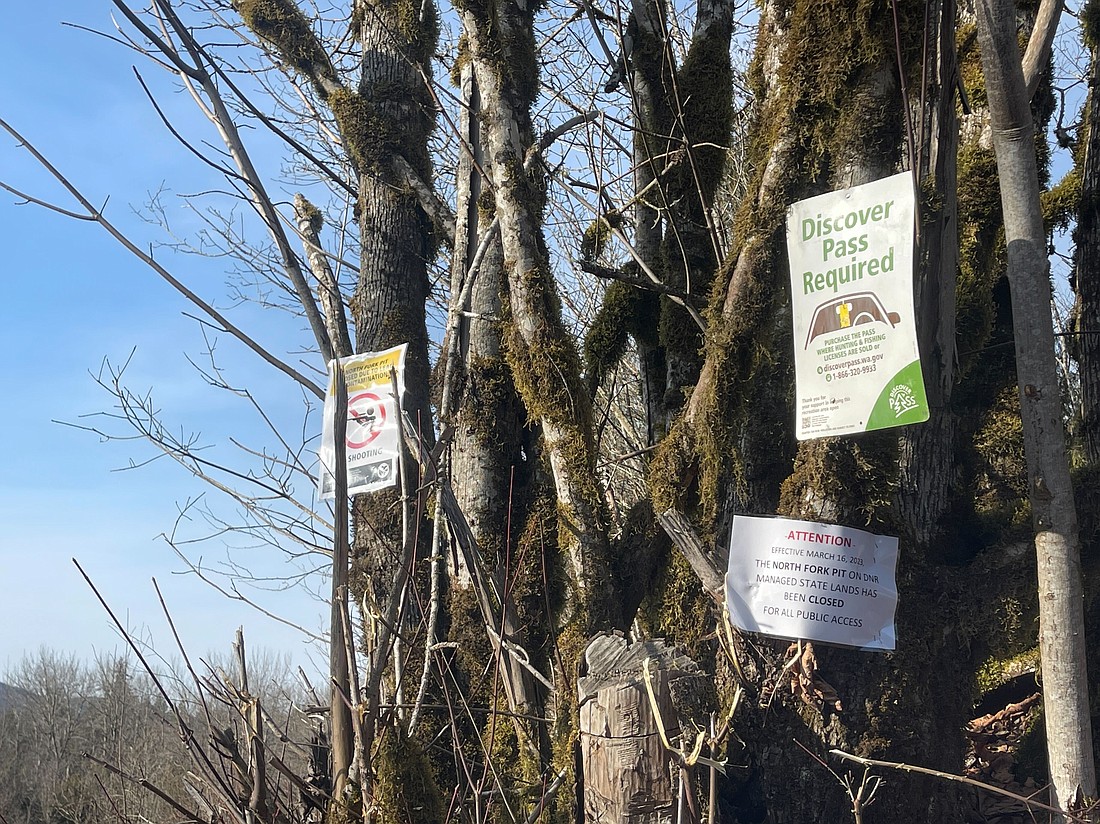 ---
---
The North Fork Gravel Pit, a popular recreational shooting spot for gun owners in Whatcom County, has been closed by the Washington State Department of Natural Resources (DNR) after environmental testing found high levels of lead in the environment. 
Initial tests of the rock pit found lead levels in the pit "far exceed environmental standards," according to a Thursday memo announcing the closure. Soil sample results show between 6,420 to 58,100 milligrams of lead per kilogram of soil, hundreds of times higher than the regulated level of 250 milligrams of lead per kilogram of soil. 
The gravel pit is located on DNR-managed trust lands near Deming. 
"Limiting public access to recreation is not a decision that we take lightly, but the safety of our staff and the public is our primary concern," Jay Guthrie, DNR's Northwest Region manager, said in an announcement. "It is important that all target shooting on state lands is done in a safe and responsible manner, and that includes observing the closure of areas where target shooting can no longer be done safely."
DNR is working with the Washington State Department of Ecology to understand the extent of lead contamination in the shooting space, and will develop a cleanup process for the range under the state's Model Toxics Control Act. 
The gravel pit closure comes months after the shutdown at Plantation Rifle Range, a county-owned facility south of Bellingham closed over lead contamination.