News Obituaries
Man found dead at Taylor Dock remembered for kind, loving heart
Henry 'Hank' King left a positive impression on hundreds
March 16, 2023 at 4:45 p.m.
|
Updated March 17, 2023 at 8:13 p.m.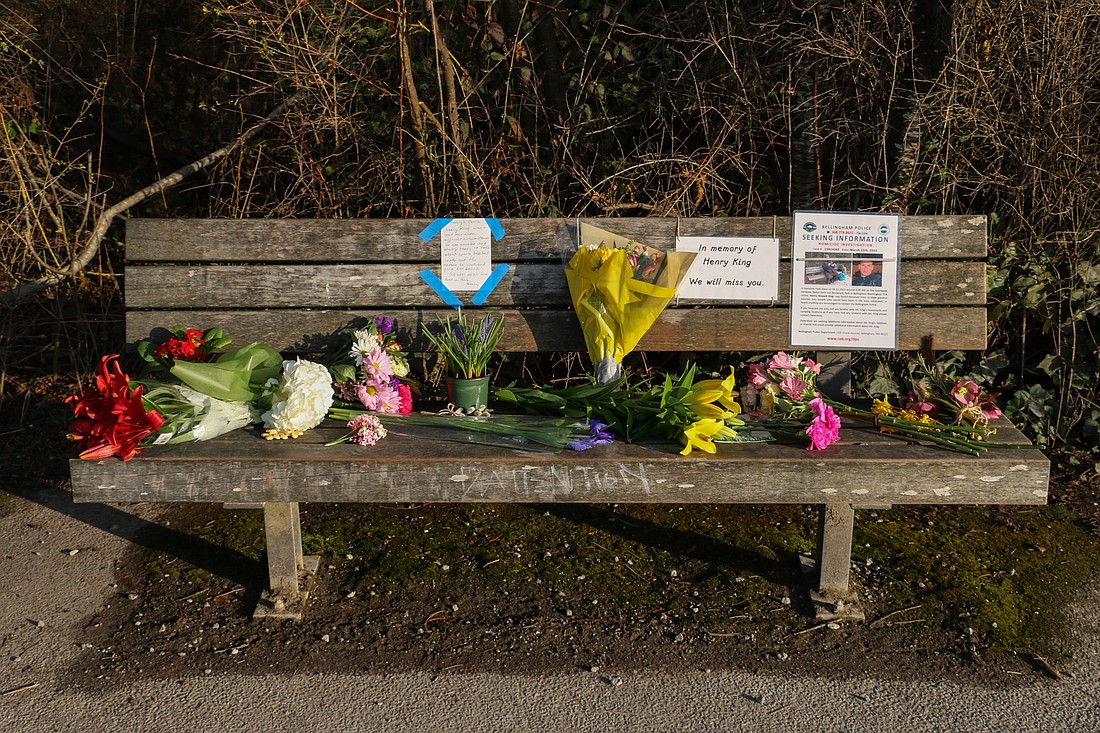 ---
---
In recent years, Henry "Hank" King, 48, was most frequently found seated on a bench near Boulevard Park's boardwalk, with his hammock, collection of sports trading cards — some "really nice," according to friends — and beaming smile. 
King was an excellent conversationalist, talking to whoever would listen about sports, the birds and the bay he observed from his bench. He never passed up the chance to scratch a dog behind the ears, or wave hello. To most who passed him, King was a bright smile and friendly face on even the dreariest of days.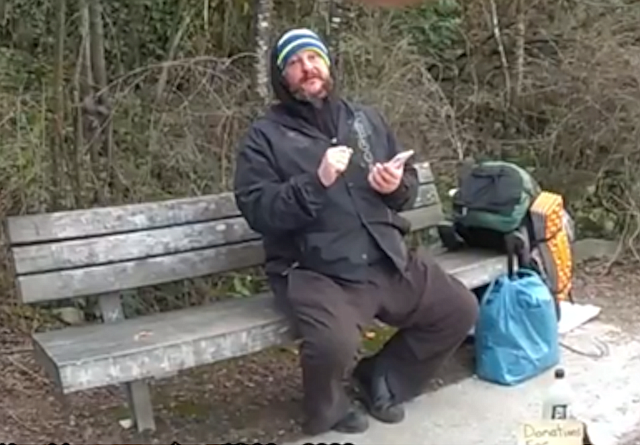 King, who was unhoused, was shot to death in the early morning hours of Sunday, March 12, on the boardwalk spanning Taylor Dock and Boulevard Park. Bellingham Police Department has no suspect and is still searching for leads in the case.
Since police released King's name on March 14, hundreds of old friends, community members and passersby who stopped to talk to him over the years have shared their memories across social media of the "kind, funny, gentle" man. Several GoFundMe pages have started, one to raise money to memorialize the bench he frequented, and another to cover funeral expenses. Longtime friend Jason Sanders plans to organize a "reward" fund to help police catch King's killer. 
"It's heartwarming and heartwrenching at the same time, the community's response," Sanders said.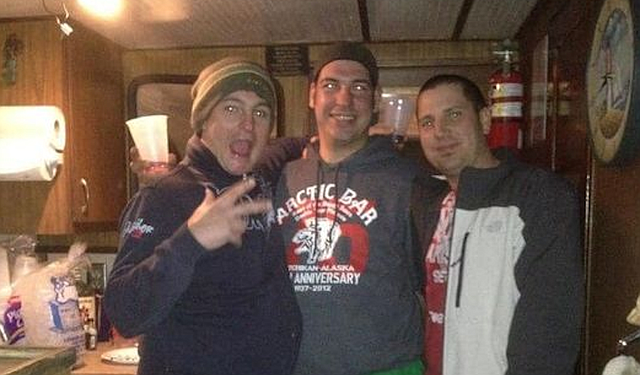 King was born in 1974 and lived with his mom in the Lettered Streets neighborhood of Bellingham. Though King had a rough upbringing, he always maintained his kindness, said Sonny Andrew, a childhood friend. 
When King was 11, he found his mother dead in their home. He briefly lived with his grandmother, then an adoptive family when his grandmother could no longer care for him, said Jason Sanders, a childhood friend. 
When that living situation fell through, King bounced between several friends' homes, spending his senior year of high school with Cody Miller. 
"He was a welcome addition to our household that year as he was an ideal roommate and was super sweet to my little brother, Tyler," Miller said.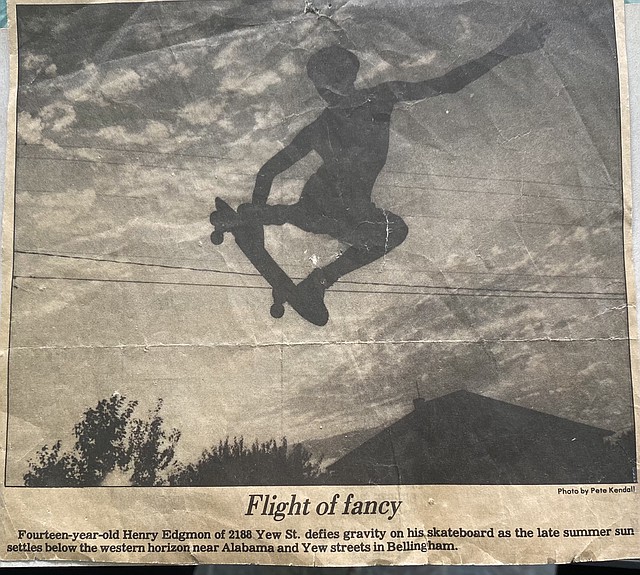 Though he didn't play sports in high school, he was a "beast of an athlete," according to a few of his childhood friends. Marcus Souza said a picture of King doing a skating trick on a halfpipe once made the front page of The Bellingham Herald. Another friend, David Little, said he met King in fifth-grade wrestling for "Sons of Thunder." 
"Neither of us knew how to wrestle properly, but what he had was street smarts and sheer will," Little said. 
King and his friends were avid hikers, bikers, swimmers, fishers and skateboarders. Sanders remembers his mother taking him and King to the Canadian border with only a note, sending the teens on a bus to an indoor skate park. 
In his 20s, King moved to Santa Barbara, California, where he had dreams of becoming a comedian, said Blake Robbins, King's former roommate.
"One night, for his personal motivation, he wrote a $2 million check to himself and kept [it] in his wallet to be cashed after he became a star," Robbins said. "That career didn't pan out for him, but anybody that knew Hen Dog knows his comedy was gold." 
King returned to his hometown of Bellingham about 15 years ago, Sanders said, working in construction and living in his truck up until a few years ago. 
"He had a real hard time just getting over the hurdle of 'you gotta have an address to get a job,'" Sanders said. "It's hard if you don't have nothing to fall back on — how easy it is to fall off."
Sanders said that although King was down on his luck, he resorted to one of his childhood loves: baseball cards. From his bench in Boulevard Park, King traded baseball, football and basketball cards for a few bucks, but also frequently gave his cards away, particularly to kids.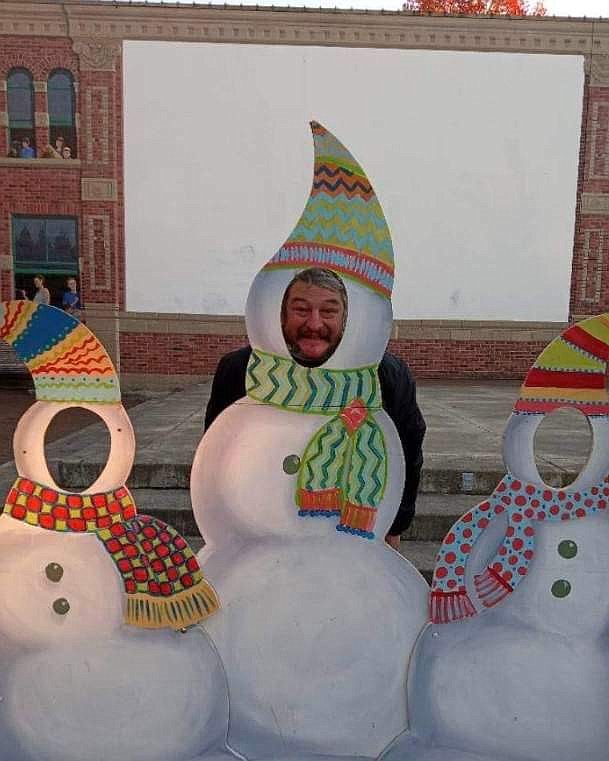 John Sandstrom, owner of JEKK Cards in Ferndale, said King started coming into his shop around a year ago and would peruse the value boxes of sports cards for hours at a time. 
"He was a super respectful gentleman, kept to himself, but when you could get him to talk, he loved to have a conversation — 99 percent sports related," Sandstrom said. 
Sandstrom organized the GoFundMe page to raise money for funeral arrangements for King. The money will be administered by Support Officers Community Care of Whatcom County, a nonprofit that aids victims and families in times of trauma. 
"I just felt the tug that, 'you need to do something, you need to get involved,'" Sandstrom said. 
In just 21 hours, another GoFundMe page had raised $2,245, far surpassing the initial goal, to cover the cost of a commemorative bench and plaque. 
By the time the sun began to set March 15, King's bench had amassed a collection of fresh flowers, notes, sports trading cards, candles and cards.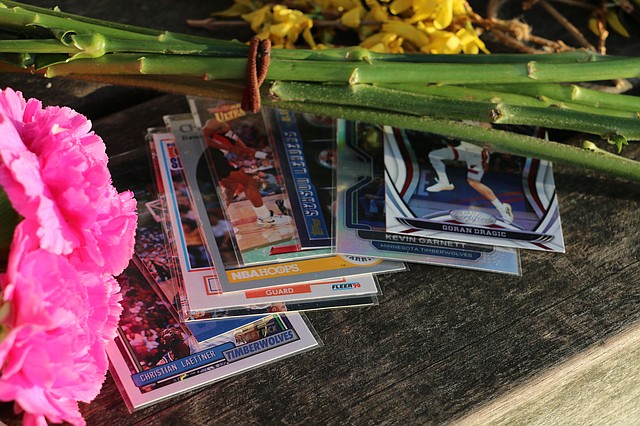 Dozens of people stopped their evening stroll, bike ride or run along the high-traffic trail to ponder the bench, say a prayer, or share a few words about a man who brightened countless days. 
"He just was the most affable, nicest man," said Karin Gunderson, who frequently passed King on her walks. "He was just engaging." 
Sanders remembers him the same way. 
"He was super kind. Other than killing a fish, he'd never hurt anything," Sanders said. "You could see by the way he was able to talk to anybody in the community that he was approachable."
Police are seeking witnesses and additional information about King's death. Contact 360-778-8611 or cob.org/tips.