Government
Fire District on Lake Whatcom running out of money
Without cash, service cuts anticipated for 2024
March 16, 2023 at 2:27 p.m.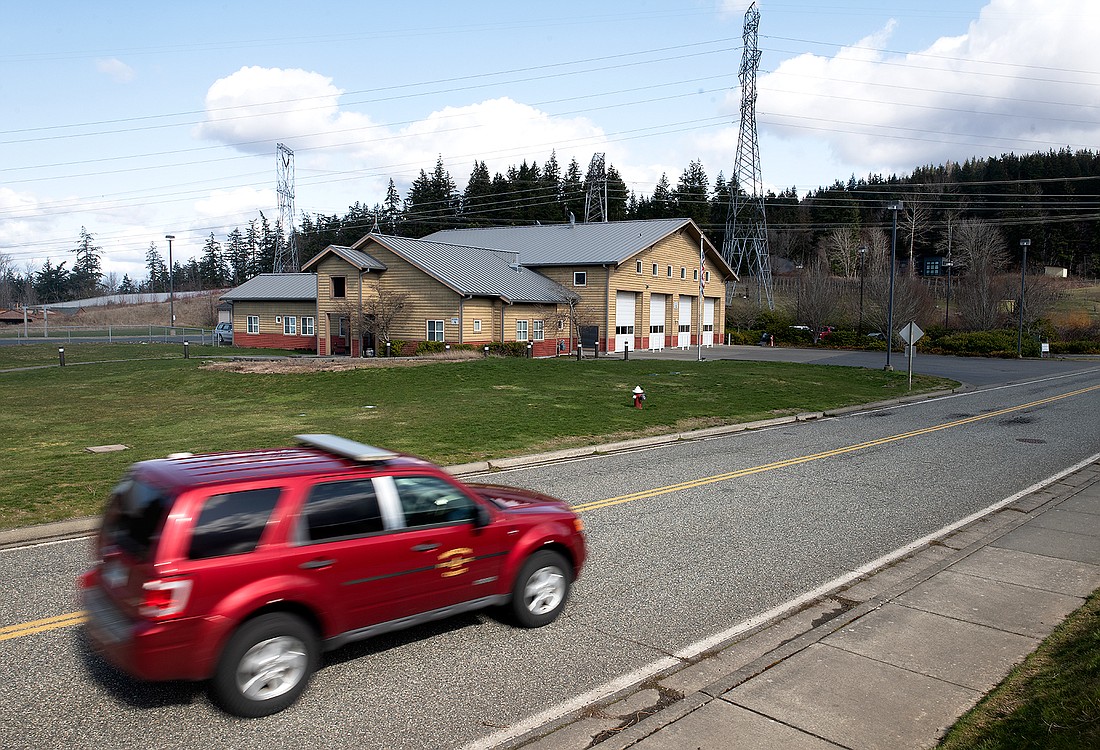 ---
---
Fire and medical response could be more than 30 minutes slower north of Lake Whatcom and Bellingham unless the rural fire district serving the area finds more revenue, officials from Whatcom County Fire District 4 said.
The fire district, serving 10,000 residents from East Smith Road to the north shore of Lake Whatcom, can no longer afford its contract with North Whatcom Fire and Rescue, officials say. The agreement between the two fire districts enables District 4 to staff Fire Station 12 on Britton Loop Road 24 hours a day.
In return for this and other support, Fire District 4 must pay for 25% of North Whatcom's operating costs, according to a March 14 news release from the district.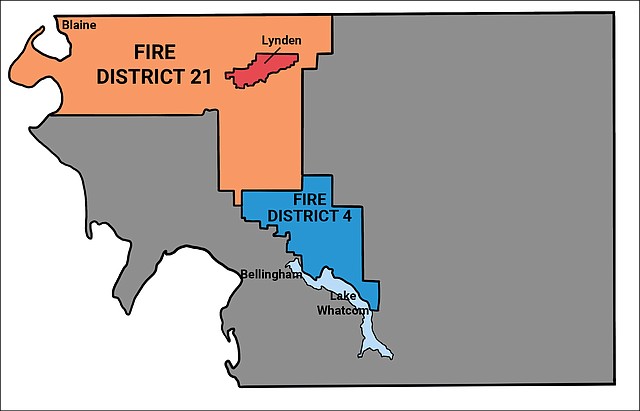 At this point, Fire District 4 Chief Jason Van Der Veen said, his department can only afford to pay staff and keep the lights on at the fire station. The station needs a $700,000 renovation, Van Der Veen said, along with a new fire engine that could cost another $800,000.
North Whatcom Fire and Rescue, also known as Fire District 21, was willing to extend its contract with Fire District 4 through the end of this year. District 4 received $74,000 from last year's countywide Emergency Medical Services levy to help cover this year's costs, Van Der Veen said.
Otherwise, the $13.9 million in annual taxes collected through the EMS levy don't help Fire District 4 and other rural districts. They must fund themselves through property taxes collected within their boundaries.
Fire District 4 lost tax revenue through annexations of its turf by the City of Bellingham. Over the past 25 years, Fire District 4 ceded more than 1,000 acres of residential properties along with 27 commercially zoned acres to Bellingham, Van Der Veen has estimated.
Also, Fire District 4 voters were unwilling to support a tax increase.
The district didn't ask its voters for a levy hike for 27 years until 2021, Van Der Veen said. That year, two ballot measures failed: The tax increase got 43.3% of the vote in August, then 40.9% in November.
Even residents in the precinct spanning the north shore of Lake Whatcom voted by a nearly 2-to-1 margin against taxing themselves more to protect the million-dollar homes there. 
Fire District 21 also failed to pass two levy increases in 2021, a year when voters saw significant increases in property values.
"For whatever reason there is confusion," Fire District 21 Commissioner Bruce Ansell said. "The public believes that because their assessed value goes up a huge amount, our taxes go up equivalently. But they do not."
Taxing districts aren't allowed to raise property tax revenues more than 1% a year, which means the levy rate tends to go down every year.
On both 2021 ballots, Fire District 4 asked for a rate of $1.45 per $1,000 of assessed property value, the equivalent of $1,450 a year for one of those million-dollar homes.
Currently, Fire District 4 is collecting less than half of that — 63 cents per $1,000.
Ansell said fire district voters need to support levies in the future.
"The public needs to step up and do their share. They're getting a real bargain," Ansell said. "You can't run a fire department on 63 cents. It just doesn't work."
Van Der Veen said commissioners in Fire District 4 haven't decided on a levy rate yet but are "strongly considering" putting a levy on this year's August ballot.
"It will be very conservative," Van Der Veen said, "only what the district needs to maintain staffing, make repairs to Station 12 and (purchase) a new fire engine."
If a ballot measure were to fail, Fire Station 12 would no longer be staffed 24 hours a day. 
"Residents would have to rely on mutual aid (from outside the district), which could increase response times up to 30 minutes or more," the news release said.
Fire District 4 has invited its constituents to two meetings to discuss the district's finances: 7 p.m. Tuesday, March 21 at the Rome Grange, 2821 Mt. Baker Highway; and 9 a.m. Saturday, March 25 at Station 12, 4142 Britton Loop Road.