Environment
Curtailed Ferndale smelter to close permanently
Intalco closure comes 3 years after curtailment
March 16, 2023 at 2:47 p.m.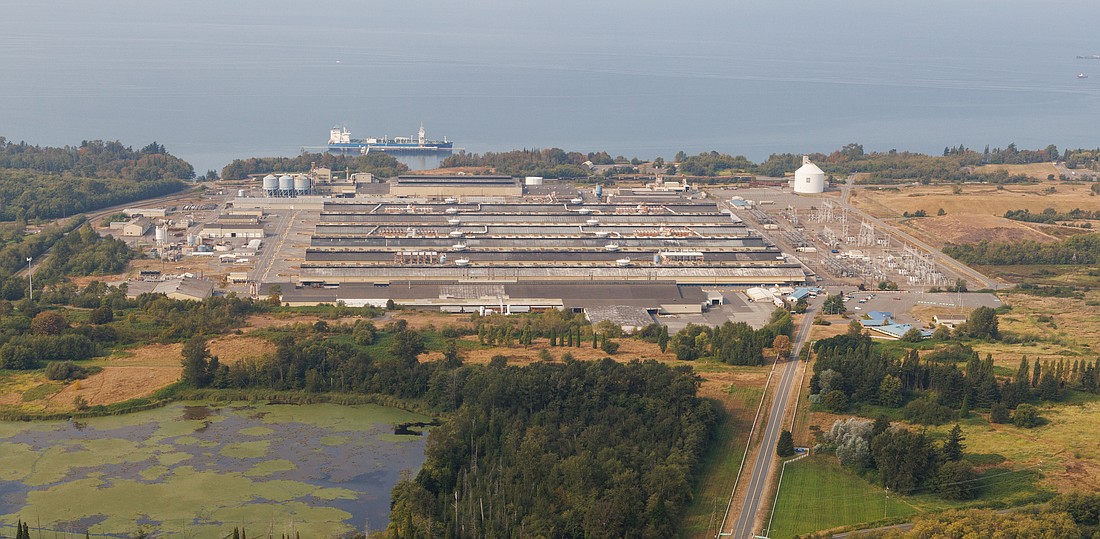 ---
---
Alcoa's Intalco aluminum smelter in Ferndale will permanently close its doors, the Pittsburgh-based company announced Thursday, March 16. 
The facility has been in a "curtailed" state since 2020, operated by a basic maintenance skeleton crew of about 19 employees. Several will remain on site, and will help with "closure-related activities that allow opportunities for future redevelopment," according to a news release announcing the closure. 
When the facility curtailed in 2020, more than 700 union employees lost their jobs. Efforts to restore the facility to operational status — and to return those 700 jobs — have been futile.
Ongoing efforts to sell the smelter to a new owner seeking to operate the plant in a more environmentally conscious manner to produce "green" aluminum have failed. Recent talks between Blue Wolf Capital Partners, Alcoa, and energy utility providers dissolved in December. High energy and utility costs made operating the plant impractical. 
"The Intalco smelter site operated for nearly 55 years, and we've spent significant time evaluating options for the asset, including a potential sale," said Alcoa President and CEO Roy Harvey. "Our analysis, however, indicates that the facility cannot be competitive for the long-term."
Alcoa, in recent months, denied closure plans, including rumored layoffs and dismantling of plant equipment.