Prep
The busiest prep sports season is just a long jump away
Whatcom County spring sports teams look to one-up last year's 30 state titles
March 15, 2023 at 5:00 a.m.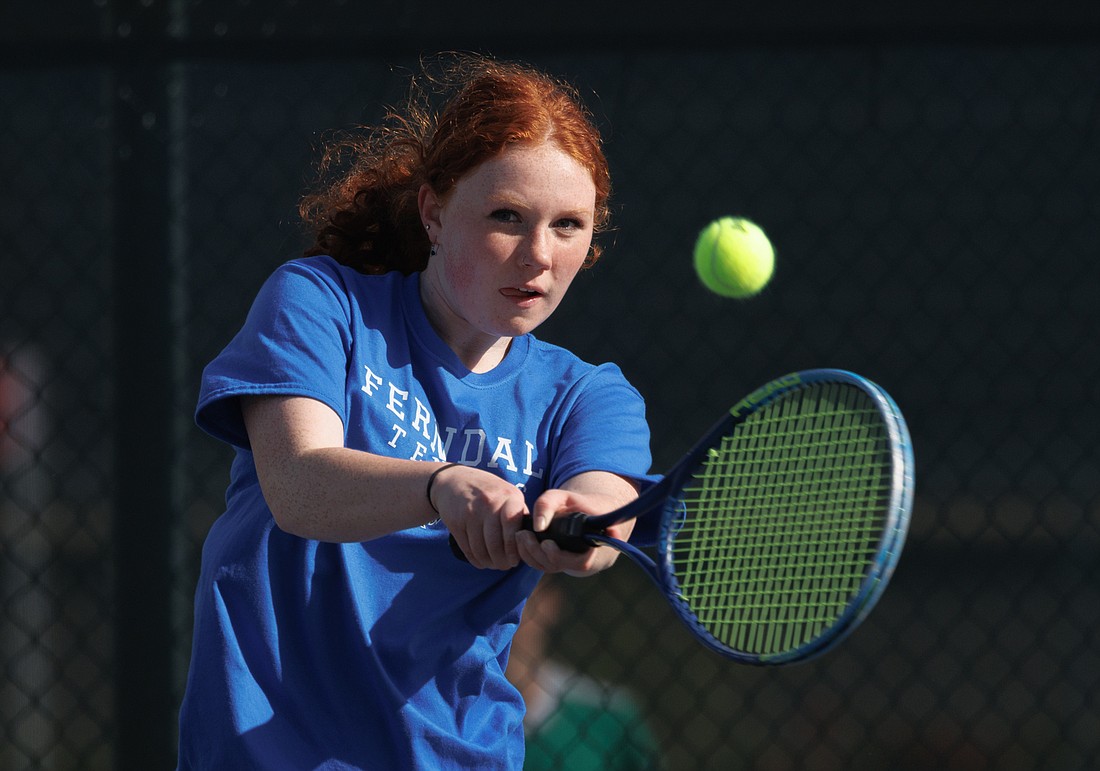 ---
---
Whatcom County's spring sports teams have a tall task ahead of them if they hope to outdo last season's incredible campaign.
A total of 24 championships came back to Whatcom County last spring — 22 in track and field, one in softball and one in boys soccer.
The season capped off an eventful 2021–22 year in prep sports when a total of 30 state titles returned to the county. 
So what about this year?
Track and field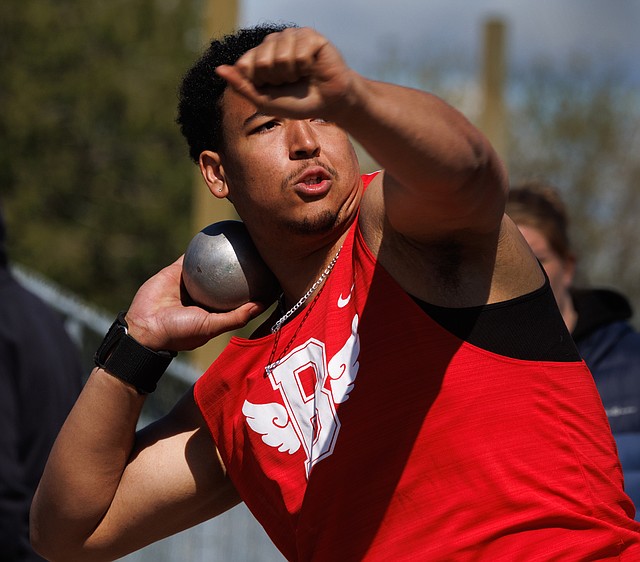 Squalicum senior Andre Korbmacher brought home two titles last season, setting two new meet records in the process.
Korbmacher, also a national champion hurdler, won the 2A boys 110-meter hurdles (13.83 seconds) and the 2A 300-meter hurdles (36.30 seconds) and is back for more this season.
Bellingham senior Will Giesen looks to repeat his win in the 2A boys 800-meter after winning last year's event by one-tenth of a second. Put Giesen on a watch list for the 1600-meter run as well, as the distance runner placed sixth in the event last season.
As a junior, Bellingham's Chayse Flick-Williams could collect a lot more titles by graduation. The jumper and sprinter took home the 2A girls long jump and 100-meter dash championships at last year's state meet, and is on watch to repeat those titles this season.
Sehome seniors Zack Munson and Jacob Andrews are primed for big seasons for the Mariners. 
Andrews finished first in both the 2A boys 200- and 400-meter dashes while taking second in the 100-meter dash behind teammate Carter Birade. Munson captured the 2A boys 3200-meter run title in 2022 while placing second in the 1600-meter run.
Sehome junior Jayda Darroch finished with one championship last year on the girls side and could make that two more this season.
Darroch finished first in the 2A girls 400-meter dash while falling just short in the 200-meter dash, clocking in at second.
At the 1A level, Meridian junior Jase Klinkhammer hopes to improve upon a fifth-place finish in the boys 100-meter dash and third-place finish in the 200-meter dash.
Klinkhammer is also part of the Trojans' 4X100 relay team that won state last season, graduating just one member of the team. Juniors Joshtyn Elmer and Dane Beishline will both be back.
Lynden Christian senior Andrew Luce fell to Klahowya's Kelton Gagnon last year, placing second behind the since-graduated distance runner in both the 800- and 1600-meter runs. Those titles are now Luce's for the taking.
Lyncs sophomore Avery Vanweerdhuizen finished third in the 1A girls 100-meter hurdles a year ago and could once again be in contention for a title this year.
Boys soccer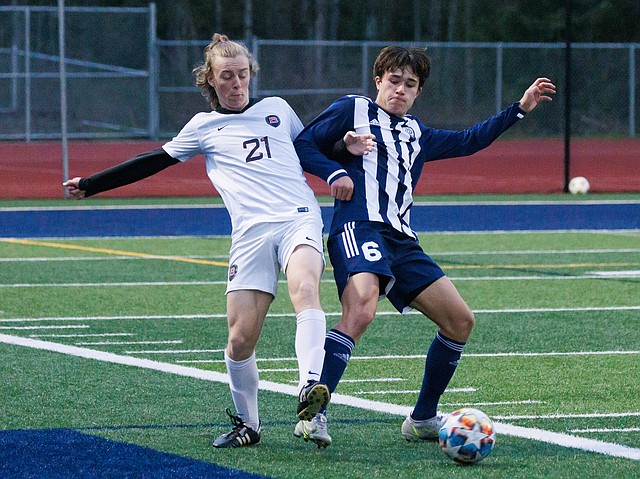 Only two Whatcom County teams made it to their respective state tournaments last season, and one of them won a state championship.
Squalicum captured the 2A state title, defeating Burlington-Edison 5-0 to reach the throne. The Storm finished the season 20-1-1, graduating nine seniors after the victory. They could be primed for a reload, as those veterans made up less than half of the roster.
Sehome was eliminated in the first round of the 2A tournament but only lost four seniors to graduation. The Mariners could be primed for another run in 2023.
Meridian's youthful group a year ago reached the 1A bi-district crossover before losing to Seattle Academy. The Trojans have 17 prospective returners this year that have seen postseason success.
Lynden fell short of the 2A tournament last season, but the Lions finished fourth in the Northwest Conference with only four seniors on the team. This season could be a comeback year.
Fastpitch softball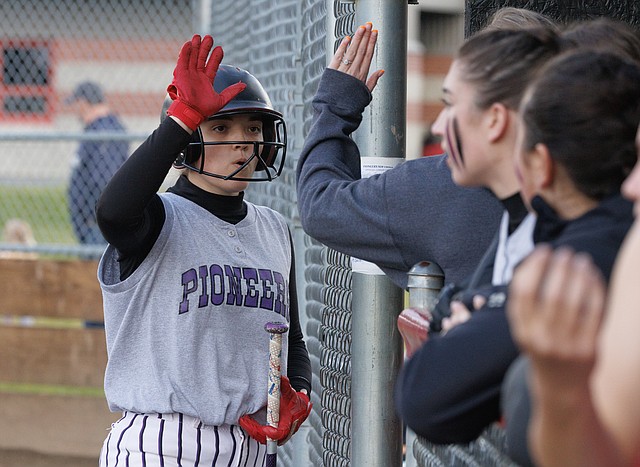 Nooksack Valley turned in Whatcom County's lone state title a year ago, finishing 25-1 overall for the program's first championship in program history.
The Pioneers lost their top pitcher, Jordyn Relethford, who threw almost every pitch during the regular and postseasons. It will be curious as to how the team proceeds at the 1A level in 2023.
Mount Baker finished fourth in the 1A state tournament with a 23-7 overall record, graduating four seniors. The Mountaineers should be at the top of any county watchlist for possible repeat contenders.
At the 2A level, Lynden also posted a fourth-place finish with a five-senior roster a year ago. Key pieces have stuck around, making the Lions a top prospect for consecutive seasons with hardware.
Baseball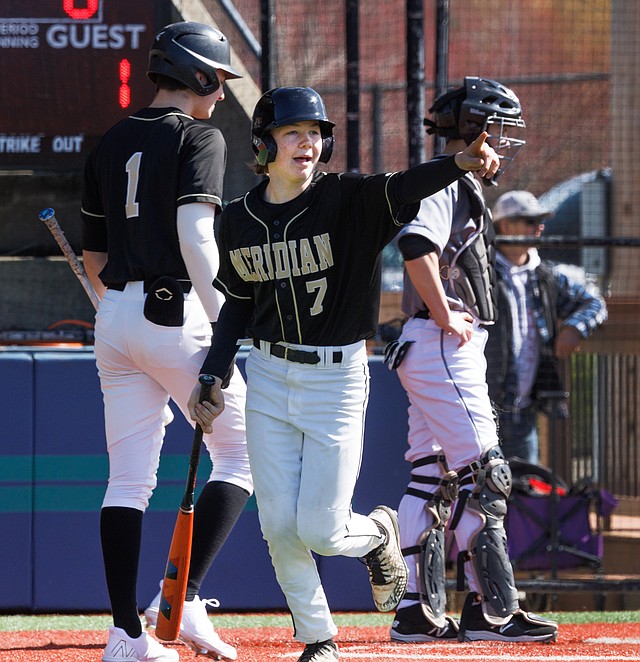 Lynden headlined last season's 2A teams, as the Lions made it to state but were eliminated in the first round. With 15 returners, keep an eye on another run from Lynden in 2023.
Meridian was Whatcom County's lone 1A representative at state, and the Trojans could be a contender this season after losing only three seniors — albeit impactful ones — to graduation. 
LC had only one senior on a team that nearly made it out of districts, only to fall narrowly short to Blaine in the consolation quarterfinals. The Lyncs' strong returning group could go far this year.
Girls tennis (and boys state)
Lynden's sister duo of Adia and Kalanie Newcomb finished fifth in the 2A girls doubles bracket in 2022, and the pair will look to improve further this season.
Bellingham's Lowa Gresham reached the 2A girls singles quarterfinals before losing two-straight matches last season. Gresham could make a deeper push this year with seniors filtering out.
Sehome is sending boys singles players Zach Chai and Nathan Gruman to state in the spring, as well as a doubles team of Calvin Kraynak and Whitt Gresham. Chai won his second-straight district championship this past fall and took sixth at state last season. 
It will be Kraynak and Gresham's first trip to the tournament.
Boys golf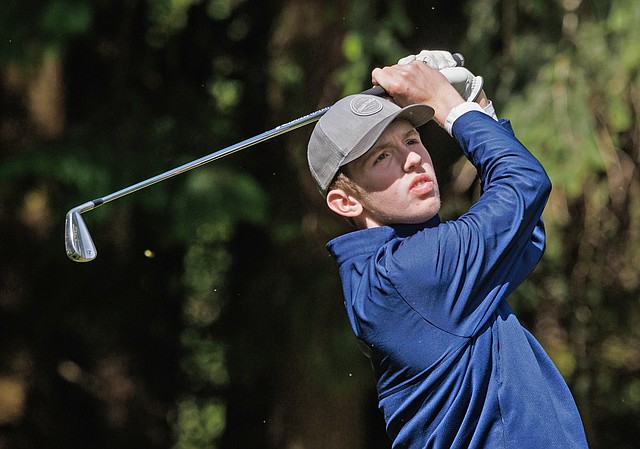 Ferndale's Baylor Larrabee will be in pursuit of a 3A state title this season after finishing fourth in 2022. 
Sehome's Wes Bothel will also be in contention for a 2A state championship this season after finishing third a year ago. He will be closely trailed by Lynden returnee Logan Medcalf, who finished sixth, and teammate John Kummer (eighth).
Meridian's Daniel Blankenburg will make another run this season after finishing ninth at the 1A state tournament last season. Lynden Christian's Griffin Dykstra took 19th last season, helping the Lyncs to a third-place team finish.
Girls golf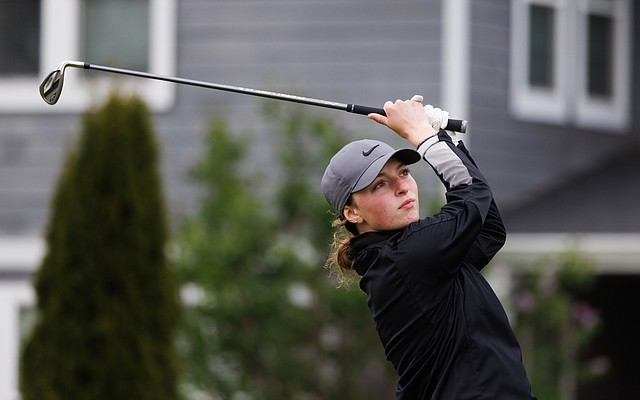 Sehome's Hannah Hochsprung finished 11th last year at the 2A state tournament and could make a splash this upcoming season.
Lynden Christian's Madeleine Engels took 21st at the 1A state tournament last season, and the junior will look to improve that finish in 2023.