Community
Ferndale Cherry Blossom Festival celebrates Japanese culture
Event began in 2014, has since grown 'exponentially'
March 14, 2023 at 6:02 p.m.
|
Updated March 14, 2023 at 8:38 p.m.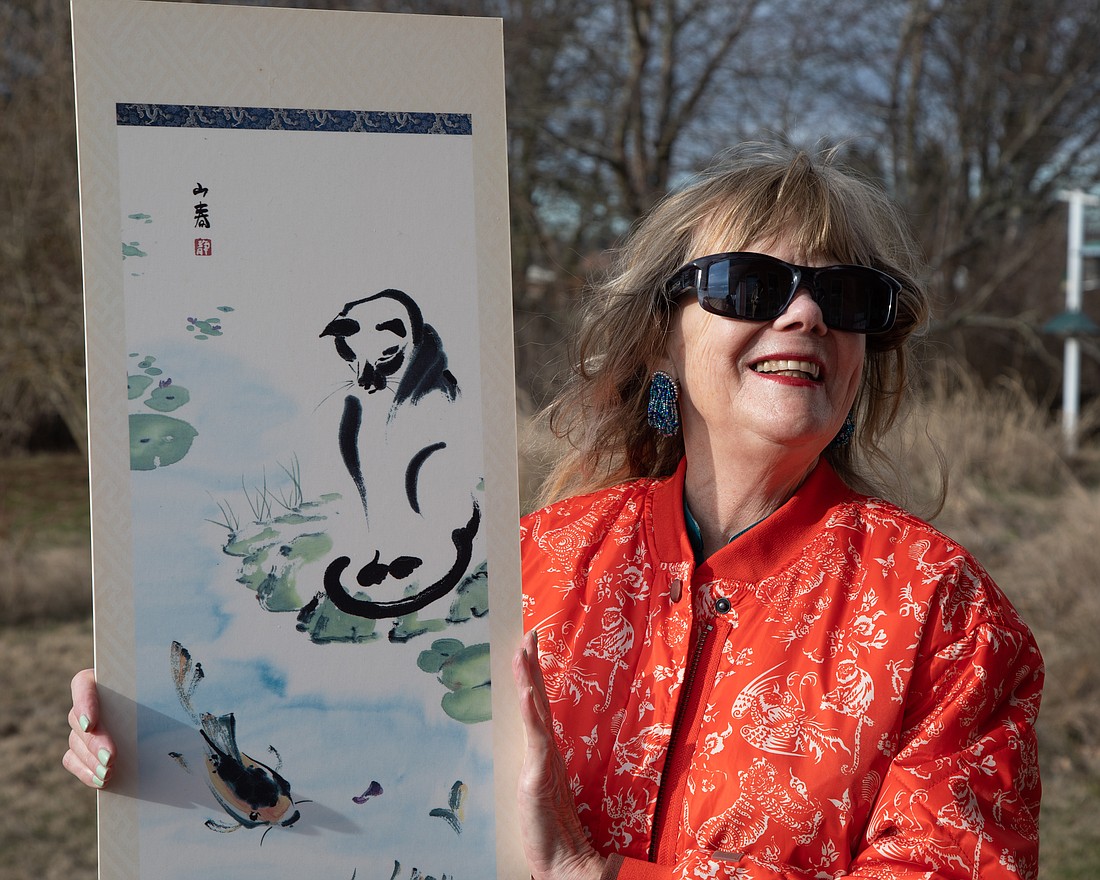 ---
---
Ferndale Cherry Blossom Festival began with a friendship between two young women in 1940s Portland, Oregon. Figuratively, at least.
Technically, the annual event kicked off in 2014, thanks to Ferndale resident Marla Morrow's nudging. It returns this year on Saturday, March 18, for a day of sharing and appreciating Japanese culture, fostering friendships, and indulging art, food and activities at Pioneer Pavillion Community Center.  
But Morrow attributes the "start" of the festival to her late mother.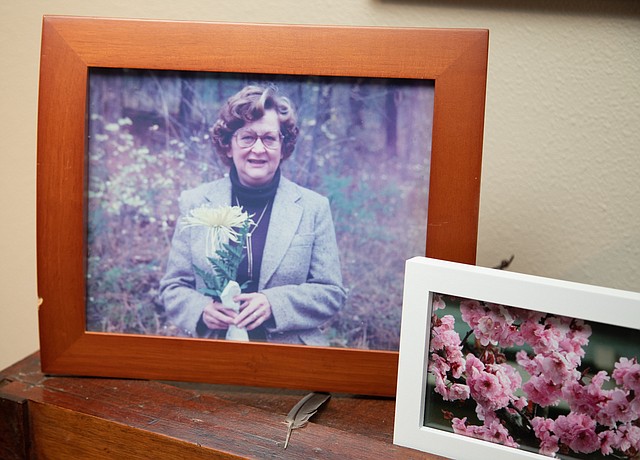 "She was the beginning," said Morrow, motioning to a portrait of her mother, June Murray. "She was a young woman during World War II, and her dear friend next door was Japanese. One day, my mother saw that the family's furniture and house belongings were all out on the front lawn. And then, within several days, the family was all gone."
Murray's neighbors were among the more than 125,000 people of Japanese descent who were forced into internment camps around the U.S. 
"My mother never saw her dear friend again," Morrow said. 
Throughout the rest of her lifetime, Murray cultivated a love for Japanese culture, one she imparted to her daughter.  
"It wasn't projected heavily upon me, but the small things she did were really drawn into me," Morrow said of her mother, recalling the haiku books her mother read, the style in which she painted and her love of gardening. "It just grew from there, really." 
But it wasn't until a visit to VanDusen Botanical Garden in Vancouver, British Columbia, where Morrow and her husband, Steve, stood beneath a grove of fragrant, blooming cherry trees, that she looked up and thought, "Why not Ferndale?"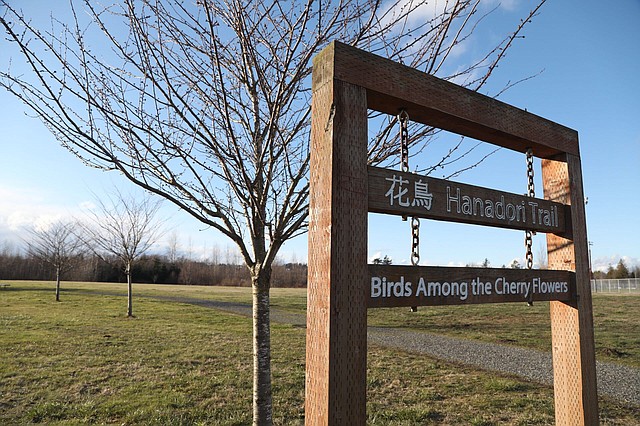 At the time, she was a Ferndale arts commissioner, so at her next meeting, Morrow proposed creating a cherry tree trail. After some bureaucratic maneuvering, the city granted her permission to plant around 22 trees and name the path, "Hanadori," or "Flower Trail."
At the same time, the idea of a Cherry Blossom Festival began to bloom. 
"It's huge in the Japanese culture," Morrow said of cherry blossom, or sakura, festivals. "It's very much a metaphor for our lives. What I like to say is we bud, we bloom and we fall. The Japanese know how fleeting life is, and they honor that, they rejoice in that."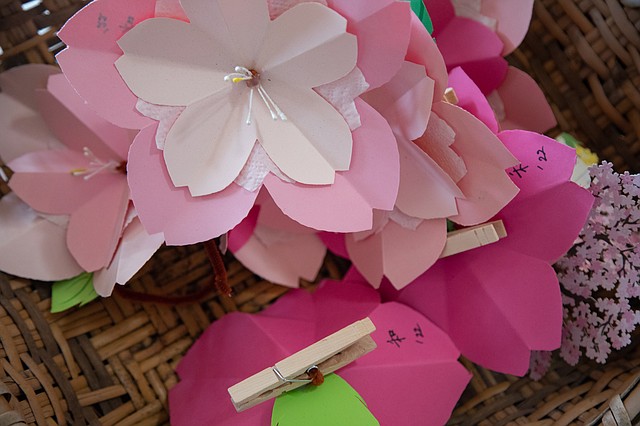 "I think [starting the festival] just popped into my brain one day, this little cherry blossom going 'boing.' It just seemed like the thing to do," she added.
Morrow is glad she did. The event is put on thanks to partnerships with local Japanese cultural organizations, and prominent figures in the Japanese-American community. Marrow attributes the festival to the new friendships she's made, such as Debbie Gibbons and Gail Kuromiya, two of the event's organizers. Both women are involved in Nikkei Northwest, a cultural group started by seven Whatcom County "sanseis" — grandchildren of Japanese immigrants to North America.  
"After putting this on, I've come to realize how many people there are in Ferndale and Bellingham and outlying areas that are of Japanese ethnicity," Morrow said.
Out of the major Whatcom County municipalities, Ferndale has the largest percent Asian population at 7.8%, according to the U.S. Census Bureau, and ZIP Atlas tallies more than 1,500 people of Japanese ethnicity in the county.  
Ferndale Communications Officer Riley Sweeney said the event attracts Japanese exchange students, Whatcom County residents of Japanese ethnicity and people who may have just traveled to the country and want a dose of the culture.
"What I love about [this] event is so many people come out that don't necessarily regularly attend our other city events," Sweeney said, "but they come out, and they learn how to fold some origami or they do some of the traditional drawing or listen to some music, and they get to celebrate and explore and delight in another culture."
The first year of the festival, subdued and small, looked nothing like the event does today, Morrow said. In 2014, it consisted simply of a landscape design class and a Japanese tea ceremony. Since then, Marrow said, the event has "grown exponentially." Last year, 400 people attended, and "I say that with a big smile," she said. 
Morrow's persistence in growing the festival paid off, and even in its early years, the event has attracted big names like renowned haiku poet Michael Dylan Welch, who led a two-day workshop, and Lynn Shiori Miyauchi, senior specialist of Cultural Affairs and Public Outreach of the Consulate-General of Japan in Seattle.
"I want to bring people together to rejoice in the Japanese culture through the arts, be they literary, visual, performing — just to have people come together as one community," Morrow said.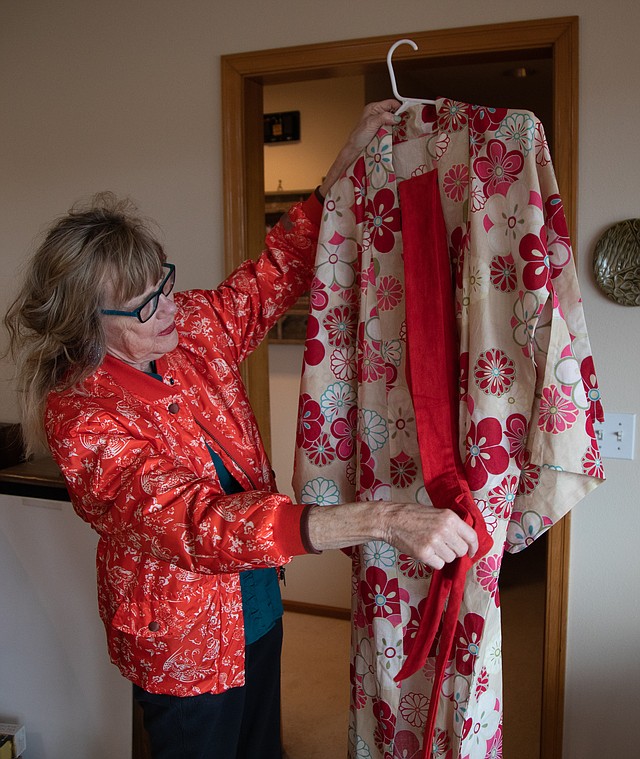 Saturday's festival runs from 10 a.m. to 4 p.m. at 2007 Cherry St. in Ferndale. Morrow said this year's festivities "wouldn't have happened without" Gibbons and Kuromiya. An illness put Marrow out of commission during the critical planning and preparation months leading up to the festival, but thanks to her friends and husband, they pulled it off.
A multitude of activities will be offered, like an ikebana (floral arrangement) class for children; a washi (Japanese paper) art class; a shodo (Japanese calligraphy) class; a Paranku Eisa drum-making class; origami classes to fold wearable Samurai helmets and sakura (cherry blossoms); and a furoshiki (cloth wrapping) class. 
Miyauchi returns this year to lead two Samurai warfare demonstrations. Attendees may be chosen to dress in the traditional armor, Morrow said. 
Kimonos and traditional Japanese art — many pieces taken off the walls of Morrow's home — will be on display, and Japanese snacks and cherry blossom-flavored La Croix will be offered throughout the day.
Dancing, a poetry reading, a traditional dressing demonstration and a taiko band performance are also on the schedule. 
"There's a real palpable excitement when you walk up and the taiko drummers are going, and you're like, 'There is something cool happening here in Ferndale.' I can't wait to see it," Sweeney said of this year's festival.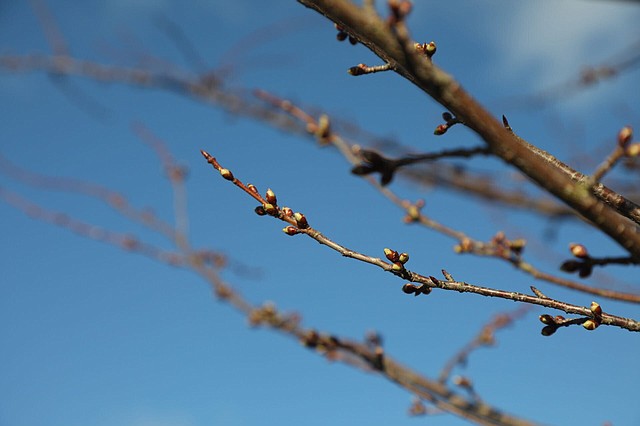 The event runs from 10 a.m. to 4 p.m. Saturday, March 18, at Pioneer Pavillion Community Center at 2007 Cherry St. in Ferndale. Learn more about the Ferndale Cherry Blossom Festival at cityofferndale.org/cherryblossom. 
A previous version of this story misspelled Marla Morrow's last name. The story was updated to reflect this change at 8:38 p.m. March 14. Cascadia Daily News regrets this error.