Government
Rent cap bill dies, housing density lives on in Legislature
Both parties willing to increase housing stock
March 9, 2023 at 2:43 p.m.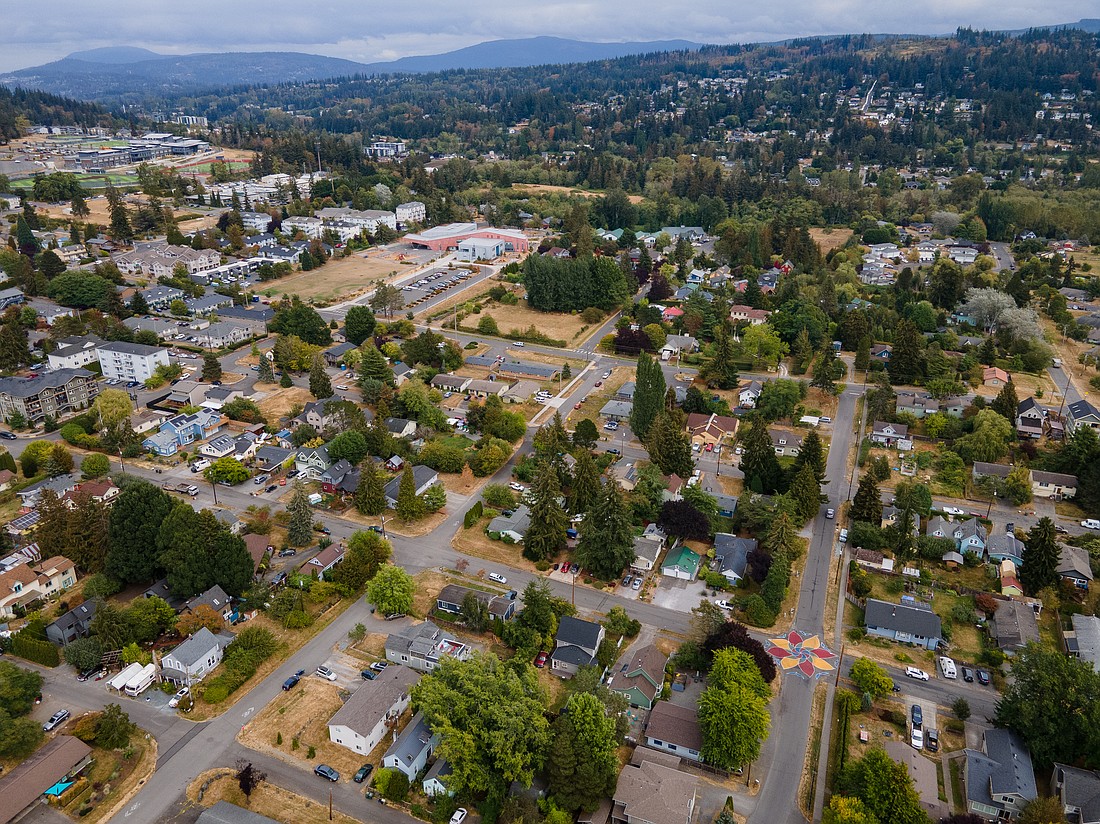 ---
---
A Bellingham lawmaker's bill that would have capped rent increases at the rate of inflation died after it failed to reach the House floor for a vote by the March 8 deadline.
Other bills, intended to spur construction of lower-cost housing in the state, managed to pass out of their houses of origin before the cutoff date. 
Rep. Alex Ramel, sponsor of House Bill 1389 that would have capped rent increases at the inflation rate or 7%, whichever is lower, blamed his bill's defeat on Republicans. 
"Republicans signaled that they would use every stall and delay tactic that they have at their disposal to gum up not only rent stabilization but the rest of the legislative process," the Bellingham Democrat said. "I think there's support among Democrats if we could get a clean up or down vote. But pitted against the other policies that extended stall tactics would destroy — like health care, climate change, education — the choice was much harder."
Other legislation aimed at protecting tenants also died in this year's session, including House bills 1388 and 1124.
Rep. Andrew Barkis, a Republican from outside Lacey, Thurston County, said the two parties had reached a hard-fought compromise on HB 1124, which would have required landlords to provide at least six-months notice of a rent increase of 5% or more. The Democratic majority decided not to bring the bill before the full House for a vote, Barkis said.
Ramel said HB 1124 would have preempted local tenant protections, including a new requirement the Bellingham City Council approved in February that requires four-month notice of any rent increase. Bellingham's new rule goes into effect on March 28.
Barkis said a solution to the state's affordability crisis should focus on increasing the housing supply. He co-sponsored one of this session's most significant changes to the state's zoning laws: House Bill 1110, which would require cities the size of Bellingham to allow up to six residential units on all single-family lots. Ramel and Debra Lekanoff, a Democrat from Skagit County, also co-sponsored the bill. It passed the House 75–21 on March 6.
HB 1110 is already in the Senate, where Sen. Sharon Shewmake, a Bellingham Democrat, had co-sponsored the Senate version of the bill. HB 1110 is often referred to as the "missing middle" bill because it promotes smaller forms of multi-family housing.
"It's not banning single-family homes. It's, 'Let's allow for other types as well,'" Shewmake said March 9 in an interview, speaking in support of HB 1110. "We've over-regulated our housing market."
A bill Shewmake introduced that would ease restrictions on the construction of accessory dwelling units, or ADUs, also passed easily, 42–6 in the Senate, on Feb. 27. If it becomes law, Shewmake's Senate Bill 5235 would eliminate Bellingham's requirement that the owner of an ADU live on the property. ADUs typically are smaller, cottage-style structures on the same lot as a single-family home. 
Barkis, the Lacey Republican, said more members of his party were willing to vote for bills such as HB 1110 and SB 5235 this year compared to last because this year's version of the legislation "will move the needle" on housing availability.
"We all agreed that we were going to put forth a policy that was strong, and we were gong to work together, but we weren't going to compromise it into something that wouldn't work," Barkis said.
The Legislature has about a month to pass these bills. The cutoff date for passing bills originating in the other chamber is April 12.
Other bills still alive from Whatcom and Skagit county legislators:
HB 1177, sponsored by Lekanoff, creates a criminal investigations unit at the state level for cold cases involving missing and murdered Indigenous people. The bill passed 97–0. 
HB 1181 requires cities and counties under the Growth Management Act (including Whatcom, Skagit and San Juan counties) to plan for reducing greenhouse gas emissions and vehicle miles traveled, while also preparing for sea-level increase and other climate change impacts. Sen. Liz Lovelett, an Anacortes Democrat, had introduced the Senate version of the same bill.
Three education bills sponsored by Rep. Joe Timmons, a Bellingham Democrat, passed out of the House. HB 1823 establishes a low-interest student loan program for graduate students in high-demand fields. HB 1478 creates a statement of student rights, and HB 1536 makes it easier for students who lose or damage school district property to receive their diplomas.