Profiles
Bellingham performer was meant for music
From jingles to jazz, Cheryl Hodge hits the right notes
March 8, 2023 at 5:00 a.m.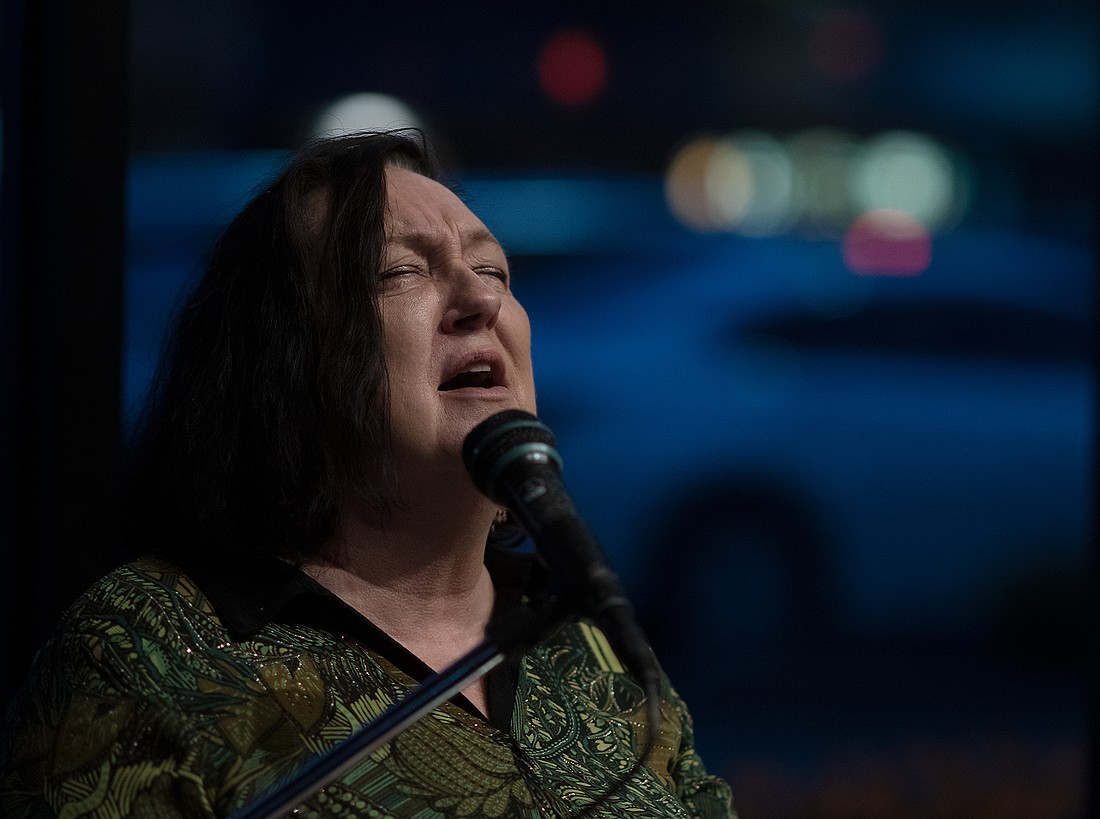 ---
---
Singer and keyboardist Cheryl Hodge — who was born in Pasadena, California, and now resides in Bellingham — said she started playing piano by ear at age 3. 
She and her older sister, Cyndi, harmonized together and would sing "Meet Me At Midnight, Mary," "Lemon Tree" and "We'll Sing In the Sunshine" in two-part harmony every night while washing dishes.
Hodge began singing "torch songs" and writing music when she was in high school, and after a short stint working in Europe and then playing with a San Francisco Bay-area band, she enrolled at Chico State University as a drama student.
It was there she discovered she was meant to be a musician.
"I was supporting my way through drama classes by playing lunchtime music gigs at a local restaurant where I was receiving standing ovations," Hodge said. "I realized that chasing theater was basically barking up the wrong tree!"
She returned to Europe with a one-way ticket, her backpack, guitar, ukulele, no money and "tons of hope," she said, and began busking and gigging in pubs.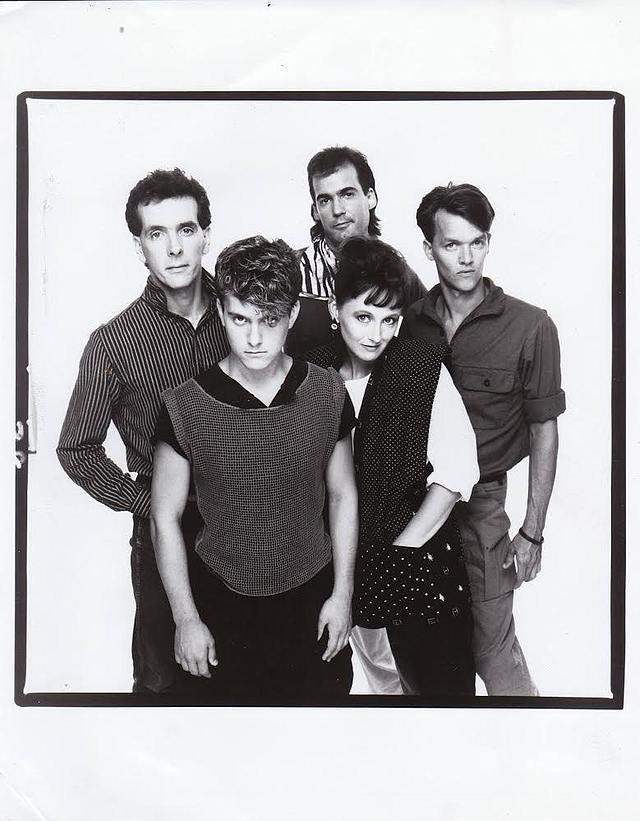 After meeting an electric violinist from Boston and falling in love, they moved to Boston, where she graduated with honors in classical composition and performance from Berklee College of Music in 1982.
Luckily, Berklee offered her a faculty position, where she taught until 1990.
Hodge not only played cocktail piano at the Hyatt Regency on the Charles River, but also as a jingle singer in Boston. In addition, she played in a techno-rock band, The Editors, performing in clubs in the Boston area, and recorded with the breakout rock-Celtic group, The Raindogs. 
Just as she was about to move to New York City, she was offered a position as head of the vocal department and songwriting-composition department at Selkirk College in Nelson, B.C.
"Having to choose between British Columbia or Manhattan," Hodge said, "I reluctantly chose B.C. I was 35 years old and thought I might be too old for duking it out in New York, where the music competition is tough and the rents are astronomically high." 
She taught at Nelson for 21 years. In 1995, at age 40, she gave birth to her "wonderful and gifted son," Dylan, she said. The teaching position allowed her time to be a devoted single parent, as well as being able to take her kid along when touring internationally and recording her own jazz projects.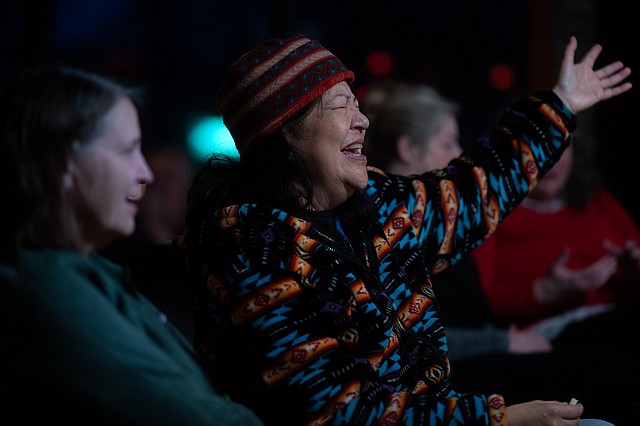 With eight CDs of her own music recorded by 2010, she began to obtain some international notoriety as a jazz and blues performer. She was awarded a Gold Award and a "Grindie" from RadioIndy.com; as well as getting frequent nominations for her songwriting from the prestigious Hollywood Music in Media Awards.
In 2013, Hodge won the Hollywood Music in Media award for Best Jazz Song for her song "Tree People," with her band, The Cheryl Hodge Group, featuring Portland, Oregon, guitarist John Stowell. 
Every time she toured up or down the West Coast she would play Bellingham, via Jud Sherwood and The Jazz Project. When she retired from college teaching at 55, moving here was a no-brainer, she said.
Presently, Hodge plays in two local bands — what she describes as "a really fun Steely Dan and '80s cover band," Danned If We Do; and Jazz Axiom, a group she said is really inspirational. Her songwriting process often takes place with her son, who plays bass.
Hodge's 13th album, "Love Is," engineered and featuring Brian Cunningham, was recently featured on NPR (KVCR with host David Fleming) in the San Bernardino-Los Angeles area, as well as on iHeart Radio.
There is a companion video on YouTube for the song "Love Is," directed by Mel Damski and featuring local performers Matthew Twining, Anissa Caprina, Jimmy Lindquist, Lorna Libert and Brock Blatter, edited by Conner Helms.
For the past 10 years, Hodge has been working with a type of music therapy she developed that is working exceptionally well. It's helping people suffering from various forms of dementia; including diseases such as Alzheimer's, stroke victims, accident victims and war veterans. To find out more about the project, go to dementiasingalongtherapy.com.
Also, for the past decade, Hodge has hosted a Singers' Saturday event on afternoons at the Fireside Martini and Wine Bar on West Bakerview Road, where musicians perform with her on vocals and keyboards.
"It's always been just a lark for my singer friends and me," she said. "I've loved singalongs ever since I was a kid. From my standpoint, it's a fun challenge to play any song in almost any style in any key." 
Mostly, Hodge said, she simply enjoys the exchange of energy between a musician and an audience. She added there are more talented musicians in Bellingham than in any other place she's lived.
"I also love that, as a woman in her late 60s, I am still constantly growing in the field of knowledge in music," she said. 
As Hodge wrote on her website after receiving the Hollywood Music in Media award  in 2013, "If this award taught me anything, it taught me this: I ain't done yet!" 
Hodge leads a Singers' Saturday from 4–7 p.m. every Saturday at the Fireside Martini & Wine Bar, 416 W. Bakerview Road. From 3:30–5 p.m. Monday, March 13, she'll be playing with Jazz Axiom at the FireHouse Arts and Events Center, 1314 Harris Ave. To find out more about Hodge and her various projects, go to cherylhodge.com. 
Text and a caption in a photograph in a previous version of this story said Cheryl Hodge and her band The Editors recorded with the rock-Celtic group, The Raindogs. The Editors did not record with The Raindogs, only Hodge did. The story was updated to reflect these changes at 12:18 p.m. on March 8. Cascadia Daily News regrets the error.