Basketball
Whatcom County basketball titles are inevitable
You can't stop them, you can only hope to contain them
March 7, 2023 at 10:27 a.m.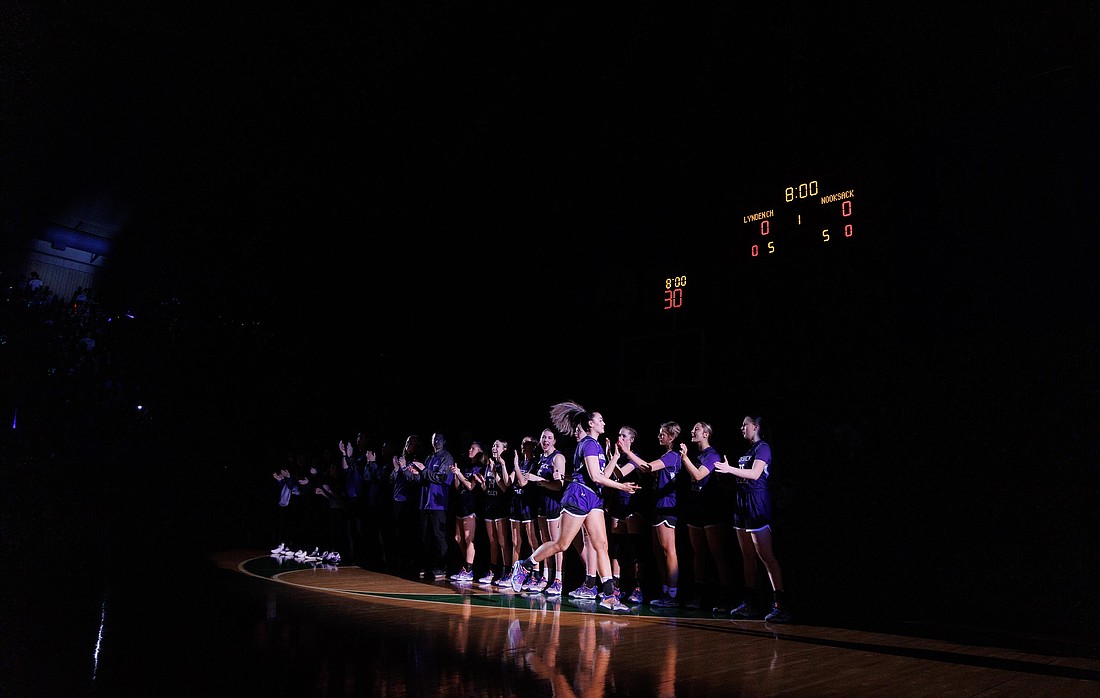 ---
---
Yet another basketball season is in the books, and what a year it was.
Of the seven Whatcom County teams that competed in the 1A and 2A state tournaments at the Yakima Valley SunDome, five claimed hardware. 
Local teams brought home three state titles (for the second year in a row) and locked in one second- and third-place finisher.
It's no wonder folks in the Washington Interscholastic Activities Association District 2 fought so hard to allow just two 1A District 1 teams, specifically, into the state tournament. 
If roles were reversed, and the top three District 1 teams automatically advanced while the bottom two played District 2's top two teams, they might not have any schools reaching the tournaments annually.
I understand there are more schools down there, but I am an advocate for the best 16 teams moving to regionals before whittling it down to 12. 
What does a team get from being blown out 71-8 by Nooksack Valley, anyway? Disappointment. That's all. It's not worth playing. Let more District 1 teams in or don't waste eight teams' time with a trip to King's High School for the bi-district crossover.
Now that the participation ribbon rant is out of the way, let's discuss this year's five incredible teams, their impact and how this keeps happening.
Success breeds success
The Lynden and Lynden Christian boys both repeated as state champions, while the LC girls finished second — one win short of the first three-peat in program history.
Had the LC girls won, we would have had a carbon copy of last year's title winners. 
The Lynden boys won their 12th state championship since 1961 and their fourth in the last five seasons. LC's boys team completed its first back-to-back title campaigns, winning its fifth title since 2006 and eighth overall.
Those two teams combined have 71 state tournament trophies. Throw in the LC girls' storied history and that number climbs to 110. This is no fluke.
This year's champions grew up attending state tournaments every year as children. Their grandparents won state titles. Their parents won state titles. Their siblings won state titles. They dream of winning state titles their whole lives. 
Under this same umbrella is the future the Nooksack Valley girls and Blaine boys are creating.
The Pioneers' girls group hoisted the program's first-ever gold ball, and they will be right back in contention next season after losing just three seniors to graduation. There's a trickle-down effect to that win. 
Looking up into the stands from the media table at the SunDome, you see kids packed in with their parents. That's the future of Nooksack Valley girls basketball witnessing something that had never been done before. But now it has.
This year's team becomes those kids' idols, and it becomes their dream, too.
Blaine just posted its best season since 2000, finishing third, and claimed its first trophy since 2004. 
The young men on that team are inspiring the next generation of Borderites hoopers, and setting a new precedent for the incoming players. The bar is set higher.
Whatcom County teams are best
It's currently true, and it's because of the league they play in. The Northwest Conference prepares teams better than any other league in the state at the 1A and 2A levels. This is the case in more than just basketball.
Take for example this year's LC girls. All four of the Lyncs' losses were to 2023 state champions — three to NV and one to Class 4A champion Eastlake. NV and LC have played for the 1A state championship two years in a row. 
Teams in the NWC get to play the best teams in the state during the regular season, and most of the league's coaches schedule difficult non-league opponents to gauge their team's effectiveness before they reach the tournament.
If your school is in Class 1A or 2A, you're going to see a Whatcom County team in the state tournament. You'd best hope your team is up to the challenge.
To the rest, they are pests
It's pretty straightforward. The rest of the state can't keep up. A once-in-a-generation team for another program still might not be able to beat the bench players of a title-winning Whatcom County team. 
Unfortunately for them, we might be having this same discussion next season.