Basketball
All-NWC boys basketball teams announced
Whatcom County lands 7 players on First Team, 4 on Second Team
March 6, 2023 at 12:31 p.m.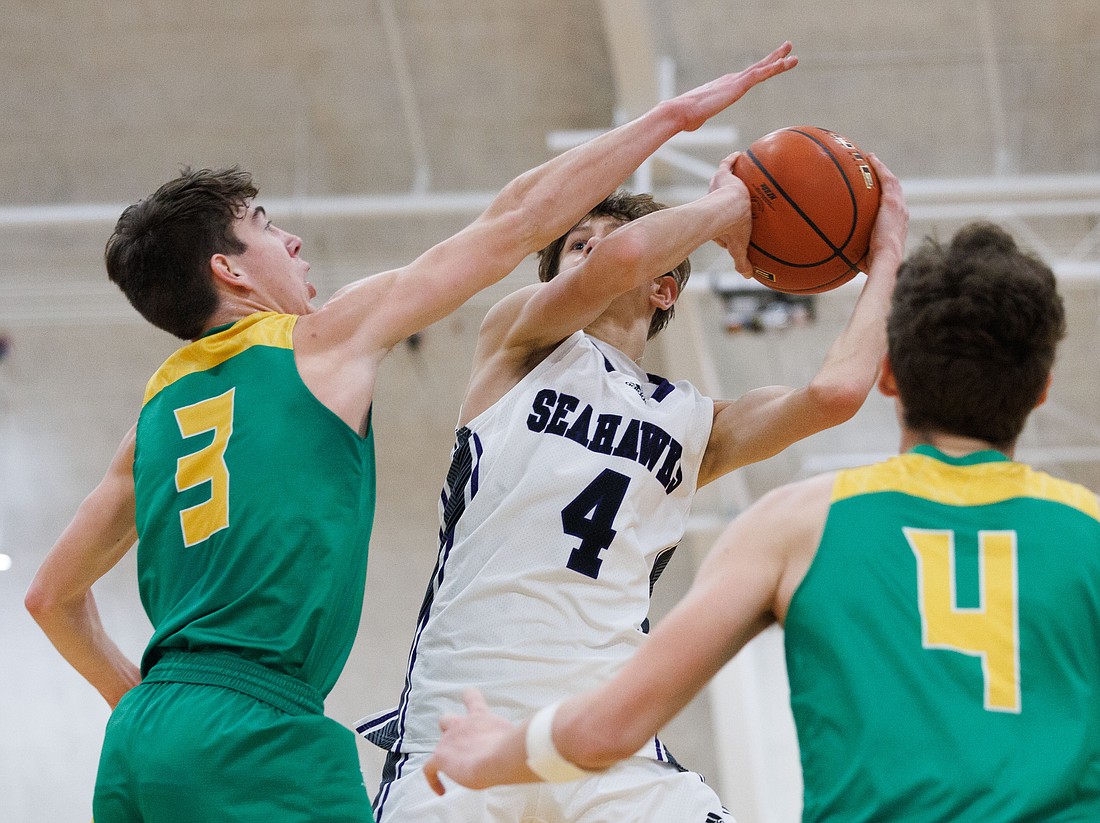 ---
---
The 2022–23 All-Northwest Conference boys basketball teams were announced Monday, March 6, as voted on by the league's coaches.
Seven Whatcom County players were named to the First Team — two each from Lynden, Sehome and Lynden Christian, as well as one from Blaine — while four others made the Second Team.
Below is the full list of selections.
Head Coach of the Year: Brett Senff, Anacortes
Assistant Coach of the Year: TJ Rice, Lakewood
Player of the Year: Davis Fogle, Anacortes, Sophomore
All-Northwest Conference First Team
| | | |
| --- | --- | --- |
| Name | School | Year |
| Quinn Swanson | Mount Vernon | Jr. |
| Anthony Canales | Lynden | Jr. |
| Grant Kepley | Sehome | Sr. |
| Tyler Sipma | Lynden Christian | Sr. |
| Coston Parcher | Lynden | Sr. |
| Mathew Russ | Blaine | Sr. |
| Grey Garrison | Sehome | Sr. |
| Jeremiah Wright | Lynden Christian | Jr. |
| Jacob Hayes | Anacortes | Sr. |
All-Northwest Conference Second Team
| | | |
| --- | --- | --- |
| Name | School | Year |
| Blaine Granberg | Burlington-Edison | Sr. |
| Mason Weller | Lakewood | Sr. |
| Lucas Smith | Blaine | Sr. |
| Aliy'is Giles | Oak Harbor | Sr. |
| Jaeger Fyfe | Meridian | Soph. |
| Ashton Engelhardt | Squalicum | Sr. |
| Bennett Howe | Burlington-Edison | Sr. |
| Mathew Storms | Sehome | Sr. |
| Connor Cox | Sedro-Woolley | Sr. |
| Devari Davis | Mount Vernon | Sr. |