Film
Academy Award screenings feature the best films of 2022
Pickford to screen the 95th Academy Awards March 12
March 5, 2023 at 5:00 a.m.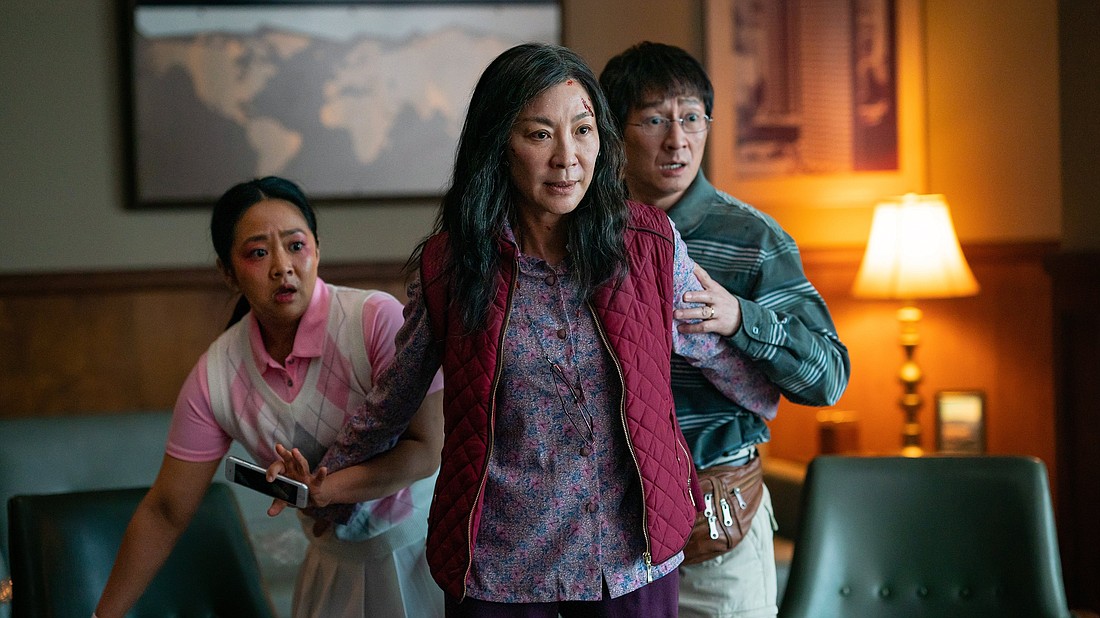 ---
---
Once upon a time, in a pre-pandemic universe, I co-hosted the Academy Awards. To clarify: I wasn't in Hollywood to dole out golden statues to A-list celebrities, but rather was in front of an audience at Bellingham's Pickford Film Center during a big-screen showing of the ceremony. I riffed with the crowd during commercial breaks, handed out prizes to glammed-up attendees and engaged in clever conversation with my fellow hostess.
It was a fun gig, and I'm glad to have had the experience, but it won't be me standing in front of the action Sunday, March 12 at the Pickford's screening of the 95th Academy Awards. Members of Bellingham Queer Collective will be doing the honors this year, and plans are afoot for special giveaways and other surprises of a cinematic nature.
In the days before the big event, movie-goers will have a couple more chances to see Oscar-nominated movies at the Pickford — director Sarah Polley's "Women Talking," which is in the running for Best Picture, and "EO," a Polish film featuring the titular donkey as its protagonist, which has been nominated for Best International Feature Film.
Donkeys were also part of much-ballyhooed Oscar contender "The Banshees of Inisherin," which previously showed at the Pickford, as did most of the Best Picture nominees in their initial theatrical runs in 2022. Among them is a shining gem which recently enjoyed a second run in February, "Everything Everywhere All at Once."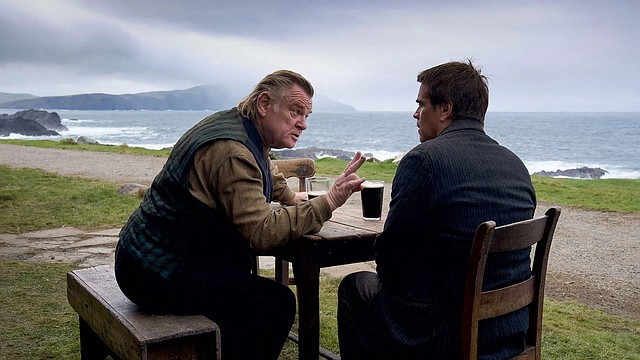 Although I haven't seen every Best Picture nominee, I'm comfortable predicting this multi-nominated film will take home at least a couple of awards. Since checking "Everything Everywhere All at Once" out of the Bellingham Public Library (yes, on DVD and yes, I'm a dinosaur), I've watched it three times, and even though its return date is already a week overdue, I may sneak in one more viewing to see if I can uncover any more of its mysteries.
For those who somehow haven't yet heard of this absurdist comedy-drama film written and directed by Daniel Kwan and Daniel Scheinert, stream it on Hulu, Showtime, Amazon or Apple TV before the awards ceremony, and prepare to enter another world. Or rather, another multiverse.
Set in the modern day, viewers are introduced to Chinese-American laundromat owners Evelyn Quan Wang (Michelle Yeoh) and her husband Waymond Wang (Ke Huy Quan) as they prepare to meet with an IRS inspector, Deirdre Beaubeirdre (Jamie Lee Curtis). Their daughter Joy (Stephanie Hsu) is supposed to go with them to the meeting to help translate, but after a fight with her mother over Evelyn not telling her father Joy is a lesbian, the couple is on their own.
Getting audited is no fun, but it's at the meeting that the movie goes off the rails — in a good way. In the elevator on the way to meet with Deirdre, the mild-mannered Waymond is taken over by a different version of himself from another multiverse.
Alpha Waymond has some big news, and it sets in motion a series of events involving parallel universes, a black-hole-like "everything bagel," battles with the villain Jobu Tupaki (another version of Joy), a world where everybody has hotdogs as fingers, sentient rocks, a talking raccoon, existentialist epiphanies, a kick-ass fight scene featuring a leather fanny pack and, ultimately, a fight between good and evil that acts as a metaphor for family dynamics.
All four of the main characters are up for awards, and it's easy to see why. Yeoh inhabits the most versions of her character, but Quan, Hsu and Curtis also do some heavy lifting when it comes to toggling back and forth between their alter-egos. Best of all, they bring both humor and humanity to this fast-paced, fascinatingly frenetic film.
Prognosticators are pointing to Yeoh or "Tár" actress Cate Blanchett to win Best Actress, but I'm keeping my fingers crossed for the captivating Yeoh, a 60-year-old actress known for doing her own stunts in martial arts films like Ang Lee's "Crouching Tiger, Hidden Dragon." If she wins the award, she'll be the first Asian actress to do so.
"I think a lot of us are crossing our fingers for an 'Everything Everywhere All At Once' sweep," Pickford Marketing Manager Gray Gordon said. "But whoever does win, we'll be super-excited to see some Pickford films take home the gold."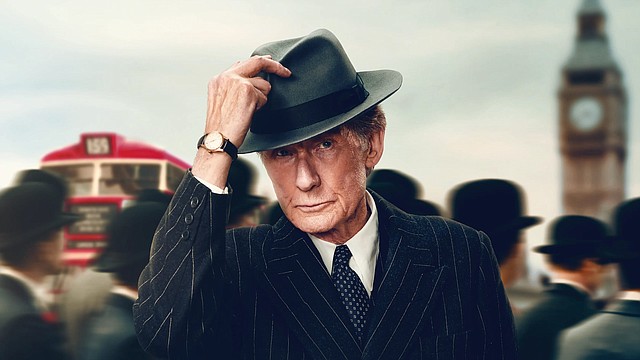 Experts are betting either Brendan Fraser ("Whale") or Austin Butler ("Elvis") will land Best Actor, but as has been proven at other Academy Award ceremonies, anything could happen. Will Steven Spielberg take home his fourth win for Best Director for "The Fabelmans"? Will Angela Basset nab a Best Actress in a Supporting Role award for "Black Panther: Wakanda Forever"? Will Andrea Riseborough sneak in a Best Actress nod for the indie film "To Leslie"? Only time will tell.
With chances to get dressed up to watch the awards ceremony unfold at both the Pickford Film Center and Mount Vernon's Lincoln Theatre, it will almost be as if you're attending the Academy Awards in person. I can attest it's a whole lot of fun, and better than watching it at home.
"I think anyone who cares about seeing films in the best possible format will find watching the awards show live at the cinema equally as thrilling," Gordon said. "There's something really wonderful about watching the ceremony the same way you'd watch a film — in public with other people, sharing each moment as a group. It's awesome!"
Show up to watch the 95th annual Academy Awards starting at 5 p.m. Sunday, March 12 at the Pickford Film Center, 1318 Bay St. Entry is by donation. Info: pickfordfilmcenter.org. Go to lincolntheatre.org to find out about its screening.