Basketball
Blaine finishes 3rd at state with win over Toppenish
Borderites top Wildcats 70-60, post best finish since 2000
March 4, 2023 at 3:49 p.m.
|
Updated March 4, 2023 at 4:38 p.m.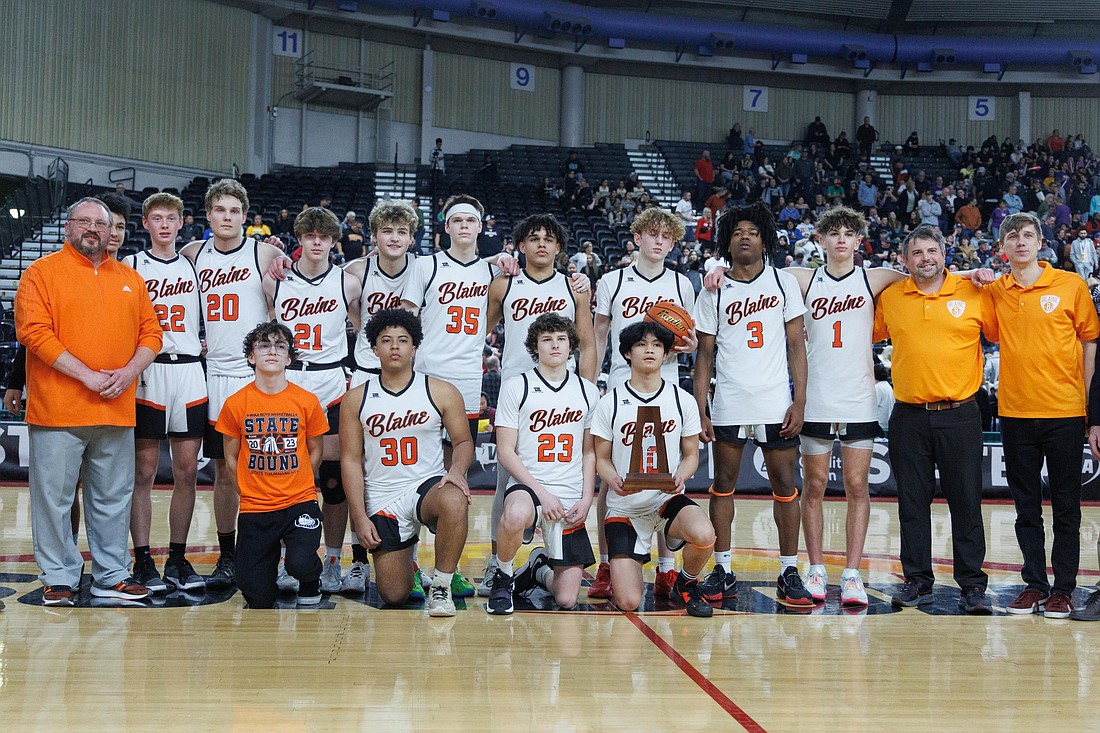 ---
---
YAKIMA — The Borderites' last tournament run this good precedes the lives of all the team's current players.
No. 7 Blaine boys basketball finished third in the 1A state tournament following a 70-60 win over No. 6 Toppenish Saturday afternoon at the Yakima Valley SunDome.
"I feel like I was out there playing. It was an intense game," first-year Blaine coach Nate Sullivan said. "Our boys wanted it bad. This is a great feeling right now."
The win gave the Borderites their highest placement in a state tournament since 2000, when now-retired 13-year NBA veteran Luke Ridnour led the team to back-to-back 2A state championships in 1999 and 2000.
"It means a lot," senior guard Lucas Smith said. "Anything including Luke Ridnour's name means a lot."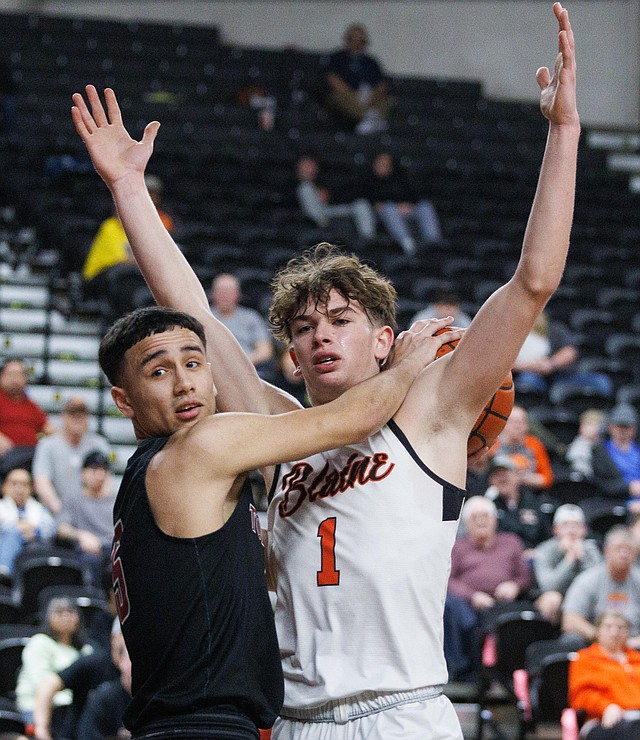 This year's third-place trophy marks the 16th piece of hardware in program history and eighth at the 1A level.
Even if the team didn't reach its goal of a 1A state title, this Blaine team, which has played together since they were kids, will go down in the history books.
"These are my brothers," Smith added. "We started playing on the same AAU team in, like, fifth grade … We hoop with each other every day, hang with each other every day."
Senior forward Mathew Russ stuffed the box score for Blaine with 19 points (9-of-15 shooting), 12 rebounds, seven assists and two blocks. Smith tallied 16 points (6-of-11 shooting) and eight rebounds, while senior forward Noah Tavis finished with 13 points on 6-of-8 shooting.
Blaine shot 53.6% from the field while holding Toppenish to just a 39.6% clip, and the Borderites outrebounded the Wildcats 35-28.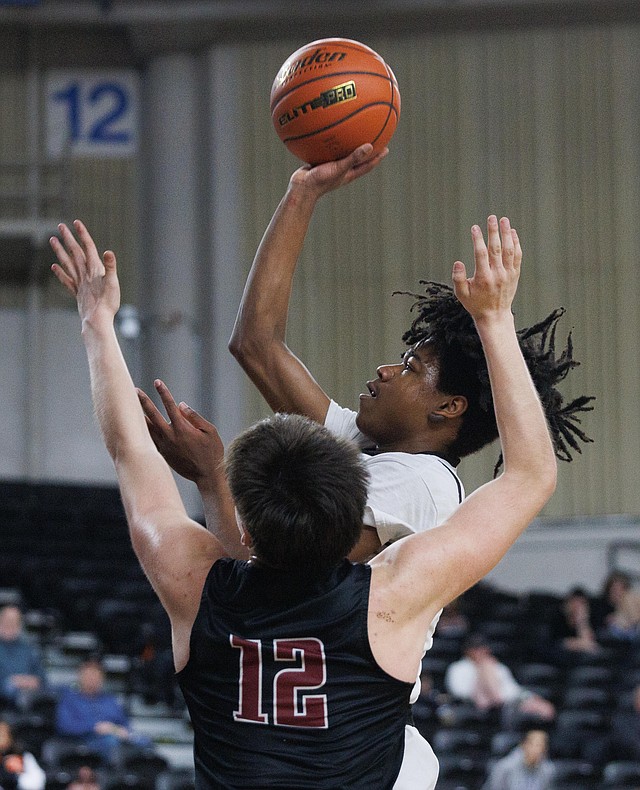 A first-quarter tie became a 38-34 lead for the Borderites after 16 minutes, as the lead changed hands four times in the opening two quarters.
Russ led all Blaine scorers with 13 points at halftime while Smith had 11.
The Borderites came out on fire in the third quarter, igniting a 14-6 run that gave Blaine its first double-digit lead of the game.
Blaine continued building its lead, taking a 15-point edge at 61-46 with 1:44 left in the third quarter. Toppenish, however, scored the period's last six points to trim the Borderites' lead to nine heading into the final eight minutes.
Toppenish struggled to keep pace with Blaine in the fourth, and the Borderites closed out the game with a 10-point margin on the scoreboard.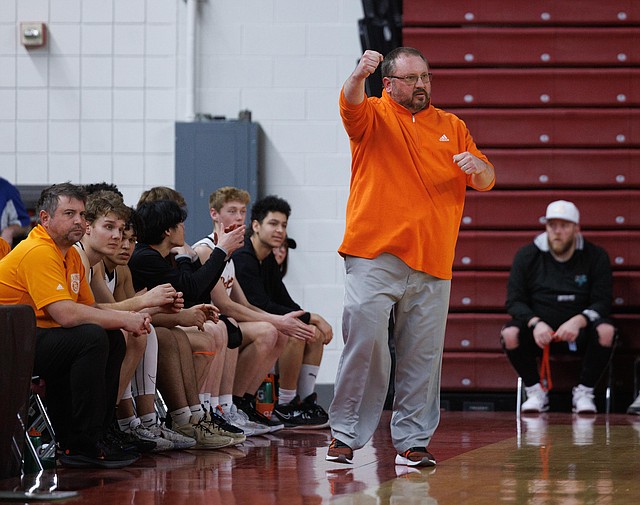 The Wildcats were led by 25 points and 12 rebounds from senior forward Shane Rivera. Senior guard Josh Perez added 24 points and seven rebounds in a two-man effort for Toppenish.
Blaine concluded its season 19-8 overall, finishing its season on a high note with a win and as one of five Whatcom County teams returning from Yakima with hardware.
"I knew we had a chance right away when I first got the job," Sullivan said. "These guys next to me told me 'coach, you know we're good enough to win the state championship.' I said 'I know you are, but it's going to be a long road.' No tears in the locker room on the last day of the season; it's a great feeling."
The Borderites will lose seven seniors to graduation: Lucas Smith, Carson Lehnert, Mathew Russ, Lawrence Creasey Pulphus, Ethan Koreski, Josh Audette and Alex Censale.
Toppenish finished its year 20-8 overall after dropping two straight games to Lynden Christian and Blaine.