Faces in the Crowd
Helen Lofton: Chef de cuisine at Storia Cucina
CDN's weekly community profile
March 3, 2023 at 5:00 a.m.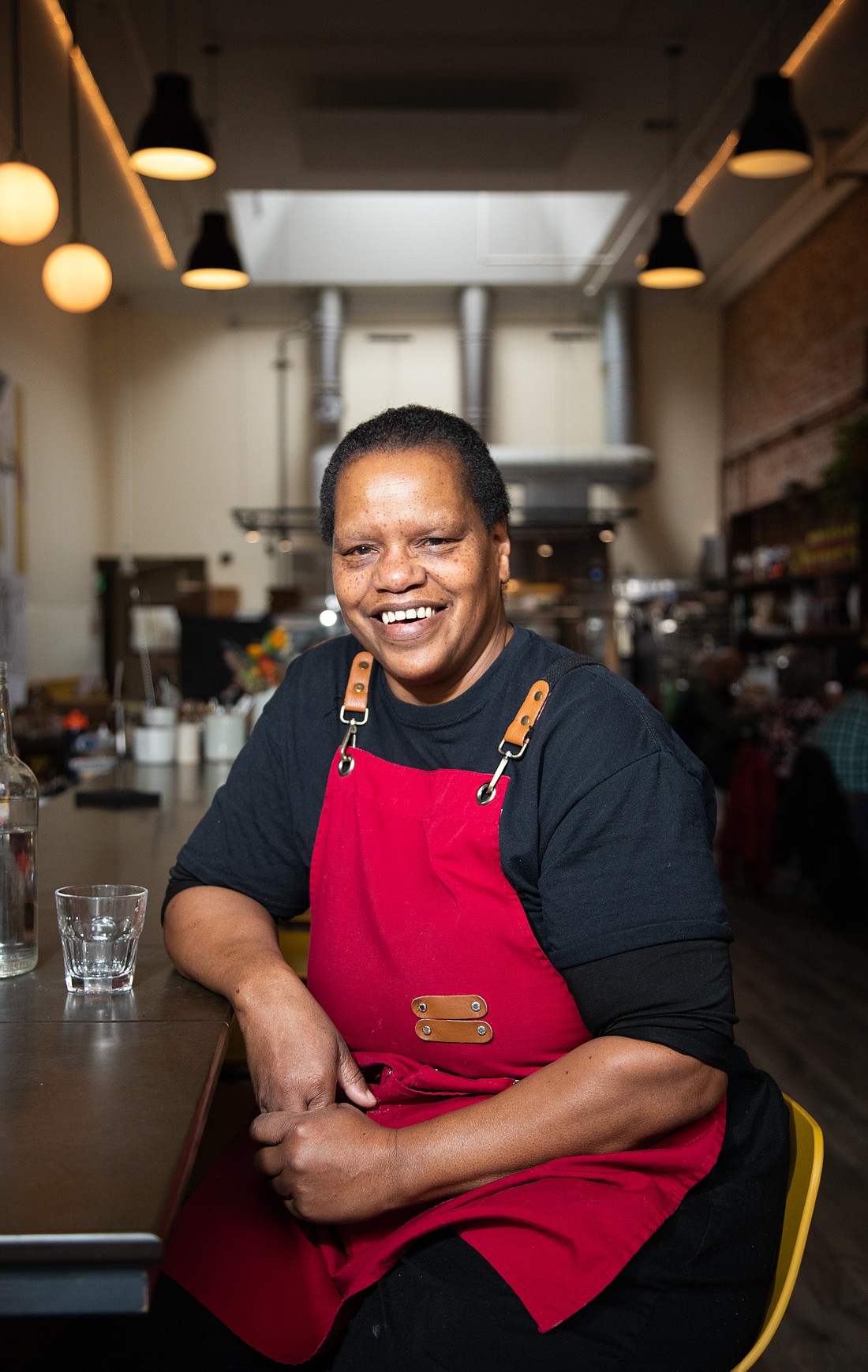 ---
---
Helen Lofton (she/hers)
Age: "Over 40" 
City: Bellingham
Lived here for: 20 years
Originally from: Spokane
Notable: Chef de cuisine at Storia Cucina, golfer, camper, outdoors person
How did you first get into cooking?
I got out of school in Seattle, and I didn't know what I wanted to do. I ended up taking this random job cooking pizzas and realized that I loved it. Food is a big thing in my family — everyone cooks, everyone loves to cook, so I tend to have that bug. Then I ended up going to culinary school [at Seattle Central] and the rest is history. I was really fortunate to have some really good mentors … They just took me under their wing. As a Black woman in the '90s it was a rough go, but I was fortunate. The first fine-dining restaurant I worked at was Ponti Seafood Grill in Seattle and Chef Alvin Binuya was really instrumental in helping me fit in. And then I had a sous chef that was a female so I was like, 'Oh women do excel in this field.' My goal as a woman of color in this industry is to foster young female chefs as much as possible. I just want to make sure they know that this is a hard job, but it's pretty rewarding. You get to do what you love.
When did you start at Storia, and what's your favorite part about working there?
August of 2021. The team — the people that I work with are phenomenal. There's two places that I've worked for where the team has been as close and caring about each other, and that was Keenan's at the Pier and here. Everyone here, we just get along. It's just a great place to work.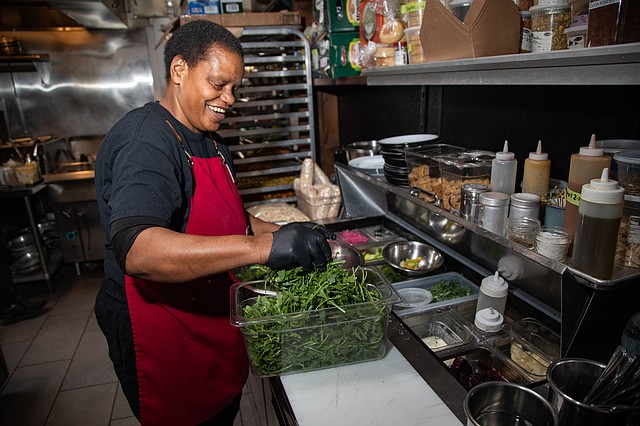 Many professional cooks work odd hours. Are you a night owl?
No, I'm here all the time. There's two types of adrenaline in the kitchen — getting everything ready, that pressure of having things ready at a certain time. And then there's dinner service, which is always the star of cooking. It is a little hard to juggle both, like today I'm so tired. I just put in a 12-hour day yesterday. I kind of adjusted after COVID to sleeping only six hours a night and trying to enjoy as much of the day as I can, especially as the days get longer there's more time for golf and work.
Have you ever felt like giving up? If so, what made you keep going?
Yes. There have been times I'm like, 'This is not worth it.' It's usually when I feel I've been passed over for a position that I'm qualified for. But in the back of my head, my grandmother used to say, 'Nothing beats a failure but a try.' And so I just continue to go. Eventually, it's gonna work out because the universe just kind of does that. So I just kept truckin' and here I am in Bellingham running this great operation with some really great people and eating a lot of pasta — and pizza.
"Faces in the Crowd" is published weekly in print on Wednesdays and online Fridays. Have a suggestion for a "Faces in the Crowd" subject? Email us at newstips@cascadiadaily.com.