Outdoors
Bigfoot culture and us
Sasquatch is everywhere, except in the forest
March 2, 2023 at 5:00 a.m.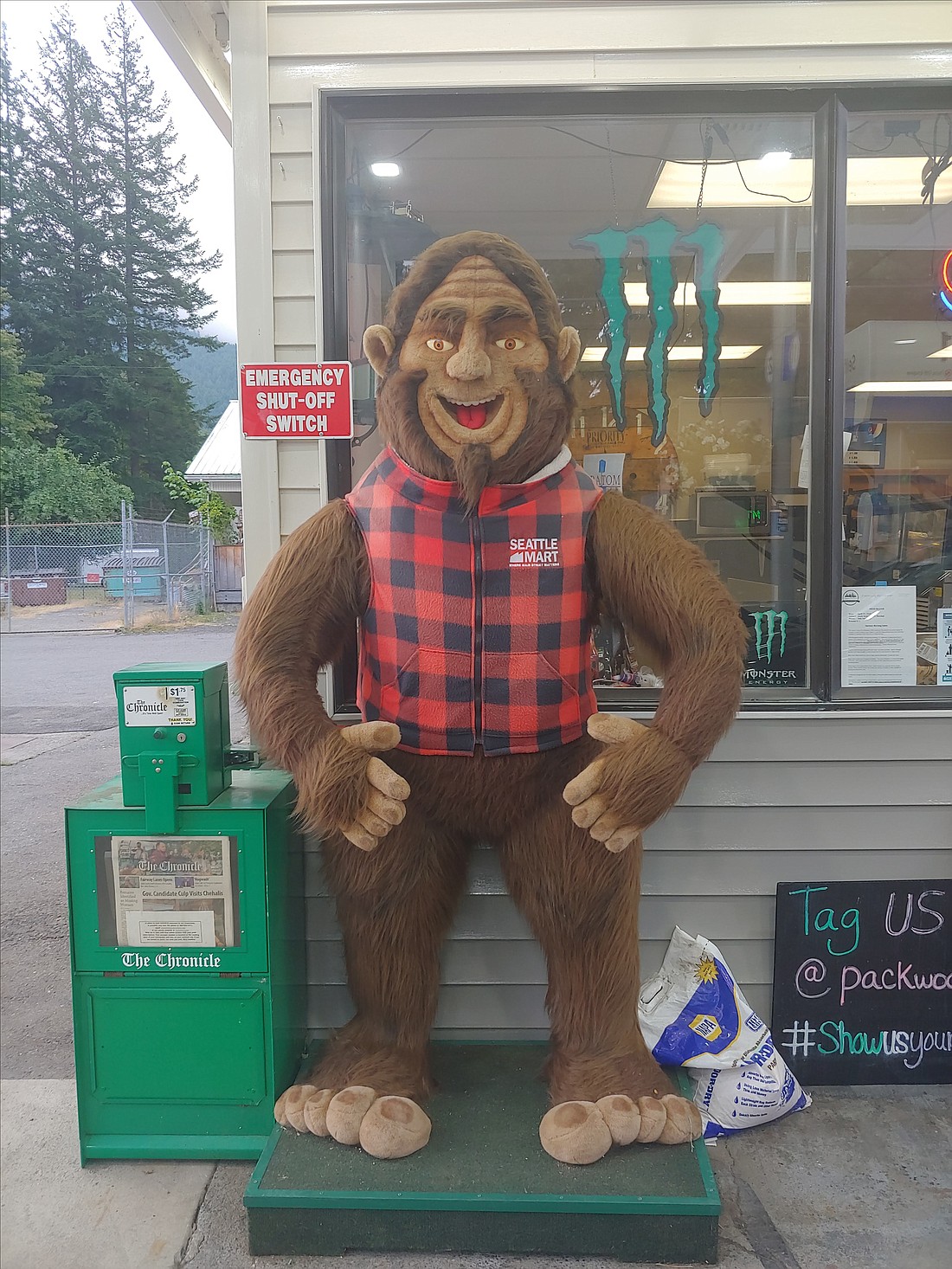 ---
---
Here is something I'm not supposed to say: I believe in Bigfoot!
Yep, I believe in our special monster. I believe in our Sasquatch, our Yeti, our giant ape. And what's more?
I have seen him.
I have seen him in rural towns, at coffee shops, on T-shirts, holding a snowboard and wearing a mask during COVID-19. I've seen him playing bongo drums and teaching Leave No Trace techniques. I've seen him everywhere — and you have too.
As an outdoor professional, occasionally people ask if I've ever seen anything that makes me believe in Sasquatch.
The question I always have to ask is whether they mean the creature or the idea.
Over the last two decades, nearly every single person that enters the wilderness has carried a camera. And what do we get with our fancy iPhones and GoPros? What do we get from the countless wildlife cameras and drones? 
We get fuzzy pictures of bears or shadows in the distance. We're told these unconvincing images are definitive proof that there's something out there.
Climbers, backcountry skiers, backpackers, trail runners and hunters have gone further into the backcountry to pursue their passions than ever before. While there are areas in the North Cascades that are seldom visited, the reality is there are almost no places that are not visited. It has become sadly clear this mythic creature likely doesn't exist in our local mountains.
One could make an argument that maybe there was some kind of hominid creature in the Pacific Northwest in our distant past. Certainly, there are several Native American stories about such a creature. But without pictures, bones or really anything at all, there's no way to prove such a thing ever existed. 
Some might argue there's no proof Bigfoot doesn't exist either, but that's a disingenuous argument. I could just as easily say there's no proof I won't be president tomorrow.
A recent research paper authored by Floe Foxon of Cold Spring Harbor Laboratory explores the correlation between Sasquatch sightings, bear populations and expected bear sightings.
The completely unsurprising conclusion of the paper is that "Sasquatch sightings were statistically significantly associated with bear populations such that, on average, one 'sighting' is expected for every few hundred bears. Based on statistical considerations, it is likely many supposed Sasquatch are really misidentified known forms."
In other words, what most people see when they think they see a Sasquatch is a bear.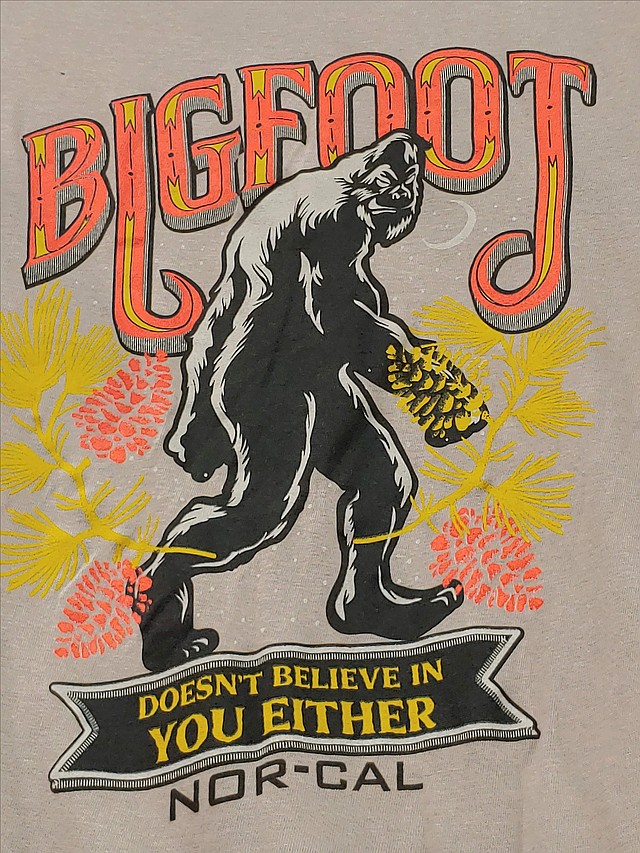 The nearly nonexistent likelihood of a mountain monster doesn't mean that it isn't fun to think about. Why? In part because it's a piece of our heritage in the Pacific Northwest. This is our cryptid, our Loch Ness Monster, our ghost, our Jersey Devil. It's fun to embrace the lore around Sasquatch, and this fun has led to a multi-national Bigfoot industry.
There are no easily available studies on how much Bigfoot is worth. According to Wikipedia, there are at least 61 fictional films about Sasquatch. There are hundreds of books and thousands of souvenirs.
Dozens of different kinds of businesses and events have been named after the creature. Indeed, one of the most famous monster trucks of all time was named after it.
In addition to all of this, the search for Bigfoot has never been more popular. An Animal Planet reality show titled "Finding Bigfoot" documents the adventures of Sasquatch hunters. Several guide services offer adventures wherein people look for the creature, an act often referred to as "Squatching."
It is reasonable to believe that the culture surrounding bigfoot — a creature that has never definitively been proven to exist — is worth billions of dollars.
But who owns Bigfoot?
Several years ago, I was in a gift shop in Estes Park, Colorado. There was a T-shirt on display in the shop, and the bottom of the shirt read "Rocky Mountain National Park." Above the slogan, there was a picture of Bigfoot holding two fingers up in a peace sign.
I found myself a little bit offended. What gives the Colorado Rockies the right to our monster? Or worse, Bigfoot hunters in North Carolina, Georgia or the Desert Southwest? For years, this creature was purported to live somewhere between Northern California and southwest British Columbia. Is this just another cultural export from the Pacific Northwest, like good coffee?
No one has an exclusive right to a generations-old myth. And the culture of Bigfoot will likely continue to expand, both in stories around the campfire and in company branding, souvenirs, tourism and media. And maybe that's OK.
The idea of Bigfoot is fun and exciting. Even if we don't really believe that a hairy beast is roaming the forest, it's certainly OK to enjoy the myth and believe in what we can see: the culture of Bigfoot, everywhere.