The A-List
A&E calendar: Gospel, Pride, summer rep and revues
A curated selection of happenings in Whatcom and Skagit counties
June 28, 2023 at 5:05 a.m.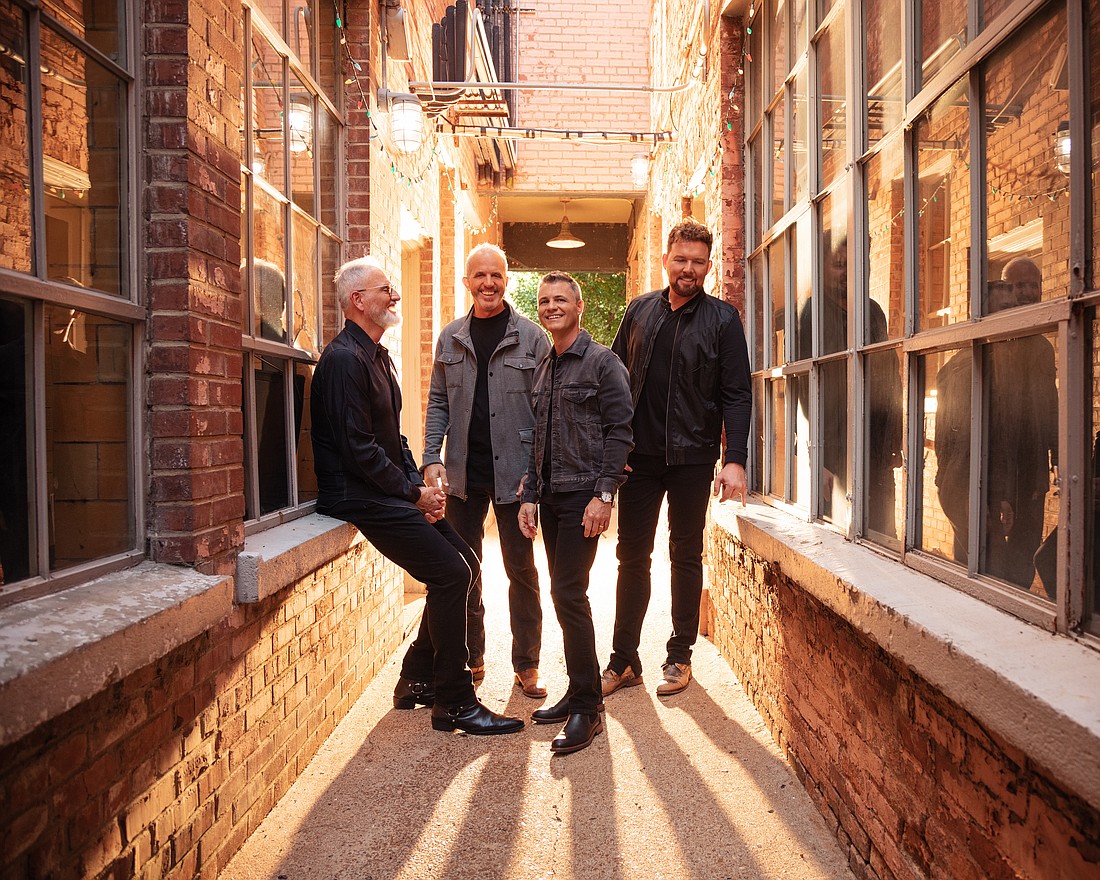 ---
---
Wednesday, June 28
Night Market by the Sea
5–9 p.m., G Street Plaza, Blaine
Peruse an eclectic mix of local produce, handmade crafts, jazzy accessories and baked goods at this open-air event taking place the second and fourth Wednesday of the month through August. Info: blainebythesea.com.
Thursday, June 29
Blues, Brews & BBQ
6–9 p.m., Hotel Bellwether, One Bellwether Way
Cascadia Groove opens this outdoor summer concert series on the scenic waterfront terrace at the hotel. The events continue Thursdays through Sept. 7, with a special Fourth of July event. Tickets are $15 general, $35 with a barbecue dinner. Info: hotelbellwether.com.
Depot Drag Show
7 p.m., Aslan Depot, 1322 N. State St.
Help raise funds for Northwest Youth Services' Queer Youth Services program at this showhosted by Mx. with performances by Dizzy Phoria, Rikki Sensation, Little Bo Peeps, Feather Fatale, County Dykeula and Navouny Divinne. During the event, $1 of every pint sold will benefit the program. Info: aslanbrewing.com.
Taylor Made
7:30 p.m., Lincoln Theatre, Mount Vernon
Hear classic songs from James Taylor's repertoire of studio and live album releases from the 1970s to the present such as "Carolina In My Mind," "Shower the People," "Country Road" and many more. Tickets are $25–$30. Info: lincolntheatre.org.
Paranormal Cirque
7:30 p.m., Bellis Fair parking lot, 1 Bellis Fair Parkway
Circus, theater and cabaret will combine for big-tent performances taking place through July 10. Acts you can expect to see include the Wheel of Death, mystifying magic and more. There are horror elements to the storyline, including adult language and material. Tickets are $20–$65. Info: www.paranormalcirque.com.
Menace on the Mic
8:30 p.m., Menace Brewing, 2529 Meridian St.
Want to take a chance at performing stand-up comedy? Show up early to sign up for your spot, then stick around to see the action unfold. The free event takes place every other Thursday. Info: menacebrewing.com.
Naughty Blokes
6–8 p.m., Elizabeth Park, 1000 Walnut St.
This free summer concert series continues with original songs with a classic rock flavor. The events take place Thursdays through Aug. 24. Info: Facebook.com/elizabethparksummerconcerts.
Fairhaven Summer Repertory Theatre
7:30 p.m., FireHouse Arts and Events Center, 1314 Harris Ave.
Bellingham TheatreWorks' monthlong series of plays includes Jane Martin's "Keely and Du." The play will show in repertory through July 23 along with Johnna Adams' "Gidion's Knot" and "What the Constitution Means to Me" by Heidi Schreck. Tickets are $21. Info: bellinghamtheatreworks.org.
Friday, June 30
Lummi Island Rummage Sale
4–8 p.m., Congregational Church, 3913 Legoe Bay Road
Find great deals at this annual event, which continues from 9 a.m. to 7 p.m. Saturday. In addition to bargains, there will be beer, wine, brats, hot dogs, snow cones and music. Info: ourlummiisland.org.
The Deaf & the Musician
7:30 p.m., Inner Child Studio, 715 W. Orchard Drive
These Salt Lake City artists will merge sign language with music for this unique performance (they'll also perform Saturday, July 1, at the New Prospect Theatre). Comedy Crash will share their improv talents following tonight's concert. Tickets are $16. Info: innerchildstudio.org.
Summer Games Showdown
8 p.m., The Upfront Theatre, 207 Prospect St.
See some of the most comedic battles in history as improvisers face fierce competition and the audience decides who comes out on top. Tickets are $10–$16. Info: theupfront.com.
Flicks in the Park
9 p.m., Pioneer Village, 2004 Cherry St., Ferndale
As part of Ferndale's Summer of Fun events, watch "Puss in Boots: The Last Wish" after the sun goes down. Admission is free. The series concludes July 15 with "Back to the Future." Info: cityofferndale.org.
Risque Renegades
9:30 p.m., The Blue Room, 202 E. Holly St.
"Beers & Bikinis" is the name of shows Friday and Saturday featuring local dancers who will take to the stage for a pool-themed variety show. Tickets are $20–$30; attendance is 18 and older. Info: blueroombham.com.
Saturday, July 1
Bellingham Farmers Market
10 a.m. to 2 p.m., Depot Market Square, 1100 Railroad Ave.
Approximately 90 vendors from Whatcom and Skagit counties are on site at this weekly market, which continues every Saturday through Dec. 16. Info: bellinghamfarmers.org.
Dockside Market
10 a.m. to 2 p.m., Squalicum Harbor, Gate 5
Local fisherfolk will be selling their fresh and frozen wares at this twice-monthly market. Visit the dock early to find the best selection of seafood options. Details and participating vendors and products are posted 24 hours ahead of sale days. Info: bellinghamseafeast.org.
Sculpture Woods
10 a.m. to 4 p.m., 3841 Legoe Bay Road, Lummi Island
Visitors are welcome to tour Ann Morris' figurative bronzes set on the 15 acres of Northwest forest which surround her studio. Please be aware the Sculpture Woods is only open to the public on the first Saturday of every month. Info: Lummi-island.com.
Artists Reception
3–5 p.m., Smith & Vallee Gallery, Edison
Meet sculptor Jeff Day and painter Nicki Lang at this opening event. The works will be on display from 11 a.m. to 5 p.m. Thursdays through Mondays through July 30. Info: smithandvalleegallery.com. 
Unsubdued Revue 3
6 p.m., Pioneer Park, 2004 Cherry St., Ferndale
Watch a medley of short plays, spoken word, poetry and dance, all created and performed by local artists, Saturday and Sunday on an outdoor stage. Entry is free; additional shows take place July 8–9. Info: Facebook.com/unsubduedtheatre.
Janie Cribbs and the T.Rust Band
6 p.m., Heart of Anacortes, 1014 4th St.
Hear blues and sultry soul when this ensemble kicks off the City of Anacortes' free Summer Concert Series. Concerts continue most Saturdays through Aug. 26. Info: theheartofanacortes.com.
Fairhaven Outdoor Cinema
6:30 p.m., Fairhaven Village Green
The Bayou Opposums perform at this summer film series before "Top Gun: Maverick" screens at sunset. The music and movies continue Saturday nights through Aug. 26. Entry is $7–$8. Concessions will be available for purchase. Info: enjoyfairhaven.com.
Drag-Prov
8 p.m., The Upfront Theatre, 207 Prospect St.
Drag performers and improvisers in drag will head onstage to compete in hilariously epic lip-sync battles, wildly funny improv games and more. Tickets are $20–$25 for the one-night-only event. The show is recommended for mature audiences. Info: theupfront.com.
Jonathan Richman
8 p.m., Lincoln Theatre, Mount Vernon
Following a weather-related show cancellation in early March, this legend of underground music will head onstage. Tommy Larkins will join Richman on the drums. Tickets are $25–$39. Info: lincolntheatre.org.
Jeffrey Martin and Anna Tivel
8 p.m., New Prospect Theatre, 207 Prospect St.
These Portland-based songwriters bring their considerable talents to Bellingham. Both musicians have numerous albums under their belts. Tickets are $25. Info: newprospecttheatre.org.
Sunday, July 2
Depot Comedy Club
8 p.m., Aslan Depot, 1322 N. State St.
At this monthly event featuring top-tier stand-up comedians from throughout the region, Derek Sheen will be headlining, Jess Everett will be featured, Meaghan Elwood will be guesting and Travis Nelson will host the show. Tickets are $20. Info: aslanbrewing.com.
Friday, July 7
Summer Festival
Through Saturday, various venues in Everson
A 3-on-3 basketball tournament, arts and crafts vendors, food vendors, a book sale, a car show and a parade will be part of this two-day event. Info: ci.everson.wa.us.
Food Truck Fridays
5:30 p.m., Pioneer Village, 2004 Cherry St., Ferndale
Numerous food trucks will be on-site for this event, which is part of the city's Summer of Fun lineup. At 6 p.m., the Mighty Bayou Opossums will start playing funky New Orleans jazz and blues. Info: cityofferndale.org.
Chris Eger Band
6 p.m., Seafarer's Memorial Park, Anacortes
This bluesman will be joined by the Powerhouse Horns for the first free concert of the summer hosted by the Port of Anacortes. The family-friendly events continue Wednesday and Fridays through Aug. 25. Info: portofanacortes.com.
Farmtunes
6–9 p.m., Bellewood Farms, 6140 Guide Meridian
Lynden-based Queen's Bluegrass will kick off this eight-week outdoor summer concert series. The free, family-friendly events continue Fridays through Aug. 25. Food and beverages can be purchased from Bellewood's Ten Mile Cafe, and free samples of farm-made spirits will be served in the distillery's tasting room. Info: bellewoodfarms.com.
First Friday
6–10 p.m., throughout downtown Bellingham
Stroll throughout the urban core to check out local artists and galleries, places to eat and drink, late-night shopping, events, live music and more. All are welcome. Info: downtownbellingham.com.
Gospel Music Caravan
7 p.m., Mount Baker Theatre, 104 N. Commercial St.
The Booth Brothers, Legacy Five, comedian Tim Lovelace and Liberty Quartet will kick off this three-session event, which continues at 10 a.m. and 7 p.m Saturday. Tickets are $35–$50 per concert, or $99–$179 for all three. Info: mountbakertheatre.com.
'On Golden Pond'
7:30 p.m., Anacortes Community Theatre, 918 M Ave.
Family dynamics will be explored during showings of this drama taking place weekends through July 29. The play is set at the summer home of an elderly couple who are taking care of their daughter's fiancé's teenage son. Tickets are $25. Info: acttheatre.com.
Saturday, July 8
Pride in Bellingham
Saturday and Sunday, various locales
A Pride Family Picnic kicks off a weekend of LGBTQ+ celebrations from noon to 4 p.m. Saturday at Boundary Bay Brewery's beer garden. From 7–10 p.m. that night there will be an all-ages Pride Dance at the Depot Market Square. At 11 a.m. Sunday, a Pride Parade will start at Waypoint Park and end at Depot Market Square, where there will be a Pride in Bellingham Festival taking place through 4 p.m. Info: prideinbellingham.org.
Kids-R-Best Fest
10 a.m. to 2 p.m., Storvik Park, 1110 32nd St., Anacortes
Games, activities, inflatables, live entertainment, food, prizes and more will be part of this annual event which has been taking place since 1990. Per usual, attendance is free. Info: anacortes.org.
Summer Market
10 a.m. to 5 p.m., Petals & Blooms Barn, 5780 N. Star Road, Ferndale
More than 40 local artists, crafters and makers will be showing and selling their wares at this one-day event. Entry is free. Info: petalsandbloomsdecor.com.
Soiree: An Evening of Art Tasting
4–8 p.m., FAB Studios, 314 E. Holly St.
Allied Arts hosts this French-flavored fundraiser featuring appetizers, beverages, music and the opportunity to tour the studios of 12 different local artists. Tickets are $15 for Allied Arts of Whatcom County members, $18 in advance and $20 at the door. Info: alliedarts.org.
Sunday, July 9 
Blaine Harbor Music Festival
Through July 15, throughout Blaine
Concerts from world-class musicians and camp students studying instrumental jazz, vocal jazz, pop/rock performance and songwriting will take place at various venues throughout the week, culminating in a BHMF Music and Arts Street Fair from 11 a.m. to 4 p.m. Saturday, July 15. Most events are free. Info: blaineharbormusicfestival.org.
Alger Sunday Market
11 a.m. to 4 p.m., Alger Community Hall, 13734 Parkview Lane
Shop for plants, produce and artisan crafts at this opening day event, which takes place Sundays through Sept. 24. Around 1 p.m., there will be a community potluck. Music typically starts around lunchtime. Info: Facebook.com/algersundaymarket.
Before heading out to attend in-person happenings, check with individual venues to make sure the event is still taking place as scheduled.
The A-List appears weekly. To submit an event for consideration, email calendar@cascadiadaily.com.