Elections
2 Bellingham initiatives qualify for November ballot
Measures would raise minimum wage, offer tenant protections
June 27, 2023 at 2:13 p.m.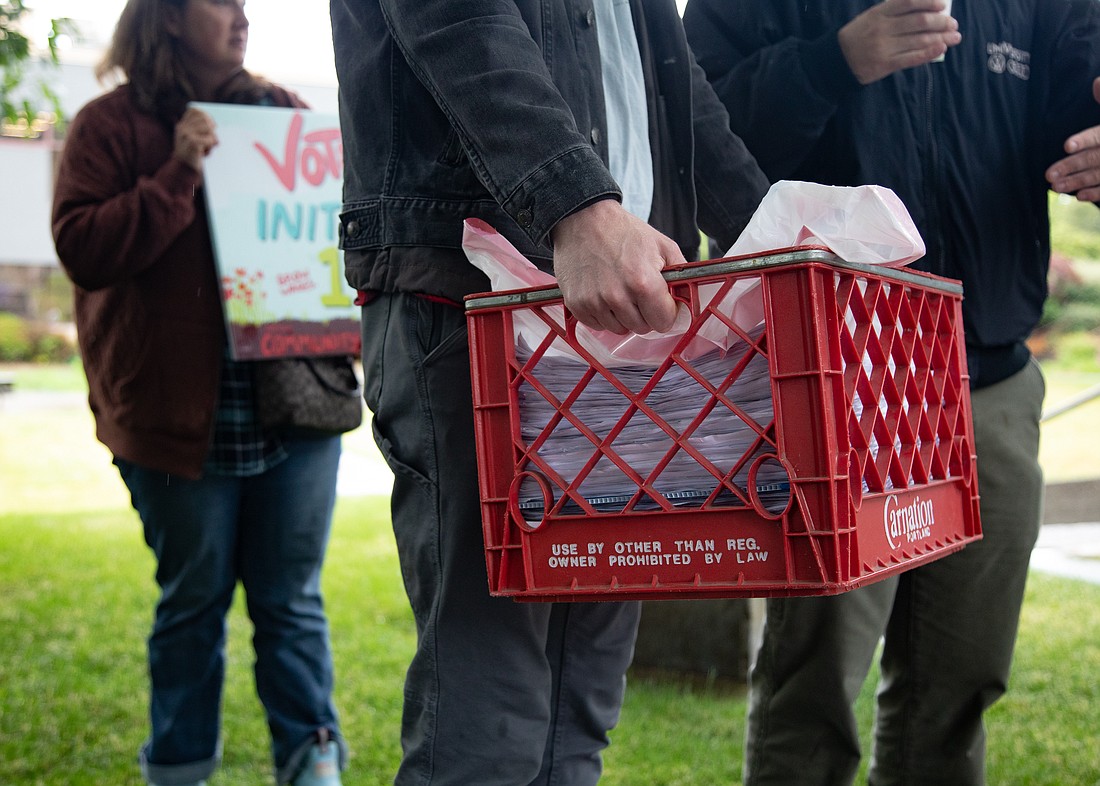 ---
---
Two petitions to put worker-friendly initiatives before Bellingham voters have qualified for the November ballot, Whatcom County Auditor Diana Bradrick said.
The auditor's office certified an initiative to increase the city's minimum wage on Friday, June 23. The second initiative, offering certain protections to renters, passed the auditor's review on Tuesday, June 27.
Community First Whatcom is proposing the initiatives, which are similar to two measures the group put on Bellingham's November 2021 ballot. While the group known in 2021 as People First Bellingham saw its wage and tenant measures fail that year, two of the group's initiatives passed: bans on police technologies and the use of city funds to discourage unionization.
The Bellingham City Council must vote by Aug. 1 to place Initiative 1, the minimum-wage measure, and Initiative 2, relocation assistance for renters, on the Nov. 7 ballot. The council action is a formality, however, and the auditor's certifications essentially ensure that both measures will come before voters who reside within the Bellingham city limits.
Initiative 1 would raise the city's minimum wage by $1 over the state minimum on May 1, 2024. The initiative also calls for raising the minimum wage to $2 over the state's minimum wage in May 2025.
If approved by voters in November, Initiative 2 would require landlords to provide relocation assistance to their tenants, equal to three months' rent, if landlords increase the rent by 8% or more. The relocation assistance measure is similar to a program already in place in Seattle.
Community First Whatcom organizers carried a crate full of petitions with more than 13,000 signatures into city hall on June 20. The group had collected 7,314 signatures for the minimum-wage initiative and 6,406 signatures for the relocation assistance measure, organizers said. Both measures needed 3,093 signatures from registered voters in Bellingham to qualify for the ballot.