Transportation
WTA wins grant for hybrid buses
New buses to replace agency's original hybrids from 2012
June 26, 2023 at 2:16 p.m.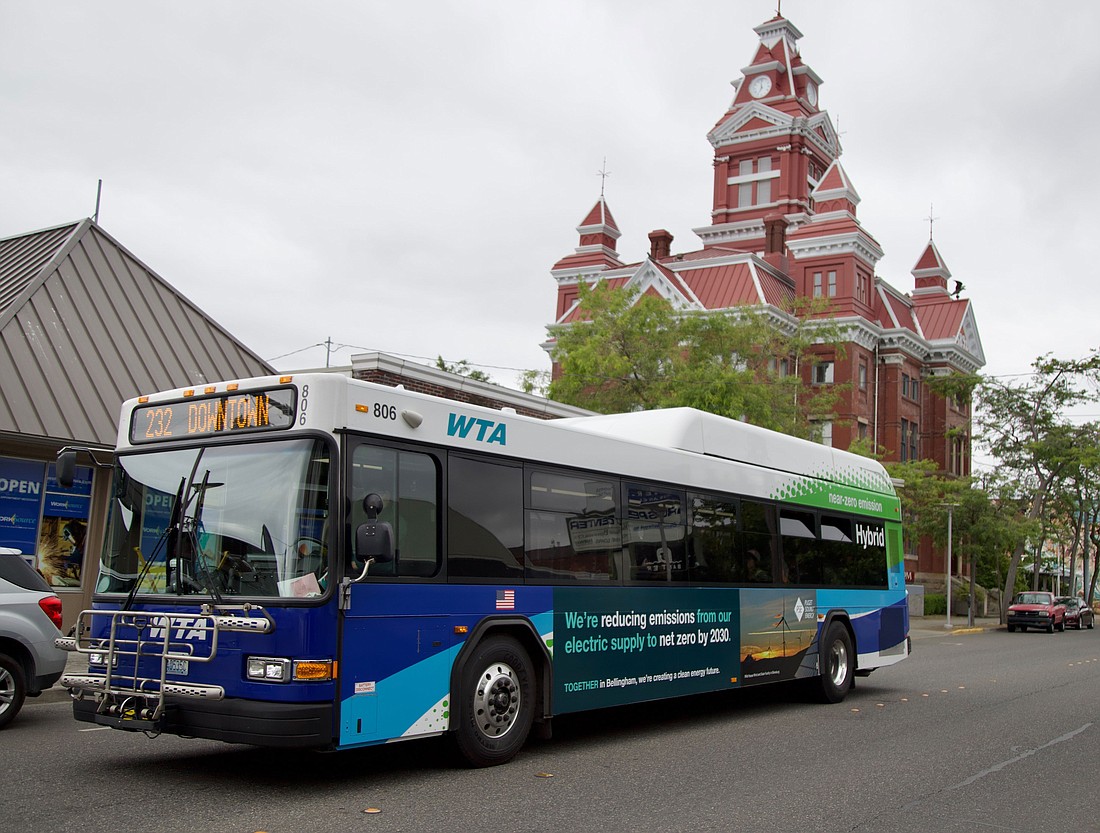 ---
---
Whatcom Transportation Authority will receive a $9.6 million federal grant to purchase 11 diesel-electric hybrid buses. The award was part of more than $22 million in grants disbursed to transit agencies in Whatcom, Skagit and Island counties, according to a June 26 news release from U.S. Rep. Rick Larsen. 
Larsen, who sent a letter to the Federal Transit Administration recommending WTA for the grant, said all the money coming into his congressional district will enable the transit agencies to "keep people moving while reducing maintenance costs, lowering energy consumption and pulling carbon pollution out of public transportation."
WTA's board of directors decided to seek the grant for hybrid buses in April, after hearing from staff that the agency didn't have enough charging stations to accommodate a large order of all-electric buses. The 11 new hybrids will replace three 2009 diesel buses and the eight original hybrid buses in WTA's fleet, which were acquired in 2012.
If WTA sticks to its current plan to transition to zero-emission vehicles, this should be the last order of hybrid buses — not to mention diesels — the agency makes, said Maureen McCarthy, WTA's director of community and government relations.
A draft report on WTA's zero-emission bus transition plan, discussed at the board's June 15 meeting, said the agency would stop running diesel buses in 2035 and pull its last hybrid out of service in 2039. 
Skagit Transit will receive $5 million from the FTA to replace its maintenance, operations and administration facility. Island Transit won a $7.5 million grant for the South Whidbey Island Transit Center, to be built in Clinton.