Breaking News
5 OceanGate submersible passengers believed to be dead
Coast Guard: Debris discovered near Titanic wreck indicates vessel imploded
June 22, 2023 at 12:47 p.m.
|
Updated June 22, 2023 at 3:43 p.m.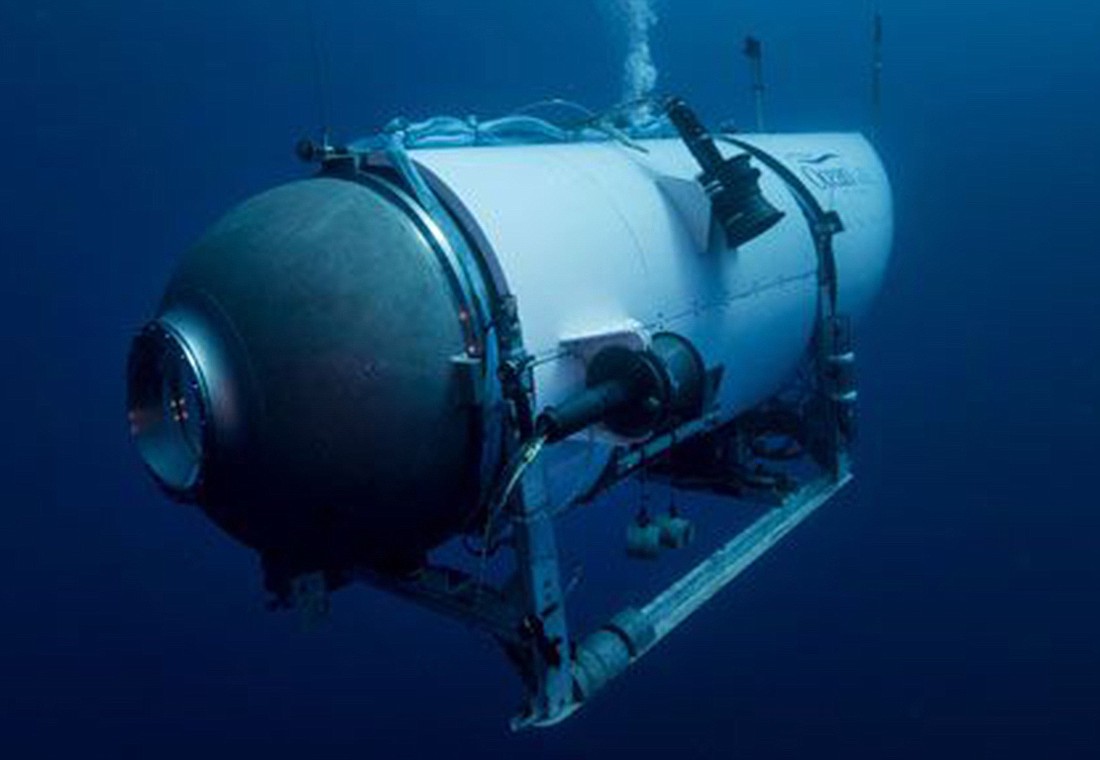 ---
---
The five passengers aboard the OceanGate Titan submersible are believed to "have sadly been lost," the company said in a statement Thursday morning, June 22. 
The submersible initially went missing Sunday, June 18, less than two hours into its dive to the wreckage of the Titanic. 
Members of the U.S. Coast Guard, the agency leading the multinational search for the vessel, say debris from the Titan was found less than a third of a mile away from the Titanic wreck on the sea floor. 
A remote-operated vehicle discovered the Titan's tailcone just 1,600 feet from the bow of the 1912 shipwreck, USCG Rear Admiral John Mauger reported during a press conference Thursday afternoon. Additional debris "consistent with the catastrophic loss of the pressure chamber" was discovered nearby, Mauger said. 
Experts say the debris indicates the vessel imploded, but it's too early to say when the implosion occurred. 
"I know there's a lot of questions about how, why, when this happened," Mauger said. "That's going to be, I'm sure, the focus of future review. Right now, we're focused on documenting the scene." 
Mauger said he did not know about the possibility of recovery of the bodies of the five victims, but called the 3,800-meter depth an "incredibly unforgiving environment." 
The multi-day, international search for the five passengers aboard — including Everett-based OceanGate's CEO Stockton Rush — captivated audiences around the world. 
"These men were true explorers who shared a distinct spirit of adventure, and a deep passion for exploring and protecting the world's oceans," the company said. "Our hearts are with these five souls and every member of their families during this tragic time."
The Everett-based company responsible for the Titan claimed several Washington-based organizations — including Boeing and the University of Washington — as well as federal agencies, helped with the design, though several of those companies have denied involvement. 
Both Boeing and the University of Washington have denied the claim. 
In a statement provided to CNN, UW stated the university was not involved in the "design, engineering, or testing" of the submersible. 
UW spokesperson Victor Balta told CNN the university's Applied Physics Laboratory had previously signed a $5 million agreement for collaboration on research with OceanGate, but that collaboration resulted in the Cyclops 1, a steel vessel that can dive just 1,640 feet, significantly less than the Titan's 13,000-foot claim. 
Boeing, too, denied its involvement with the Titan. 
"Boeing was not a partner on the Titan and did not design or build it," the company said in a statement to Business Insider. 
This story was updated to include additional information at 3:43 p.m. June 22, 2023.