Ron Judd
A leap to Fridays for CDN's print newspaper
Friday edition, new managing editor on tap at Cascadia Daily
June 21, 2023 at 5:10 a.m.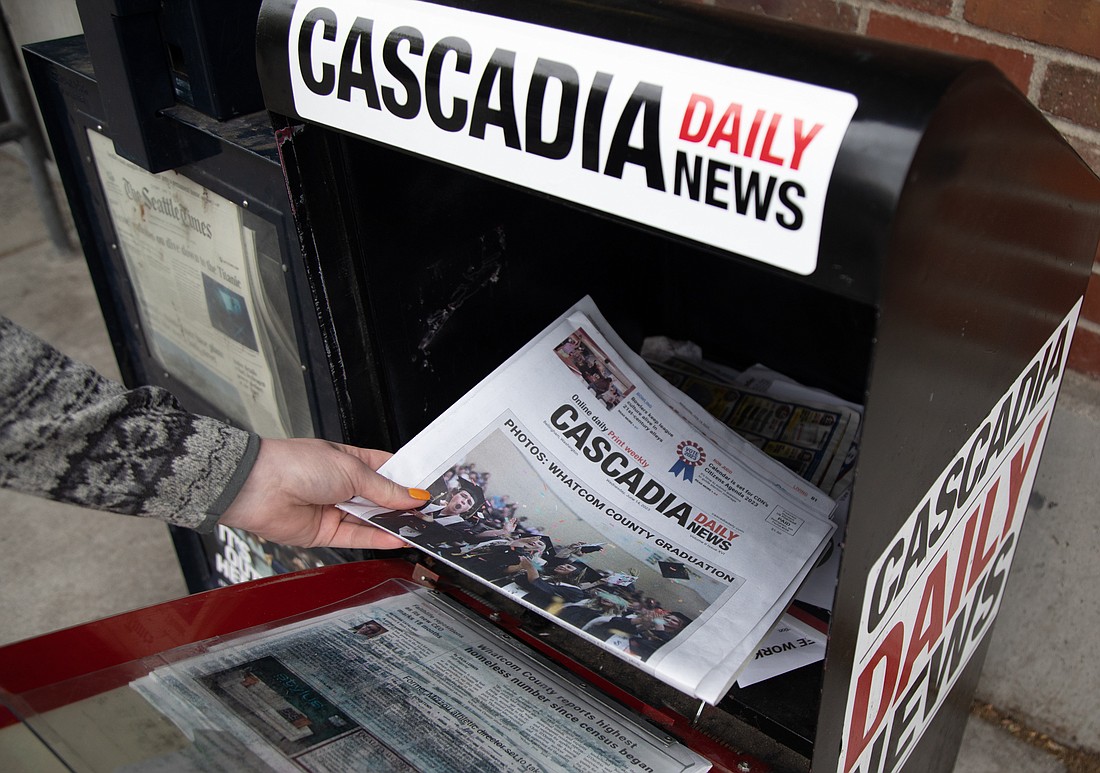 ---
---
We're moving. 
Not out of town (lest we be confused with an NBA franchise) or even down the street. Just to a new publication day. 
Old print day: Wednesday. New print day: Friday. 
Starting July 7, CDN's print newspaper — a local institution for more than a hundredth of a century — will be published Friday mornings, available at its usual pickup spots and delivered to the U.S. Post Office for mailing to subscribers. The final Wednesday print edition of CDN will be published on June 28.
Why the change? Efficiencies, practicalities — and a slight content shift.
We began printing on Wednesdays in March 2021 before we were fully formed as a news organization. The Wednesday edition has always been a sort of hybrid product, mixing the freshest midweek breaking news with a selection of CDN's better content from the previous six days.
While maintaining a strong what's-new approach, the Friday paper will lean into the latter goal: More enterprise, depth, context, investigative reporting, engaging commentary, community faces and photography.
We've also heard from a number of readers in a recent in-depth survey (a big thanks to all who participated, by the way) that many of you already are setting aside quieter times to read the print version of CDN. That fit with our existing ponderings of moving to a more end-of-week focused print newspaper.
We'd like the print paper to morph into a greater showcase for the best CDN enterprise stories, photos, special reports, unique layouts and other storytelling features that take on new — and arguably better — dimensions in print than online. 
We're doing that sometimes now. We'll do it more in the future. 
But other, more pragmatic, factors are fueling the change — reasons enough to switch, on their own, in my mind.
I cringe at the industry term "digital-first," but we really are. We publish news online seven days a week (if you doubt this, sign up for one of our daily emailed newsletters), which won't change. But a  Monday-to-Friday print paper production schedule will be more efficient for all of us in the newsroom.
Wednesday print publication gave us a 6 p.m. Tuesday deadline, meaning our print "production" day — we all participate in edits, fixes, page-proofing and highly entertaining kibbitzing and second-guessing — fell on top of numerous important government meetings and news events. These include the always fascinating actions of the Bellingham City Council (Mondays) and Whatcom County Council (Tuesdays). Election nights, with tight or impossible Tuesday night deadlines, were no joy ride, either — even with the customary pizza-fueling.
And a weekly production schedule is more efficient than one interrupted by a weekend, when both staff and sources take time off to attempt to be like normal humans.
A print content evolution
How will this change CDN's products, both online and in print? Barely at all online, as we already publish all of our staff-created news material at cascadiadaily.com.
The print paper (see above) won't be slashed in size or quality. But it will evolve as we retool, refocus and do more in-depth reporting and commentary. (See below!)
In the short term, though, you'll notice some print tweaks: Some Living section features will be retooled; we'll ask our columnists and contributors for more curated hot-takes and fewer long events lists, which will remain available online. (The calendars will shift to a Friday-through-the-following-Sunday focus, so two weekends are always in view.) 
We'll also be consolidating our present two puzzles/comics/advice pages into one, to make more room for original lifestyle content readers have made clear they love, and moving some content online.
The best way to get all of this, without missing a word or image, is to subscribe. That also happens to be the best way to support the salaries of our news and business employees long term. 
Change is always stressful, and we are grateful that many of our readers already have made CDN part of their weekly habit. We hope this publication change will be as beneficial to readers as it will to us. Your satisfaction with our product literally is our bottom line. 
As always, feel free to weigh in by contacting me personally, sending a letter to letters@cascadiadaily.com, or emailing our main inbox, newstips@cascadiadaily.com. For any delivery issues, please contact our member services department, member@cascadiadaily.com.
Meet the new managing editor
The pending publication switch isn't the only big change on tap in our newsroom. Another, I am pleased to announce, is the arrival of a new managing editor. Rhonda Prast, a former colleague at The Seattle Times, already has joined CDN over the internet from her home in Idaho. She'll be relocating to Whatcom County to work full time at CDN in early August.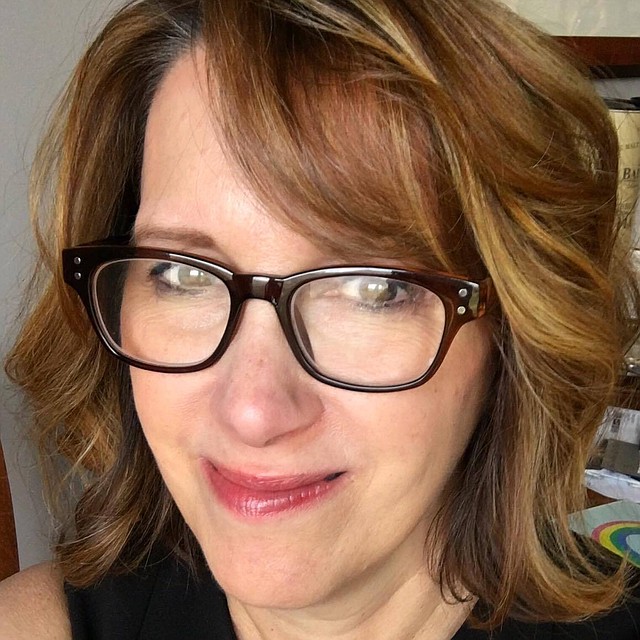 Her impressive career is marked by newsroom leadership posts at the Las Vegas Review-Journal, Idaho Statesman, Kansas City Star, Minneapolis Star Tribune and Miami Herald — in addition to that little paper down by Lake Union. She'll join me in managing the daily operations of CDN's newsroom, and apply her considerable industry insight to lift our publication to the next level in terms of both content and how, and in what form, it gets to you. 
Prast, who holds a bachelor's degree in journalism from Arizona State University and a master's in journalism from the University of Missouri, replaces Staci Baird, recently promoted to run CDN's business functions as general manager. She's anxious to get started.
"How fortunate I am to join a newsroom staff so energized and deeply engaged in an area hungry for local news," Prast said. "It's exciting to return to the Pacific Northwest and in my new role, I'm eager to meet residents and learn how CDN can continue the essential public service of reporting stories that matter to our readers."
In her most recent leadership role, Prast led investigations into the September 2022 slaying of a colleague, Las Vegas Review-Journal reporter Jeff German. An elected county official has been charged with the dogged investigative reporter's murder.
She and two other former colleagues will deliver a keynote address about the subject at the Investigative Reporters & Editors (IRE) national conference in Orlando, Florida, this weekend. 
We're tremendously excited to welcome Prast to our community, our newsroom and the CDN family. Say hello to her at rhondaprast@cascadiadaily.com.
Ron Judd's column appears on Wednesdays — for now — but moves to Fridays beginning July 7; ronjudd@cascadiadaily.com; @roncjudd.