Breaking News
5-person Titan crew identified; search continues
Titan has about 40 hours of air left, Coast Guard estimates
June 20, 2023 at 2:01 p.m.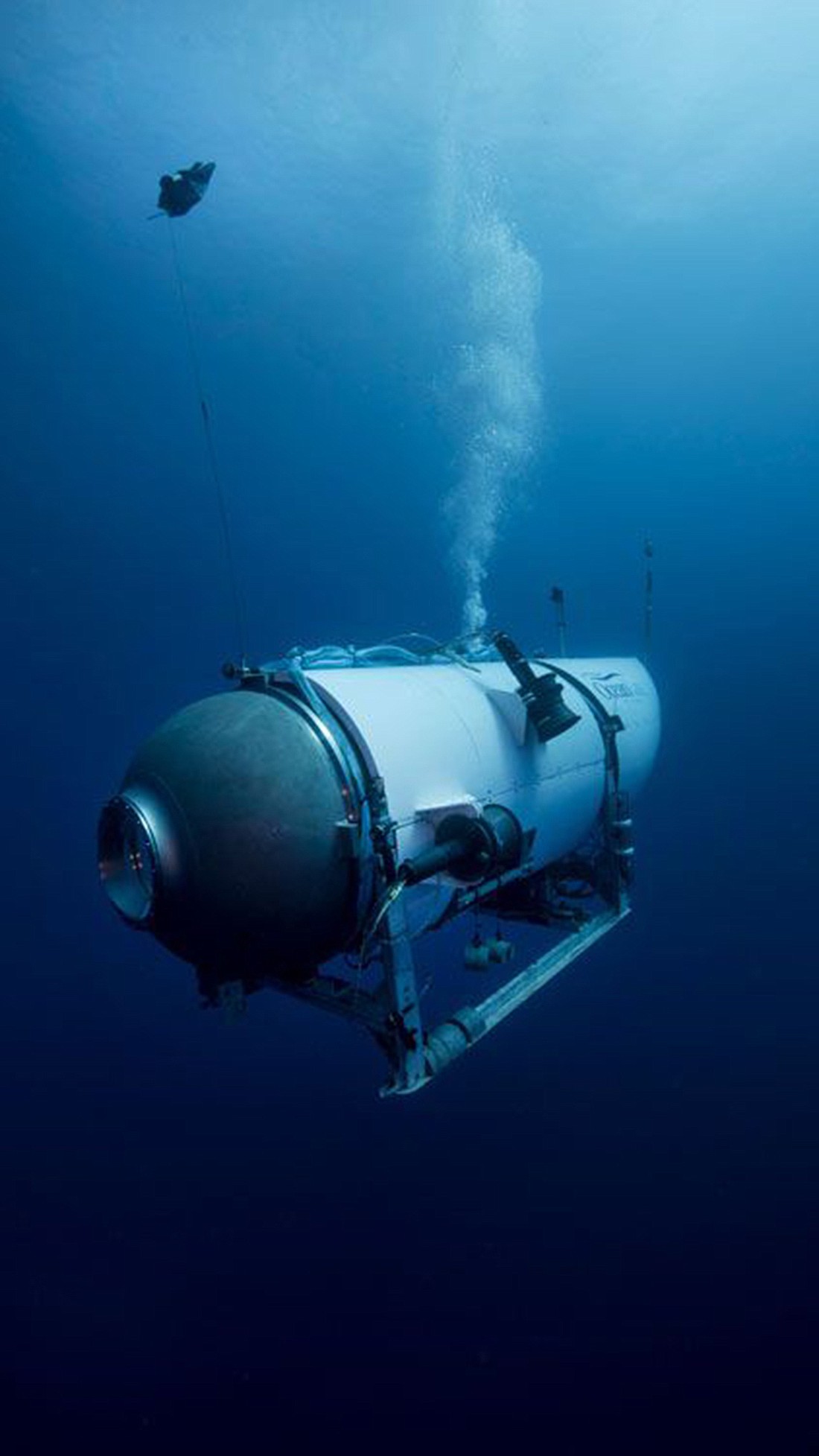 ---
---
The five people aboard the Titan — the submersible that went missing Sunday, June 18, while exploring the wreck of the Titanic — have been identified. 
The submersible, operated by Everett-based OceanGate Expeditions, failed to return Sunday night after it lost contact with its mother ship an hour and 45 minutes into its 3,800 meter (12,500 feet) dive to the Titanic, approximately 900 miles off the coast of Cape Cod. 
Aboard the vessel are OceanGate CEO Stockton Rush, as well as several businessmen, including United Arab Emirates-based businessman Hamish Harding, veteran Titanic explorer PH Nargeolet, and Pakistani-born business executive Shahzada Dawood and his 19-year-old son, Suleman. 
Harding is a known "extreme tourist" and holds multiple Guinness World Records for his travels. In 2021, he was a member of a two-person team that dived in the Mariana Trench — the deepest point in the world's oceans — and in 2022, he joined a six-person team of paying passengers aboard the New Shepard, Blue Origin's space mission.  
Nargeolet, a 77-year-old former French navy captain, is a veteran deep sea diver known as "Mr. Titanic," and has visited the wreck of the vessel at least 35 times.  
The Titan, a 21-foot submersible, first made the voyage to the Titanic wreck in 2021, and has since successfully completed the expedition multiple times. 
The U.S. Coast Guard, working with Canadian counterparts, launched a search for the submersible Monday, June 19. The crews have searched more than 10,000 square miles of ocean surface in the region as of Tuesday morning, June 20, the Coast Guard tweeted. 
"It is a remote area and it is a challenge to conduct a search in that area," Rear Admiral John Mauger of the U.S. Coast Guard said at a Monday news conference in Boston. "We're deploying all available assets to make sure that we can locate the craft and rescue the people on board."
Mauger said the vessel was designed with 96 hours of emergency oxygen reserves in the event of a crisis, but by Tuesday morning, Coast Guard officials estimated just 40 hours of breathable air remain on board the craft. 
Specs for the vessel indicate it is capable of reaching depths of 4,000 meters, and includes a real-time hull health monitoring system — meaning if a leak occurred or the vessel suffered damage, the company could analyze structural integrity. 
"This onboard health analysis monitoring system provides early warning detection for the pilot with enough time to arrest the descent and safely return to surface," according to OceanGate's profile of the vessel. It is unclear if OceanGate's health monitoring system is currently operational, and the company did not respond to requests for comment prior to publication. 
Other details have emerged about the craft, and indicate it is being controlled by a modified Playstation remote controller for navigation. 
In an interview with CBS News "Unsung Science" podcast produced within the past year, Rush said the sub was equipped with significant safety gear, including 96 hours of emergency oxygen and power. 
Even so, he said some safety precautions are "pure waste." 
"You know, there's a limit," he told CBS. "At some point, safety just is pure waste. I mean, if you just want to be safe, don't get out of bed. Don't get in your car. Don't do anything. At some point, you're going to take some risk, and it really is a risk/reward question. I think I can do this just as safely by breaking the rules."
CBS reported that last year, OceanGate had trouble retrieving the submersible, and mission specialists spent approximately 27 hours in the sub before retrieval. 
The submersible, constructed with carbon fiber and titanium, differs from a submarine in that it requires a "mother ship" for launch and recovery, according to the National Oceanic and Atmospheric Administration. The vessel weighs about 23,000 pounds and can reach speeds of about 3.5 miles per hour (3 knots). 
The sub lost communications with its mothership, the Canadian research ship Polar Prince, less than two hours into its dive on Sunday, the Coast Guard said. 
Several Western Washington companies and institutions had a hand in designing the Titan, including Skagit-based Janicki Industries, the University of Washington and Boeing. 
Though OceanGate did not respond to requests for comment, the company wrote in a statement on social media it is "deeply thankful" for the assistance in finding the five-person crew. 
"Our entire focus is on the crew members in the submersible and their families," the company wrote Monday. "We are deeply thankful for the extensive assistance we have received from several government agencies and deep sea companies in our efforts to reestablish contact with the submersible."
This story will be updated as more information becomes available.