Guest Commentaries
Juneteenth: Reflect. Act. Celebrate.
WWU's welcoming community can extend beyond campus
June 19, 2023 at 5:00 a.m.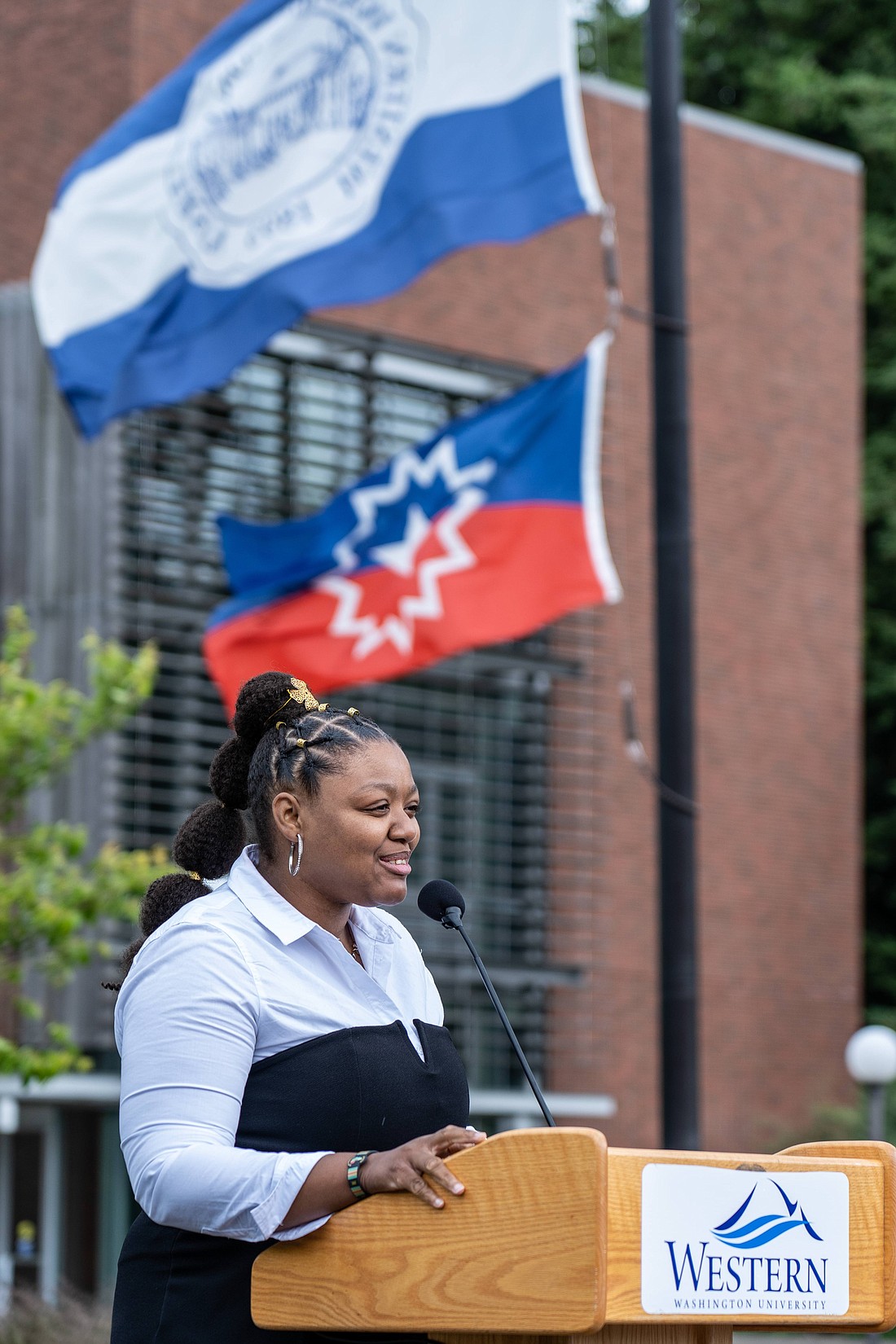 ---
By Nia Gipson, Guest Writer
---
For a Black woman born and raised on the South Side of Chicago breaking down barriers and living my ancestors' wildest dreams, Juneteenth — Freedom Day — holds a special place in my heart. My earliest recollection of Juneteenth comes from conversations between my grandmother, my sister and me — about the day and its history. 
I don't recall huge celebrations. Sitting and listening to my grandmother's knowledge of history, which she witnessed firsthand or learned about from her grandparents, is one of my great joys. When she told me about Juneteenth, I was surprised that it wasn't something in my history textbooks at the time, but I was excited to learn more about our history as a people.
It wasn't until I was older that I found out that celebrations were siloed and scattered across the city, mainly in predominantly Black communities. Having Juneteenth events only in some neighborhoods, without the resources nor wider visibility so that more people could access and partake in them, speaks volumes to the systems that exist which contribute to the erasure of Black history, my history.
As a child, I remember questioning if Juneteenth was as significant to others as it was to my family, and that question still remains. Today, we see the attack on Critical Race Theory and the banning of books that discuss and center our history and stories. Nationally, we see the continued devaluing of Black lives, and, along with it, lasting economic and health outcome disparities.
The U.S. Department of Labor reports that for every dollar that white workers earn, Black workers earn 76 cents. Average life expectancy for Black Americans is the lowest among U.S. races and ethnicities (CDC, 2022), while infant mortality rates are the highest (CDC, 2022). Knowing about Juneteenth helps us to reconcile with our nation's past and realize the impact that it still has on our people today. 
This is why the work that we do within the Black Student Coalition (BSC) at Western Washington University is imperative. Our mission is to provide African-American, Black and African Diaspora students at Western a community of support on campus, while creating an environment filled with resources for students' academic success, holistic wellbeing and professional development. Through our programming and day-to-day interactions with students, we are able to center our histories while building a community that contributes to the growth of our students.
This same thriving community can exist beyond Western's campus. By engaging in coalition building, prioritizing the needs of those who know their communities best, and transforming ideas and advocacy into action, we can build an environment that is representative of our goals, communities, and our ancestors' dreams. 
I am grateful that our BSC has the opportunity to lead Western's Juneteenth celebration and work closely with the community as we continue to build traditions around Freedom Day in Bellingham. I would be remiss if I did not acknowledge the diligent work of Teejay Morris and the Bellingham Unity Committee to not only create but continue the celebrations that began six years ago. I am grateful to Chris Roselli and his team for starting the tradition at Western, and I am hopeful of the promise that the future holds as we continue to expand our celebration of Juneteenth. 
As we gather as a community to celebrate Juneteenth this year, it is important that we do so intentionally, emphasizing the importance of this holiday for our communities and dedicating ourselves to sustainable action to support our Black community. 
As Juneteenth flags fly high and wave restlessly across the nation, we must also be restless in our actions. We have to find ways to continue to educate ourselves, dismantle and eradicate oppressive systems, and advocate for the Black community every single day.
Nia Gipson is the coordinator of the Black Student Coalition at Western Washington University. She attended the University of Illinois at Urbana-Champaign where she earned her B.S. in Agricultural and Consumer Economics. She went on to earn her M.S. in Educational Leadership at Oklahoma State University. She is honored and excited to be the inaugural Coordinator of the BSC, helping lay the foundation and create community and systems of support for Black-identifying students, and hopes to create an environment that is more than just a place to learn, but also a place that feels like home.