The A-List
A&E calendar: Poultry parties, circus acts, car shows and markets
A curated selection of happenings in Whatcom and Skagit counties
June 14, 2023 at 5:05 a.m.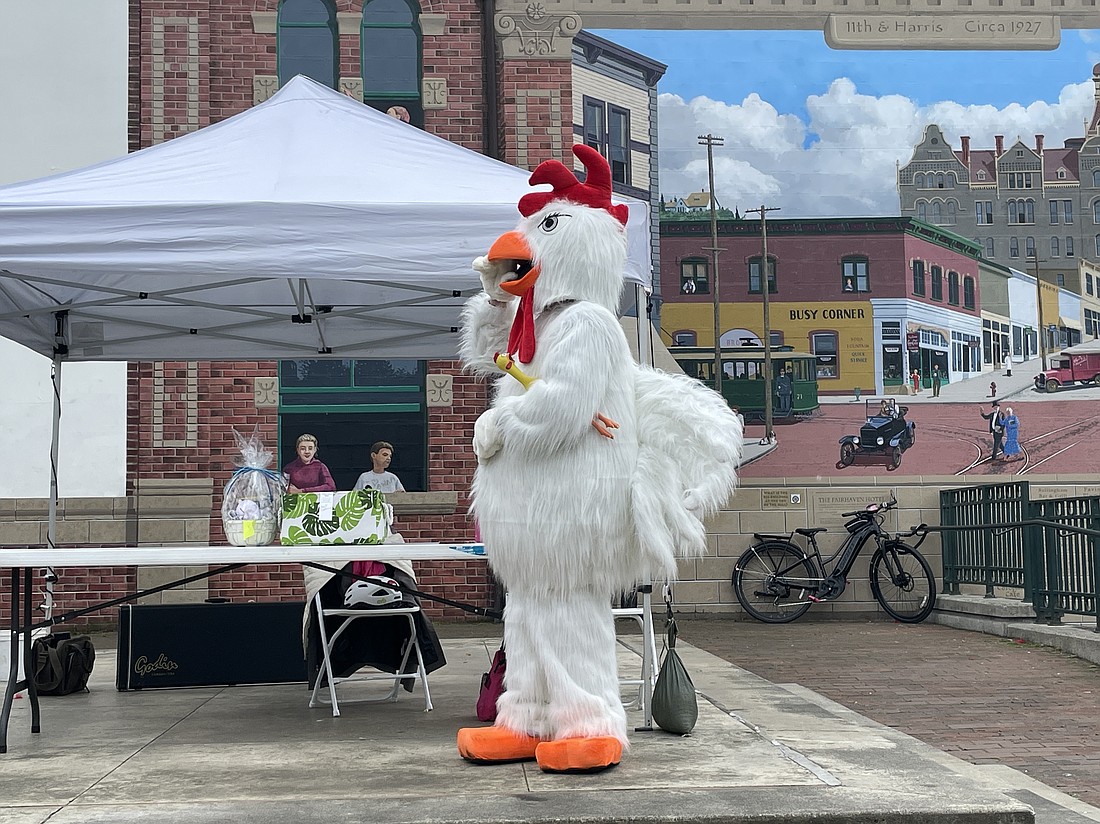 ---
---
Thursday, June 15
'Lost Cat' Pop-Up Gallery
11 a.m. to 4 p.m., McKenzie Alley, 11th St.
Bellingham-based artist Francis X. Donovan will continue this pop-up exhibition and sale featuring paintings and sculptures Thursdays through Sundays through June, or by appointment. Info: 360-927-8780. 
Summer Strumming
4 p.m., Whatcom Museum's Lightcatcher courtyard, 250 Flora St.
This monthly summer event will feature tunes by the Community Ukulele Players. Entry is free. Info: whatcommuseum.org. 
Commercial Street Block Party
6–9 p.m., 1300 block of Commercial St.
"Celebrate Juneteenth" will be the focus of the seasonal event. Spotlights for this month include Black-owned businesses and the Double Dutch Divas for some in-street jump rope fun. Activities include face painting, chalk art, games, food trucks, small business shopping and more. Info: downtownbellingham.com. 
Vaudevillingham
7 p.m. and 9 p.m., Cirque Lab, 1401 Sixth St.
Bellingham Circus Guild's monthly community open-stage variety show, said to be "uncensored, un-curated and unapologetic," returns with an early family-friendly show and a later, "anything goes" performance. Suggested donation is $10–$20 for the fundraising event, but give as you are able. Info: bellinghamcircusguild.com.  
The GBU
7:30 p.m., The Upfront Theatre, 207 Prospect St.
Bellingham's longest-running improv show, "The Good, the Bad, and the Ugly," takes place every Thursday, featuring a rotating performance format and guest players. Tickets are $10–$15. Info: theupfront.com. 
'She Loves Me'
7:30 p.m., Bellingham Theatre Guild, 1600 H St.
The musical set in a 1930s European perfumery continues this weekend with showings Thursday through Sunday. The play follows sparring shop clerks Amalia and Georg, who both respond to a "lonely hearts" advertisement and become pen pals. Additional showings take place through June 25. Tickets are $8–$18. Info: bellinghamtheatreguild.com. 
Menace on the Mic
8:30 p.m., Menace Brewing, 2529 Meridian St.
Want to take a chance at performing standup comedy? Show up early to sign up for your spot, then stick around to see the action unfold. The free event takes place every other Thursday. Info: menacebrewing.com. 
Friday, June 16
Berry Dairy Days
Friday through Sunday, throughout Burlington
A vendor fair, grand parade, grill competition, Berry Cool Car Show, strawberry shortcake booth, beer garden, live music, fireworks show and more will be part of this annual event celebrating Burlington's history, agriculture, farming, traditions and community. Info: berrydairydays.com. 
Celebrate Solstice Market
2–7 p.m., Depot Arts Center, 611 R Ave., Anacortes
More than 50 local artists, crafters and makers will be selling everything from jewelry to apparel, photography, candles, handmade products, and more inside and outside this venue. Info: creativeavenuenw.com. 
Queer Makers Market
5–9 p.m., Inner Child Studio, 715 W. Orchard Drive
This event will highlight the creativity of queer makers in the community, bringing humans together to celebrate the entrepreneurial spirit and local businesses. Guests who RSVP with a donation online will also receive a free swag bag. Info: innerchildstudio.org. 
Dancing for Joy
6:30 p.m., Mount Baker Theatre, 104 N. Commercial St.
Attend "Anniversary Blend" shows Friday through Monday from this local dance company. The performances will include pieces from the past 20 years and share a blend of Dancing for Joy favorites as they look forward to the future. Tickets are $15–$18. Info: mountbakertheatre.com. 
Summer Games Showdown
8 p.m., The Upfront Theatre, 207 Prospect St.
Every Friday and Saturday through June, see some of the most comedic battles in history as improvisers face fierce competition and the audience decides who comes out on top. Tickets are $10–$16. Info: theupfront.com. 
Saturday, June 17
Market by the Sea
10 a.m. to 2 p.m., G Street Plaza, Blaine
Attend this farm-and-craft market overlooking Blaine Harbor every Saturday through October. Info: blainechamber.com.
Bellingham Farmers Market
10 a.m. to 2 p.m., Depot Market Square, 1100 Railroad Ave.
Approximately 90 vendors from Whatcom and Skagit counties are on site at this weekly market, which continues every Saturday through Dec. 16. Info: bellinghamfarmers.org.  
Dockside Market
10 a.m. to 2 p.m., Squalicum Harbor, Gate 5
Local fisherfolk will be selling their fresh and frozen wares at this twice-monthly market. Visit the dock early to find the best selection of seafood options. Info: bellinghamseafeast.org. 
Tour of Private Gardens
10 a.m. to 5 p.m., throughout Whatcom County
The Whatcom Horticultural Society hosts this 34th annual event at six special gardens from Sudden Valley to Blaine. The self-guided tour will be held rain or shine. Umbrellas and comfortable walking shoes are recommended. Tickets are $15–$20. Info: whatcomhortsociety.org.  
Anacortes Pride Parade
11 a.m., along Commercial Avenue, Anacortes
This second annual event held in downtown Anacortes will be followed by a Family Pride Picnic and Talent Showcase at Causland Memorial Park immediately following the parade. Info: anacortes.org. 
Strawberry Festival
11 a.m. to 2 p.m., Boxx Berry Farm, 6211 Northwest Ave., Ferndale
Bring the whole family along to the event, which in addition to featuring strawberry sales and specials will also have live music, food trucks, kiddie train rides, wagon tours, a coloring corner, cornhole and more. Info: boxxberryfarm.com.
Chicken Festival
Noon to 4 p.m., Fairhaven Village Green
At this second annual event, enjoy chicken-themed carnival games, exhibits, marketplace vendors and the "Chicken Dance." Live entertainment by the Bayou Opossums and the Bellingham Circus Guild, a scavenger hunt and more will be part of the free event. Info: enjoyfairhaven.com.
Lend Us Your Ears
2 p.m., Bellingham Theatre Guild, 1600 H St.
Jones Hope Wooten's "Sweet Delilah Swim Club" will end this reading series directed by Jeff Braswell and featuring local actors. Entry is pay-what-you-will. Info: bellinghamtheatreguild.com. 
Juneteenth Celebration
2–6 p.m., Maritime Heritage Park, 500 W. Holly St.
Bellingham Unity Committee hosts this event honoring and celebrating freedom of all people. Bring food and a blanket to spread on the grass around the amphitheater for this community picnic. Enjoy live funk, soul, R&B, reggae music, dance performances, an art wall, local organizations tabling and more. Info: bellinghamunitycommittee.org. 
Ferndale Uncorked & Uncapped
3–7 p.m., Pioneer Park, 2004 Cherry St.
Ferndale High School Boosters will host this wine-, beer- and cider-tasting festival. Tickets are $45 general, $100 VIP ($10–$25 for designated drivers). Info: fhs-boosters.com. 
Empty Bowls
5:30–8:30 p.m., Boundary Bay, 1107 Railroad Ave.
Whatcom Artists of Clay and Kiln (WACK) hosts this benefit event to raise funds for Maple Alley Inn and Bellingham Food Bank. Entry is $20 and includes your choice of a handmade bowl, a serving of soup and bread from a local restaurant. Live music and an art auction will be part of the lineup. Info: whatcomartistsofclayandkiln.org. 
The Problem
7:30 p.m., Jansen Art Center, 321 Front St., Lynden
Hear this band composed of some of Bellingham's youngest professional jazz musicians playing jazz tunes, originals and 1970s–'90s soul and pop hits. Tickets are $15. Info: jansenartcenter.org.
Sunday, June 18
Father's Day Car Show
9 a.m. to 3 p.m., Bellewood Farms & Distillery, 6140 Guide Meridian Road
See more than 200 of the coolest classic and modified cars and trucks around at this family-friendly event. While there, grab something to eat at the cafe and bakery, pick up some hard cider or cold beer on tap, or try samples of farm-made apple spirits at the distillery. Info: bellewoodfarms.com. 
Skagit Symphony
3 p.m., McIntyre Hall, Mount Vernon
"Skagit Pops! Cloak and Dagger" will be the theme of this Father's Day concert. Listeners will be "shaken and stirred" with music from "Mission Impossible," "The Pink Panther," "Sherlock Holmes" and numerous James Bond movies. Tickets are $25–$50. Info: mcintyrehall.org. 
'Happily After Ever'
4 p.m. Concrete Theatre, 45920 Main St. 
Shakespeare Northwest presents four fairy tales with a Shakespearean twist — "The Midsummer's Ugly Duckling," "The Snow Queen," Beauty and the Beast" and "Rapunzel." The free show was written and directed by Carolyn Travis. Info: concrete-theatre.com. 
Tuesday, June 20
Early Music Festival
7 p.m., Fir-Conway Lutheran Church, 18101 Fir Island Rd.
Anne Marsh (renaissance bassoon or dulcian), John Lenti (theorbo and renaissance lute) and Jeffrey Cohan (renaissance transverse flute) will perform three-part Italian canzonas. Suggested donation is $20–$25 (free-will offering, pay as you wish). Info: salishseafestival.org.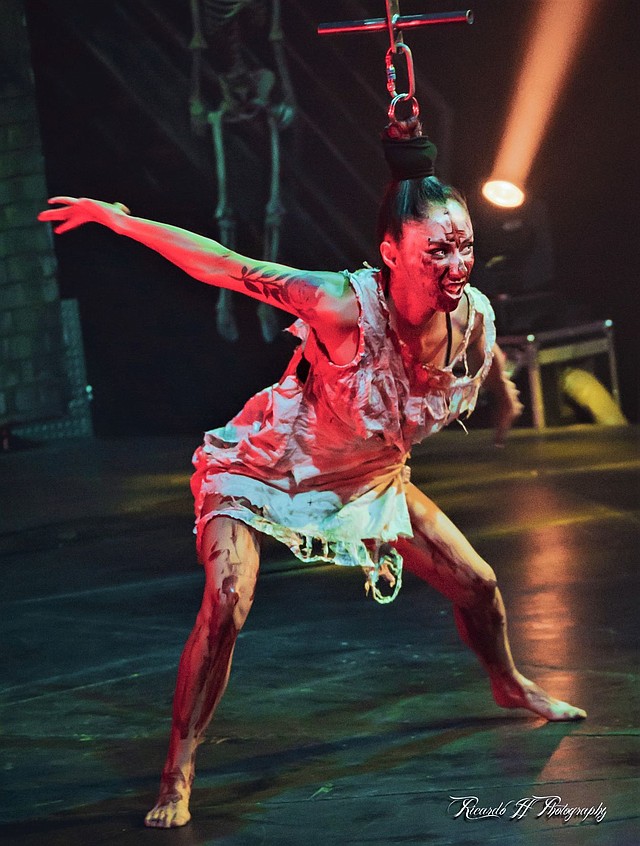 Wednesday, June 21
Chuckanut Radio Hour
7 p.m., Hotel Leo, 1224 Cornwall Ave.
Village Books hosts author Lyanda Lynn Haupt, who will be sharing her book "Rooted: Life and the Crossroads of Science, Nature, and Spirit." The monthly event will also feature music, poetry and comedy. Please register in advance. villagebooks.com. 
Thursday, June 22
Brie Mueller Band
6–8 p.m., Elizabeth Park, 1000 Walnut St.
Hear Top 40 pop, blues, country and rock when this Bellingham-based ensemble kicks off this free summer concert series, which continues Thursdays through Aug. 24. Info: Facebook.com/elizabethparksummerconcerts. 
Paranormal Cirque
7:30 p.m., Skagit County Fairgrounds, Mount Vernon
Fall into a parallel world and end up surrounded by monstrous creatures with hidden talents at showings of this "innovative horror story" by Cirque Italia at showings Thursday through Monday under a big-top tent. Tickets are $25–$60. Attendees under 18 will require an accompanying parent or guardian. Info: paranormalcirque.com. 
Friday, June 23
'Heroes and Villains'
6:30 p.m., Mount Baker Theatre, 104 N. Commercial St.
The Dance Studio presents its summer production Friday through Sunday, featuring dancers from "tiny tots" to tweens and teens. Expect to see tap, jazz, ballet, contemporary, lyrical, hip-hop, musical theater and more. Tickets are $17. Info: mountbakertheatre.com. 
Karan Casey
7:30 p.m., Lincoln Theatre, Mount Vernon
This Irish folksinger has been singing songs charged with a sense of social responsibility in a career spanning more than 25 years. Her new album, "Nine Apples of Gold," was released in February. Tickets are $24–$39. Info: lincolntheatre.org. 
DownTime Comedy Hour
8 p.m., DownTime Taps, 1730 La Bounty Drive, Ferndale
A lineup of talented stand-up comedians will keep the audience entertained for a night of laughter and good times. Hosted by Nikki Kilpatrick, the event will star Ryan Daniel and feature Ann Elise and Damon Lawton. Tickets are $10 per person. Info: eventbrite.com. 
Saturday, June 24
Summer Market
10 a.m. to 4 p.m., Home Farm, 8020 Kickerville Rd., Blaine
More than 60 artisans will be on hand for this event, which features local goods, food and activities for the whole family. Tractor train rides, tours, face painting and more will take place throughout the day. Info: homefarm.farm. 
Garden and Art Fair
10 a.m. to 4 p.m., Edgewater Park, Mount Vernon
Tulip Family Gardeners will host this event featuring carefully curated garden- and art-related vendors and specials. The family-friendly event will also feature related activities for children. Entry is free. Info: mvgardenandartfair.org. 
Samantha Ferraro
4 p.m., Village Books, 1200 11th St.
This local author and popular food blogger will talk about her second cookbook, "One-Pot Mediterranean," and sign copies. Ferraro brings the foundations of the Pacific Northwest — from local produce to fresh fish — to the dinner table. Please register in advance. Info: villagebooks.com. 
Fairhaven Outdoor Cinema
6:30 p.m., Fairhaven Village Green
The Brie Mueller Band will kick off this summer film series with danceable music before "Top Gun" screens at sunset. Barring inclement weather, the movies will continue Saturday nights through Aug. 26. Entry is $7–$8. Concessions will be available. Info: enjoyfairhaven.com. 
Before heading out to attend in-person happenings, check with individual venues to make sure the event is still taking place as scheduled.
The A-List appears weekly on Wednesdays. To submit an event for consideration, email calendar@cascadiadaily.com.