College
WWU All-Americans hope to leave a lasting legacy
Ledesma, Lee rack up host of awards, honors in their respective sports
June 7, 2023 at 5:30 a.m.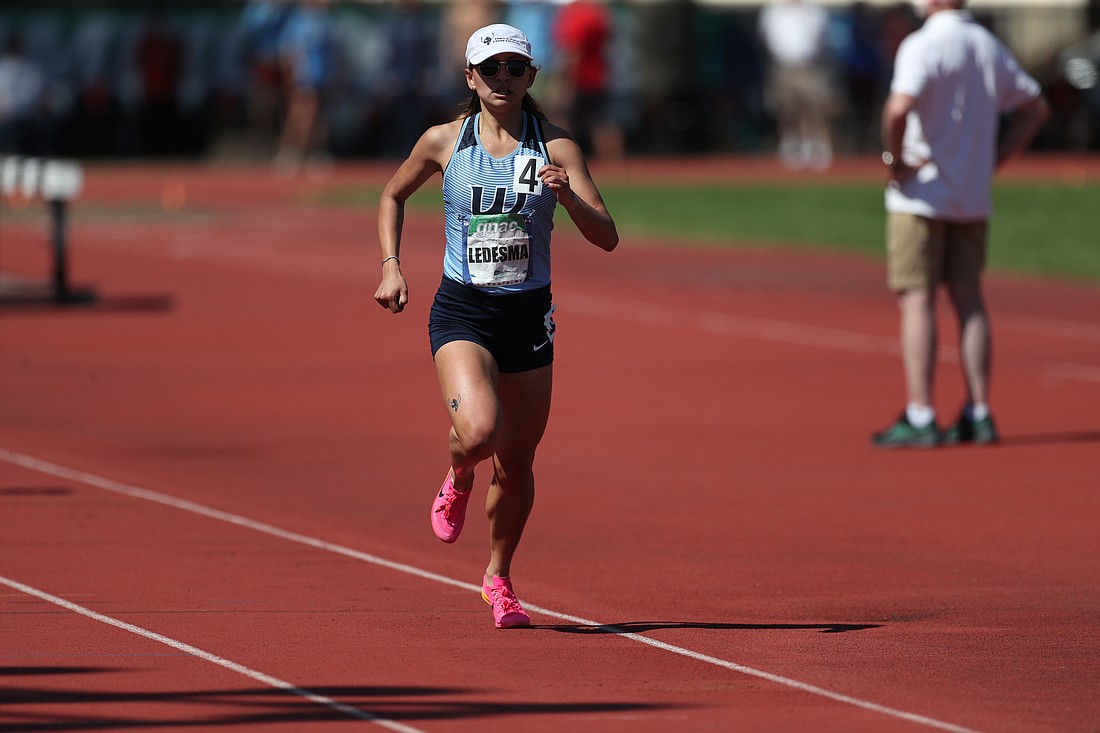 ---
---
For Western Washington University track star Marian Ledesma and golfer Jordan Lee, the 2022–23 season capped a successful athletic year in which they have consistently ranked among the top national competitors in their sports.
Ledesma, a junior, was recently named a First Team All-American after her fifth-place finish in the women's 800-meter run at the NCAA Division II Outdoor Track and Field National Championships May 25–27. Her time of 2:09.92 was the second-fastest DII time of the season. The All-American recognition is Ledesma's third in her career, as she earned two while competing at her former school, Azusa Pacific University. 
"I feel like I could just keep running forever," Ledesma said.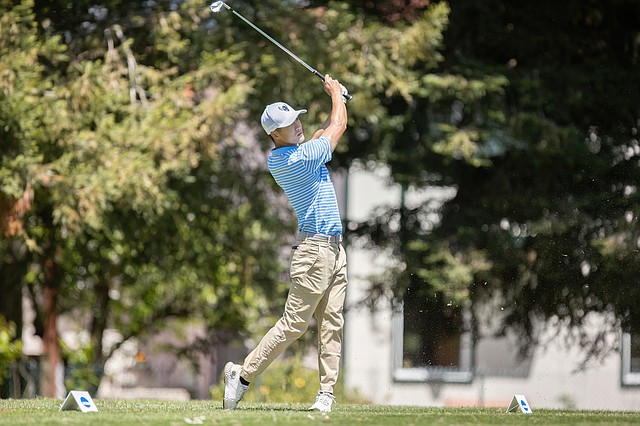 Lee, a senior, led Western's men's golf team to its best finish in 10 years, placing second while earning both All-Tournament and First Team All-America honors at the May 22–24 NCAA Division II Championships. Golfstat.com has him ranked as the No. 1 DII golfer in the nation, as of June 1.
Both Ledesma and Lee look back on their start as athletes with gratitude, fondly recounting the memories of each of their respective sports.  
Born and raised in Los Angeles County, Ledesma has been running since the fourth grade, when her oldest brother inspired her to start. 
"I just adored him as a kid," Ledesma said. "I wanted to do everything he did. I was excited to run track because of him." 
Lee, who was born and raised in Portland, Oregon, describes golf as a sport that runs deep in his family. His grandmother, parents and older brother, Justin, who golfed at Pacific Lutheran University (2012–16), are all avid golfers. 
Lee's journey with golf wasn't linear. He grew frustrated with the sport and quit playing at 9 years old due to its solitary nature. 
"As a kid, golf doesn't seem as [inspiring] compared to other sports that are more popular," Lee said. "Growing up, there weren't a lot of kids playing golf, so I was practicing alone most of the time."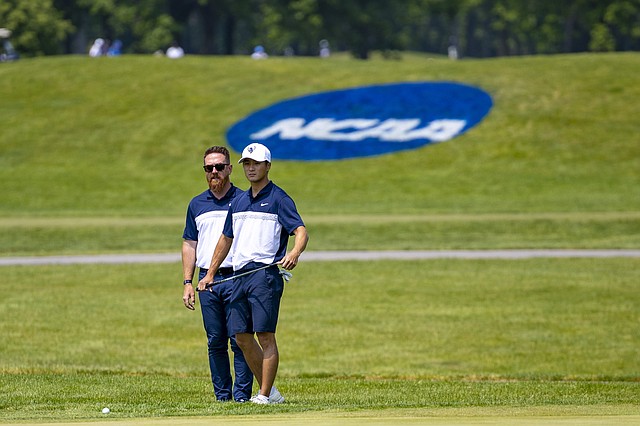 Lee came back to golf, though, and during his senior year of high school, he reached out to Luke Bennett — the Vikings' current golf coach — after hearing good things about the program and at the encouragement of his friend, Adam Barker. 
"I'm thankful that coach Bennett took a chance and signed me," Lee said. 
Ledesma was equally grateful for her opportunity. She spent her initial college years running women's cross country at Azusa Pacific University. It was her coach, friends and extended family who live in Bellingham who encouraged her to find a school where she could continue her studies and have an immediate impact on a track and field program.  
"My coach at APU told me to 'find your dream school,'" Ledesma said.  
"It seriously seemed like divine providence that brought me here," she added. 
Ledesma posted a bevy of top-10 finishes on the season in the 400-, 600-, 800- and 1,500-meter races, as well as in the 4X400-meter and distance medley relays.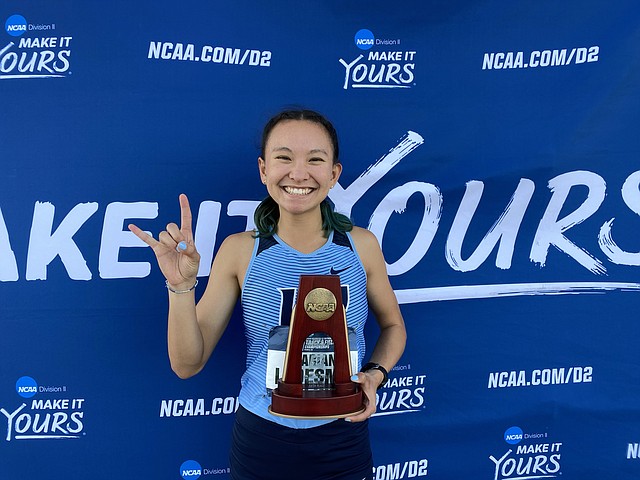 Her recent nationals bid was her fourth trip, and third appearance at the 800-meter run. This time, the conditions were less than ideal. She entered ranking 14th, and she was battling a race elevation of 5,000 feet in Colorado and healing a foot injury. 
"Until this year, I had never made it to the prelims," Ledesma said. "There were a lot of things that weren't ideal for me going into the meet. However, I was the most confident I've ever been at nationals. I thought, 'This is it, Marian. The third time's the charm.'" 
Lee's 2022–23 campaign was one of the best single-season performances ever in Viking history, ranking him second-best with a 72.81 overall scoring average (+1.03 to par) over the course of 44 tournaments.  
He adds a single-season program scoring record of 70.33 (-1.43 to par) and set program records of 26 rounds of par or better, 16 consecutive rounds of par or better, and a par-3 scoring of 3.0164, overtaking coach Bennett (3.0991 in 2005–06).  
Lee is also the fourth Viking in program history to earn First Team All-American honors and was named the 2023 WWU Male Athlete of the Year. 
He tallied nine top-10 finishes, was a PING First Team All-American and All-West Region award winner, and was the Great Northwest Athletic Conference's Golfer of the Year twice (2019, 2023). 
He ripped off four tournament victories, including three during his senior year, tying the program record. He earned eight GNAC Golfer of the Week awards, individual medalist runner-up honors at regionals, and was a finalist in the Palmer Cup selection process. 
For Ledesma, she attributes her success to the support of her coach and teammates who've constantly challenged her, even when she felt like she didn't have it in her to continue running.
"I believe there's always more in you than you think," Ledesma said. "My coach and teammates rely on me, whether it's to pace the workout or be a strong relay anchor. You can pull out of that hard-to-reach reserve when you have something bigger than yourself to motivate you." 
Lee's success also hinges on the support system he has in place.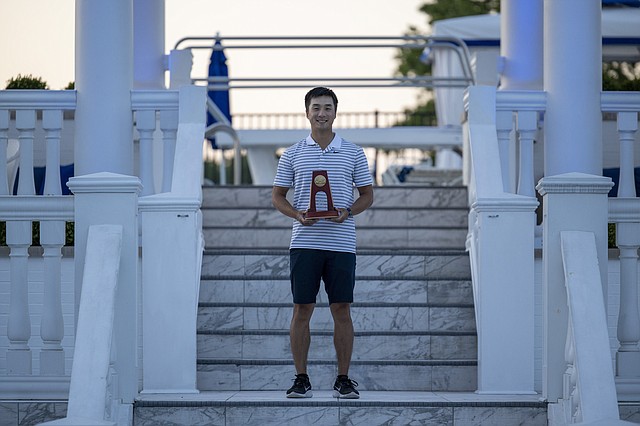 "My success this season and at nationals is a reflection of the people that have supported me in my life," Lee said. "When I see my name on an award, I don't see just me, but instead I think of everyone that has helped me get there. I couldn't have done it without my coaches, teammates, family and friends."
While Ledesma still has another year of eligibility, she's not taking her time for granted.
"The experience of college sports only lasts a few years," Ledesma said. "I did all that I could, and I appreciated every moment." 
Lee's experience at Western was inspired by previous athletes before him, and he hopes he's able to leave a mark on the ones who come after him. 
"There are many successful student-athletes at Western, past and present, that have been so inspiring," Lee said. "Their success pushes you to create your own legacy."